Puccini's Turandot from Rome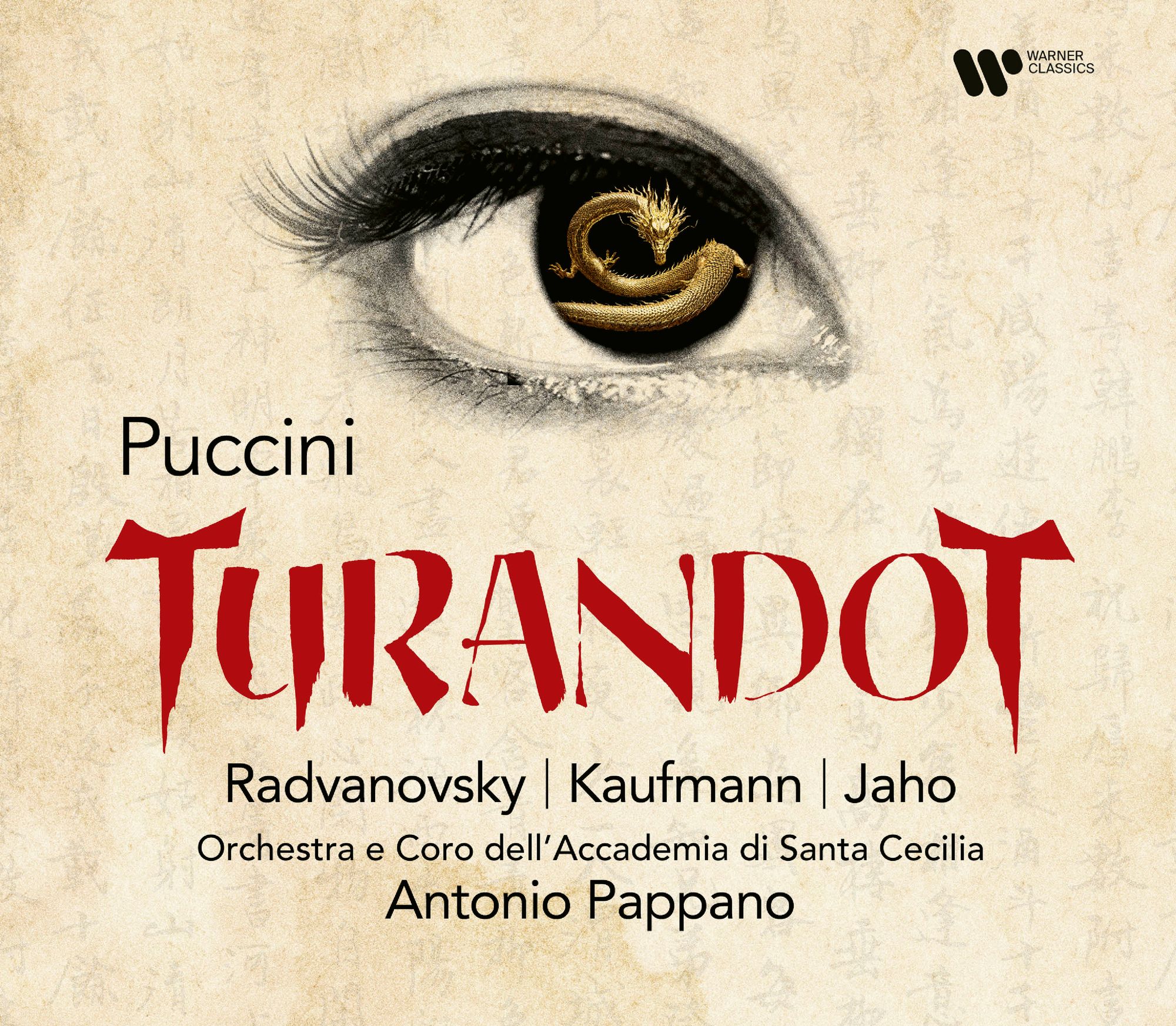 One of Classical Ecplorer's earliest posts was Pappano and Kaufmann in Verdi's Otello. They return here for Puccini's Turandot, with Sondra Radvanovky in the title role (see her Donizetti Three Queens here, and this documentary, Fuoco Sacro). The cast is spectacular for this Turandot: Ermonela Jaho (also featured in that doumentary!) takes the role of Liù, the eperienced Michele Pertusi is Timur and the magnificent Michael Spyres is Altoum (see Spyres' various posts: with Pappano in Rossini's Messa di Gloria, on BIS's set of Cnatates pour le Prix de Rome, and in our report on John Nelson's Messiah from Coventry).
The orchestra and chorus are those of the Accademia Nazionale di Santa Cecilia: Classical Explorer just a few days ago carried a news item announcing Daniel Harding as Pappano's successor in Rome. The standard under Pappano is spectacularly high; he leaves an orchestra at the top of its game.
This Turandot is, also, the first complete recorfding with the original ending by Franco Alfano. Puccini did not complete Turandot, and the version we usually here is indeed by Alfano (but in its revised form). As Pappano says,
The melting of the 'ice princess' Turandot is somewhat more gradual and therefore better explained in this original version. I think Alfano had caught on to the more Germanic concept of opera characters undergoing a cleansing, by means of a psychological working-through of what has troubled them, so that they can be released from their demons.
Recordings of this ilk - full-opera studio recordings with stellar cast, luxuriously packaged with full libretto and translation - are increasingly rare and have been a dying breed for many years now, so this Turandot's arrival is to be celebrated.
Interestingly, prior to the recording sessions in Rome in February and March 2022, Pappano had never conducted the work - despite  his significant Warner Classics Puccini discography. Also, both Sondra Radvanovsky, the soprano in the soaring title role, and Jonas Kaufmann as her fearless suitor, Calaf, had not previously performed the opera.
There is absolutely no doubting Pappano's command throughout. The act I crowd scene ("Perché tarda la luna?"; Why does the moon not rise today?) is supremely managed; and Pappano absolutely realises Puccini's structural use of dynamic and dramatic contrasts, between crowd scenes and tender , intimate emotions. His way with realising Puccini's scoring at the opening of the second act is supreme; his pacing of the first scene (Ping, Pang and Pong) is similarly impressive.
Ermonela Jaho's "Signore, ascolta" is mesmeric, replete with emotion;  she exhibits such control at low dynamics and is arguably the perfect Liù ... and Jonas Kaufmann's riposte, "Non piangere, Liù" is just as musically eloquent. His Calaf is intensely musical, his "Nessun dorma" brilliantly commanding and beautifully moulded, his at times almost baritonal tenor meaning there is no unnecessary edge to the voice.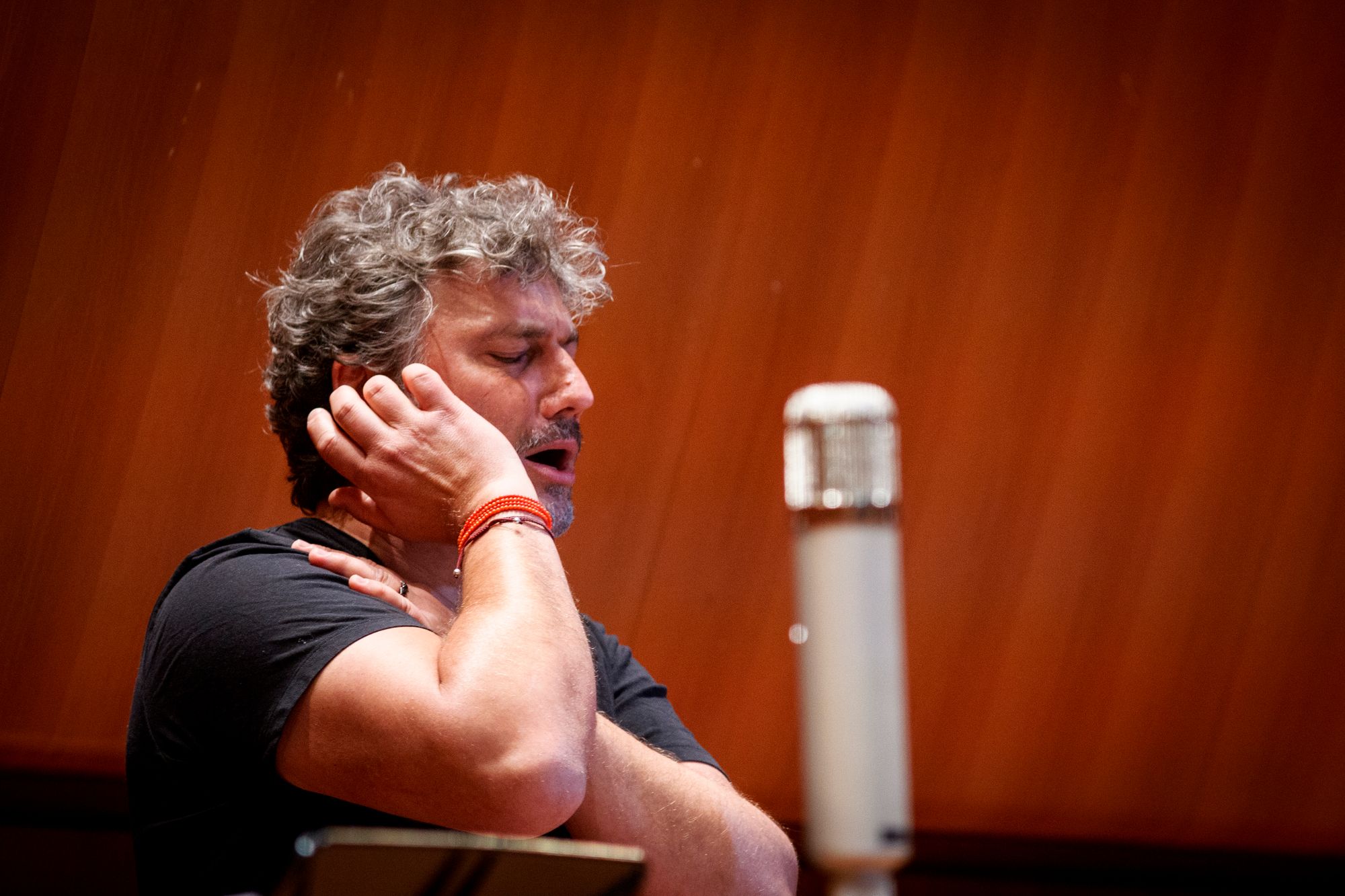 As the titular heroine, Turandot, Sondra Rodvanovsky gives what must be one of the highlights of her craeer. She is spectacular, both in how she lives the role and in the quality of her voice. Spectacular, piercing like a knife and every inch Kaufmann's equal, her contributions especially to the final act are remarkable.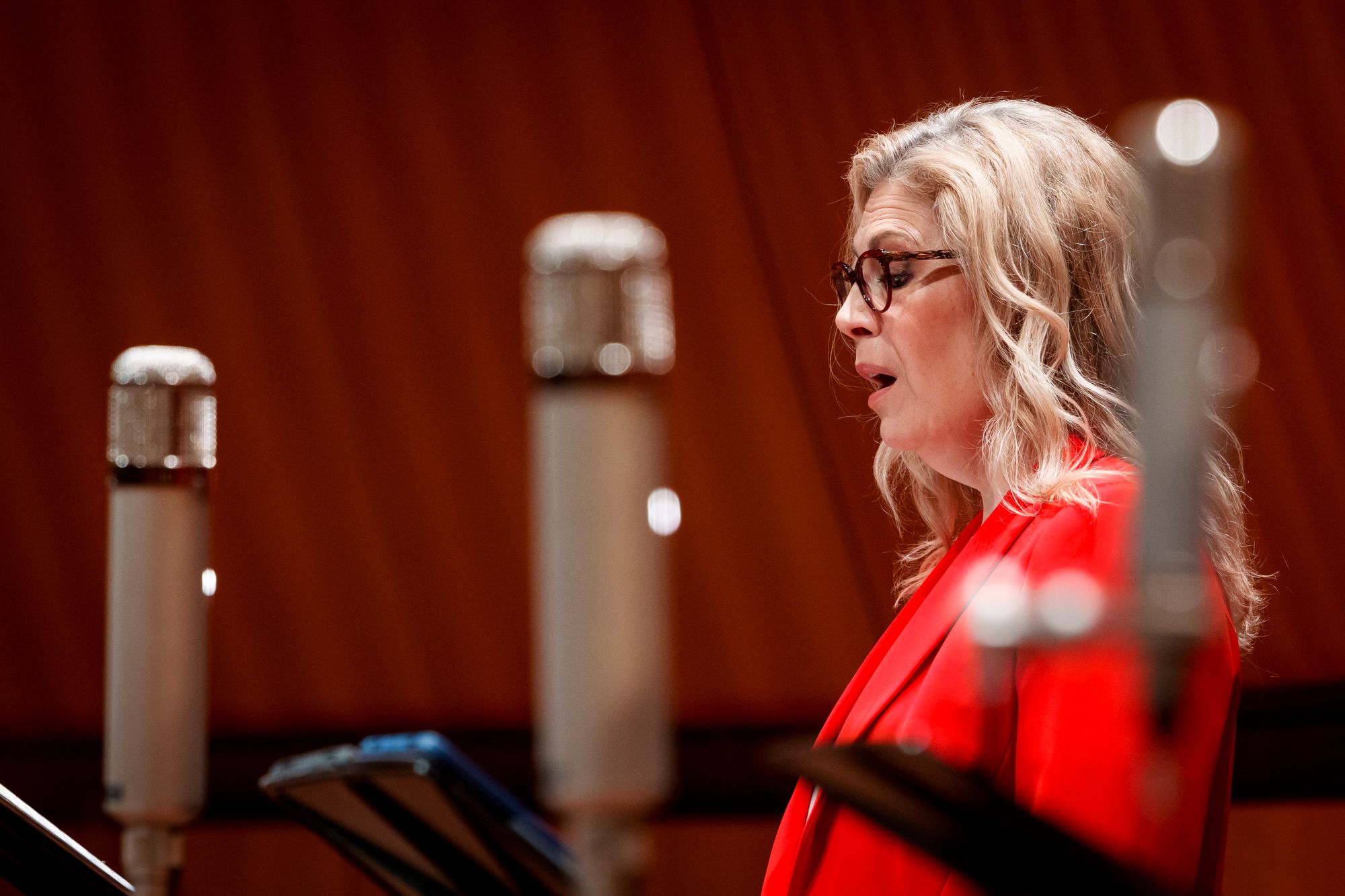 The use of the original completion is triumphant - it is clear Pappano is completely convinced of its validity - and how powerful Radvanovsky is in these fanal moments!
At the time of writing, only a few excerpts seem to be available on Spotify. Also Amazon seems to have classified Turandot as "choral" and not "opera" for some reason. Anyway, there is no doubting thsi is a major release, cast from strength and a great legacy for all concerned.