News Item: Daniel Harding announced Pappano's successor in Rome
Daniel Harding takes over from Pappano in Rome DANIEL HARDING NAMED NEW MUSIC DIRECTOR OF THE ACCADEMIA NAZIONALE DI SANTA CECILIA FROM 2024-2025 SEASON

Today, the Orchestra and Chorus of the Accademia Nazionale di Santa Cecilia is delighted to announce Daniel Harding as its next Music Director, effective from October 2024 for an initial five-year term.  Daniel Harding succeeds Sir Antonio Pappano, Music Director from 2005 to 2023, who will become Director Emeritus. One of the oldest musical institutions in the world, Accademia Nazionale di Santa Cecilia boasts a long line of prestigious Principal Conductors and Music Directors, including Igor Markevich, Giuseppe Sinopoli, Daniele Gatti and Myung Whun Chung.

Harding will launch his tenure with performances of Puccini's Tosca (marking the centenary of Puccini's death) continuing a long tradition of opening the season with an opera-in-concert. Also in his first season, Harding will celebrate the unique heritage of Rome with performances of Verdi's Requiem in one the city's great basilicas, the start of a series performing sacred music in the most beautiful churches of the Eternal City. Harding will also develop further the symphonic output of the orchestra, focusing on masterworks of the nineteenth and twentieth centuries, including Richard Strauss, the Viennese school, Wagner and many others, as well as present the full cycle of Mahler Symphonies. The first season will also include the performance Suk's Asrael Symphony, a rare masterpiece.  

In parallel, Deutsche Grammophon is announcing a new partnership with Daniel Harding and the Accademia Nazionale di Santa Cecilia, and will release recordings of the inaugural performances, in particular Puccini's Tosca in the composer's anniversary year, with future audio and audiovisual plans announced at a later date.

Daniel says;
The Accademia Nazionale di Santa Cecilia is an orchestra and chorus of extraordinary warmth and generosity, who love to tell stories and transmit their enthusiasm for the music they're playing. Over the 25 years of working together with the orchestra we have explored a wide range of repertoire and forged a friendship that now becomes something very significant for all of us. It is a beautiful gift to be given the chance to become Music Director of a world class orchestra of such ambition in a city of incomparable historical and cultural significance.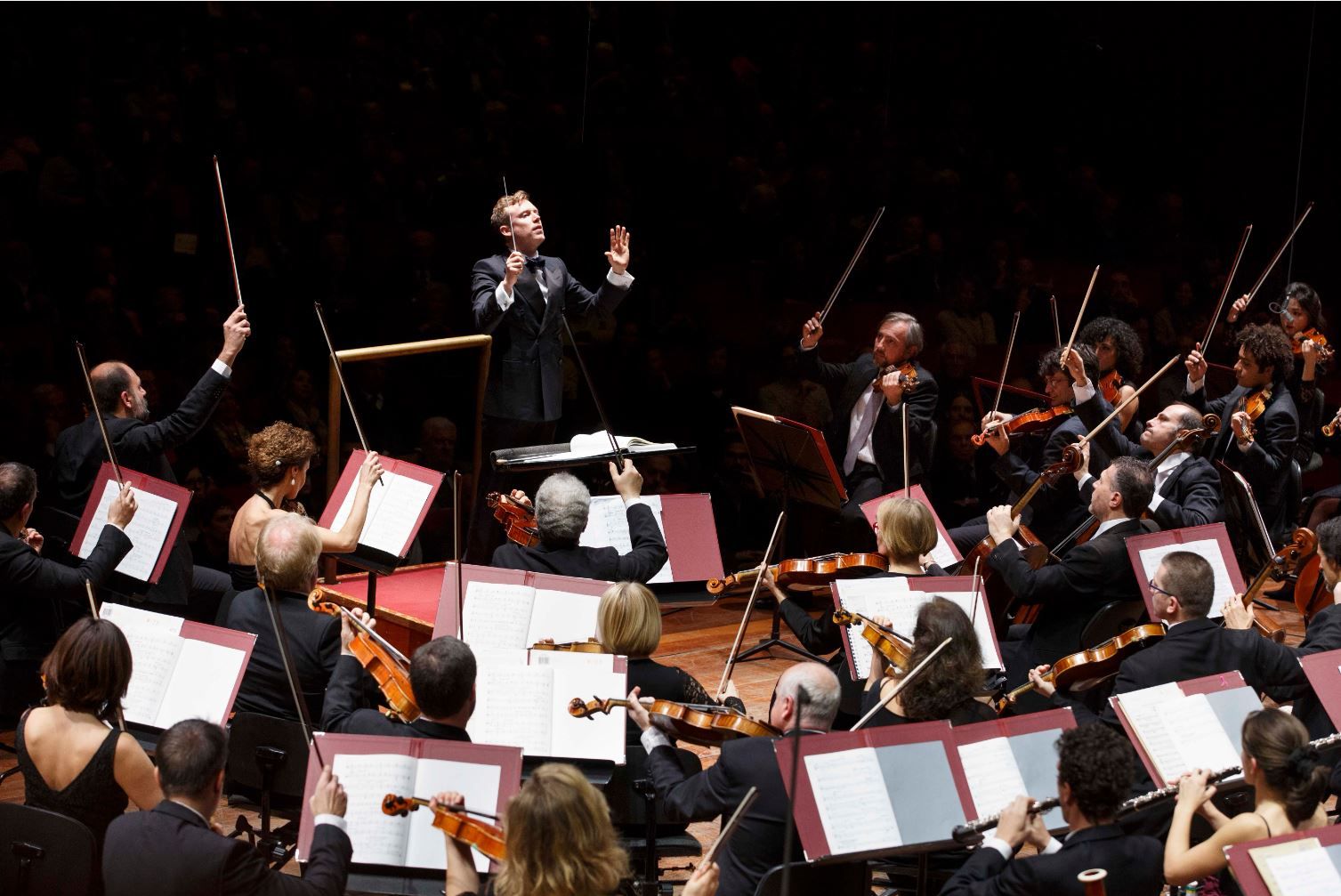 Michele dall'Ongaro, President-Superintendent of Accademia Nazionale di Santa Cecilia and the person responsible for this authoritative appointment, declared:
It is with sincere enthusiasm and the greatest pride that Accademia Nazionale di Santa Cecilia, its Orchestra, and its Chorus welcome Daniel Harding, a musician we came to know and love so many years ago, and who now rejoins us in a demanding position, one that is also a challenge for the future and an opportunity for our ensembles and for the city that hosts them. It does not seem out of place to point out that nowadays there are more good orchestras than good conductors. And very few are the exceptional ones, who with their creativity and rigour can guarantee paths of growth and development. Our ensembles' increased quality has been demonstrated in their many tours, in the CDs they have recorded, and in the reactions expressed by audiences, critics, and the music establishment. And it has deep roots, fed by the recent lessons of Sinopoli, Gatti, and Chung – and above all by the care that Antonio Pappano has dedicated to his 'family' (as he calls it) for 18 years, undertaking the path that has led to today's achievements. For us, placing our trust in Daniel Harding means not only having the opportunity to work with one of the greatest talents around, but also not interrupting this path, while transmitting new stimuli and enriching our musical life with new and different suggestions and ideas. This, then, is a time to celebrate, and to prepare ourselves for an ever more exciting future thanks to the great power of music".

Grammy Award winner Daniel Harding is Music and Artistic Director of the Swedish Radio Symphony Orchestra, a position he will relinquish in 2025 after nineteen seasons. He was Music Director of the Orchestre de Paris from 2016 to 2019, Principal Guest Conductor of the London Symphony Orchestra from 2007 to 2017 and has been honoured with the lifetime title of Conductor Laureate of the Mahler Chamber Orchestra, with whom he has worked for over twenty years.

Daniel enjoys a very close relationship as a regular guest conductor of the world's foremost orchestras. He has worked and toured with the Berliner Philharmoniker for over 25 years, the Wiener Philharmoniker, Symphonieorchester des Bayerischen Rundfunks, Royal Concertgebouw Orchestra, and the London Symphony Orchestra for 20 years. In the United States he works with many of the great orchestras, including The Cleveland Orchestra, Chicago Symphony, Los Angeles Philharmonic and the San Francisco Symphony.  Daniel's recordings, available on Deutsche Grammophon, Warner Classics, Harmonia Mundi, and Decca, have won major awards in Europe, Japan and the United States.  
In December 2005 Daniel opened the season at La Scala Milan, where he has conducted numerous new productions and an enormous number of symphonic concerts. He has led major opera productions in Vienna, Berlin, Munich, London and at the Salzburg and Aix-en-Provence Festivals.

Last month, Daniel was announced as the successor to Yo-Yo Ma as Music Director of Youth Music Culture Greater Bay Area in China, where he and a team of members of the great orchestras of Europe and the United States will work with talented young orchestral musicians from all over China.

In 2017 he was honoured with the title 'Officier des Arts et des Lettres' by the French Government, and in 2021, Queen Elizabeth II awarded him a CBE in the New Year Honours. Alongside his conducting career Harding is an airline pilot for Air France.