Fuoco Sacro: A Search for the Sacred Fire of Song
A magnificent film. It is so much more than a documentary - and it really does repay repeated viewings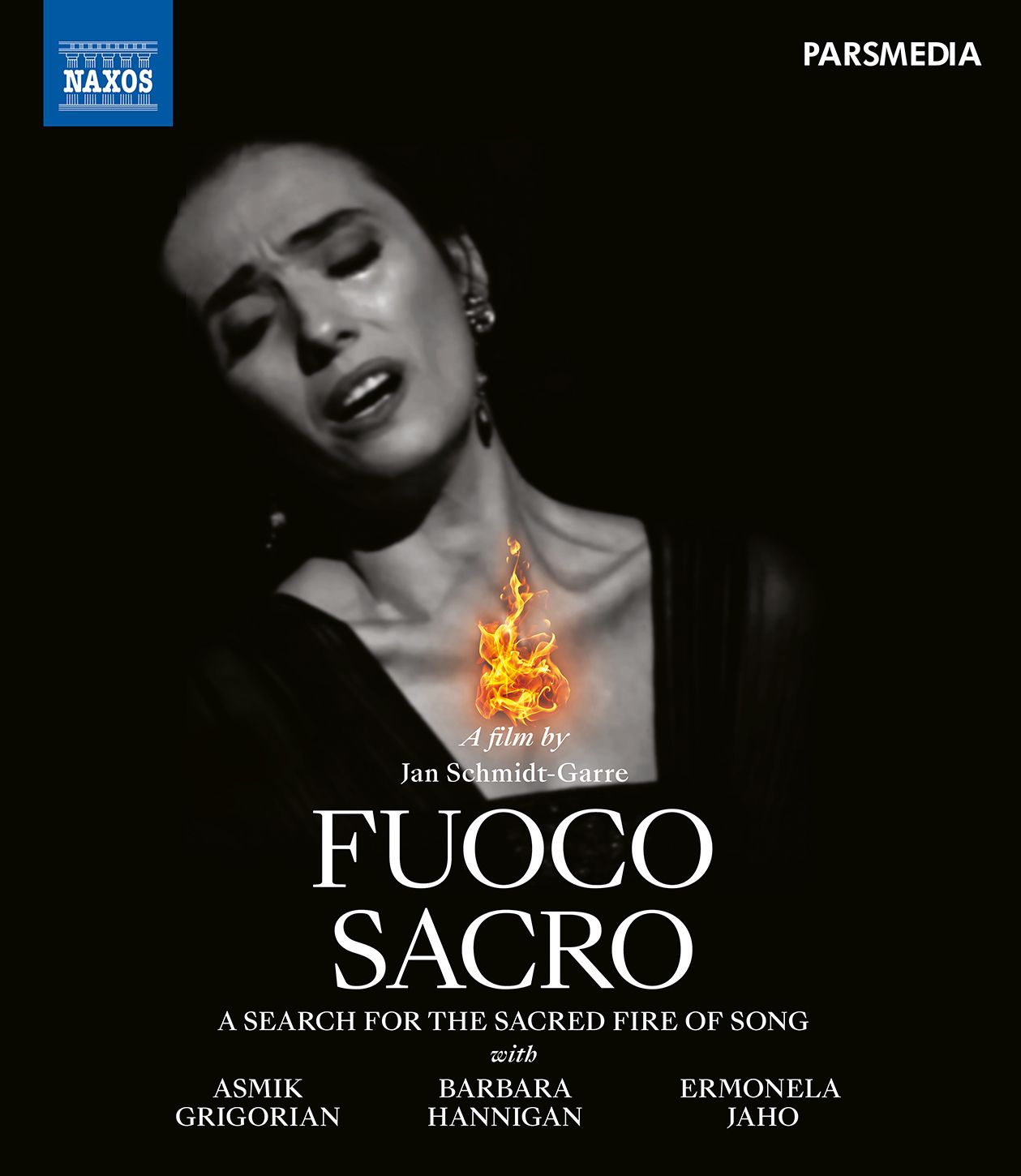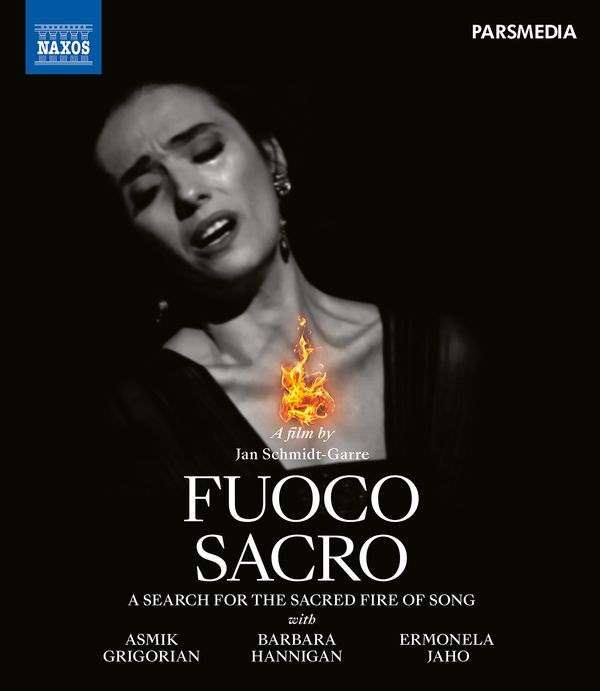 This fabulous film by Jan Schmidt-Garre is a celebration of the opera stage today via three sopranos, and how Schmidt-Garre feels (rightly) there is true greatness going on.
Opening rather dramatically with black-and-white footage of 1956 Cavalleria Rusticana conducted by Arturo Basile, film-maker Jan Schmidt-Garre introduces Carla Gavazzi (who is actually interviewed, in old age, later in the film):
I couldn't imagine a voice like that would touch me again; and then I heard on the car radio a revew of a first CD by the Albanian soprano Ermonola Jaho, and there it was again. The sining one hears from the soul, as Petrarch put it ... the fuoco saco, the sacred fire of song.
You can find the entire Gavazzi Cav here.
Then Schmidt-Garre  heard Ermonela Jaho and heard the same thing - a voice with "fuoco sacro".
Fuoco Sacro (Sacred Fire) is a 93-minute film. Excerpts and interviews with the three singers featured - Asmik Girgorian, Barbara Hannigan and Ermonela Jaho, three stars active on opera stages today, form its core. The disc includes substantial extras from all three singers, plus Satie's Gnossiennes played by Reinbert de Leeuw (who features in the film in connection with Hannigan, possibly the film's most touching moment - of many!). Sadly, de Leeuw died shortly after the excerpts we wee with Barbara Hannigan - her affection and care for de Leeuw is palpable.
The extras also include all three singers' warm-ups: Grigorian in Salzburg (duration 8"36), Jaho in Munich (9"51) and - wait for it - Hannigan's in Aldeburgh (28"50!).
Here is the official trailer for the film:
Many issues are covered: Jaho, for example,went to Italy in 1993, and she talks about the negative image of Albanians at that time, and what she had to fight against, and how a tortured soul for an artist can help if you can channel it. "It helps in art, so much," she says. Her work with Kirill Petrenko at the Bayerisches Staatsoper (Bavarian State Opera)  is highlighted - she, giving everything; him, kind but knowing precisely what he wants. They are working on Puccini's Suor Angelica (Sister Angelica, part of Il Trittico)  with director Lotte de Beer. Jaho asks about a pianissimo, should she do it? - Petrenko says yes - "I will disappear" he says. Then, later, Jaho sings Angelica's aria "Senza mamma," working with  Petrenko. "I have to die every time on stage ... you need soul," she says.
Out of interest, here is Jaho on stage in "Senza mamma". Not Petrenko there, though, but Susanna Mälkki at the helm but in the same production.
Inevitably, Jaho's Violetta Traviata is part ofthe equation, a role with which she is intimately connected. Here, as an appendix to the film of sorts, is Violetta's "Addio del passato" from the final act, at the Royal Opera, Covent Garden:
Next comes Barbara Hannigan, another singer Schmidt-Garre finds gives everything, and then more: the link really is the channeling of one's own suffering. But Hannigan's repertoire is different, mostly new works, often written expressly for her - immediately we see her working on a score with composer Hans Abrahamsen; later, we see her conducting Mahler's Fourth Symphony (and singing - to the orchestra, face-on in rehearsal -  in the finale). Hannigan talks about risks. As she says:
Your best plan B will never be as good a your worst plan A
The music of Danish commposer Hans Abrahamsen (born 1952) is unutterably beautiful. Born hear Copenhagen in 1952, his song cycle for soprano and orchestra, Let me tell you (2013) has enjoyed huge critical success. We see Hannigan working on how to do the sustained repeated notes (aournd 5 and 6 minutes in the video below). It is fascinaing - as is the piece. Here she is with the Berliner Philharmoniker and Andris Nelsons:
Hannigan's rehearsals for Debussy Pelléas are mesmerising (with Stéphan Degout, I assume from Aix in 2016, available complete as a video here). But most touching is Hannigan working with Reinbert de Leeuw at Hamburg's Elbphihlarmonie - we see him playing Satie. Shortly after his concert with Hannigan, de Leeuw sadly passed away. The affection Hannigan has for de Leeuw is palpable.
Finally, we are introduced to Asmik Grigorian via Richard Strauss' Salome in the controversial staging by Romeo Castellucci (Salzburg, 2018, conducted by Franz Welser-Möst: Salome sings to the dead body of Jochanaan, which is topped by a horse's head).  "If there is such a thing as Fuoco Sacro, then [it is] with her" says Schmidt-Garre. Grigorian is mesmerising, and luckily the entire Salzburg performance is available. It took place in the Felsenreitschule; John Daszak is Herod; Anna Maria Chiuri, Herodias; the wonderful Gábor Bretz is Jochanaan (St John the Baptist; Julien Prégardien Narraboth; the orchestra is the Vienna Philharmonic).
Schmidt-Garre's filmic way is influenced by Stanislavski, who "literally spied on great actors of his time" according to Schmidt-Garre. "He observed what their rituals were, what their dressing rooms looked like ... he wanted to find out what these geniuses did differently from their normally gifted colleagues" Some NLP before its time, perhaps? And this is exactly what we see in Schmidt-Garre"s film. So it is we see curtain calls, Jaho in an empty theatre soaking up the energy in her bathrobe prior to her Cio-Cio-San (Puccini"s Madama Butterfly).  We hear that Hannigan likes to wear a specific dress for each piece every time she performs it. Schmidt-Garre says that, like the murderer in Süsskind's novel Perfume,  he "squeezed them [his featured singers] dry. to get their scent'.
We also see "inner monologues" of the three singers as they listen to the music they perform.  When asked what he wanted the audience to experience ideally, Schmidt-Garre said,
I always want the audience to  have tears at the end. And in this case I hope they experience what singing can be: an audible kiss.
Then come the extras. Not just those full warm-ups, but substantial, often unedited footage. Grigorian in the "Letter Scene" from Tchaikovsky's Eugene Onegin (with Evgenia Rubinova at the Elbphilharmonie in May 2019 (bizarrely, she takes her first note from a chap with an electric guitar).
Hannigan sings Trois Mélodies and Trois autres Mélodies by Satie with de Leeuw (at the Aldeburgh Festival in June 2019), and de Leeuw plays, as a solo, the Gnossiennes Nos. 2-6. Perhaps we should hear them in Satie (not the performance on the, DVD/Bluray alas) as a tribute to Reinbert de Leeuw, who died on Vanentine's Day, 2020. Here is the supreme beauty of "Elégie" from Trois Mélodies:
It is also fascinating to hear Jaho and the wonderful, young pianist Francesco Piemontesi (whose Liszt is so fabulous, incidentally) in arias by Cilea ("Io son l'umile ancella' from Adriana Lecouvreur), and Puccini ("Ch'il bel sogno di Doretta' from La Rondine and the rather more famous "O mio babbino caro" from Gianni Schicchi, another opera from Il Trittico).
A magnificent film. It is so much more than a documentary - and it really does repay repeated viewings.
I would add an Amazon link to the Satie Hannigan/de Leeuw recording on Winter & Winter, but they are currently pricing it ast £61.58 (the MP3s, in contrast, come to a more realistic £7.99). Here is a link to the Spotify, though.