Donizetti's Three Queens: Sondra Radvanovsky triumphs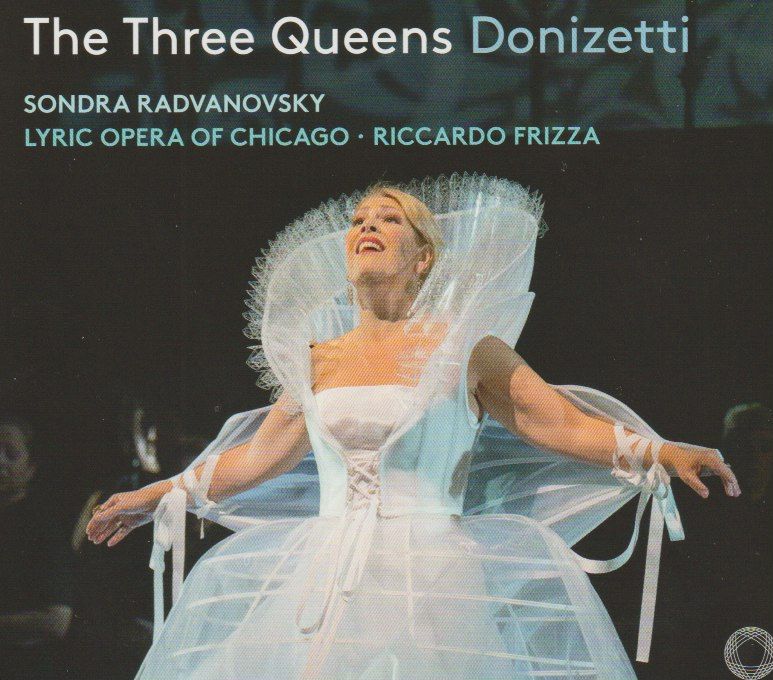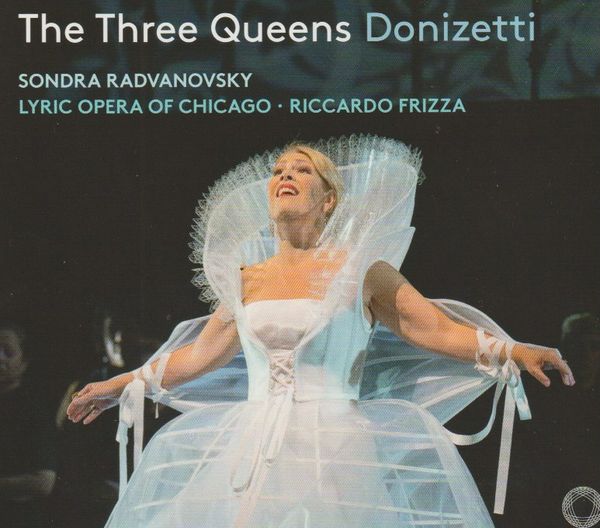 The "Three Queens" in relation to the operas of Donizetti refers to three operas: Anna Bolena (ill-fated wife of King Henry VIII of England), Maria Stuarda and Roberto Devereux (Queen Elizabeth I). There is a fourth queen, incidentally, but the opera is seen as "second-drawer" Donizetti (which sounds like an invitation to prove that claim wrong to me): Elisabetta al castello di Kenilworth.
These are live performances from Chicago which place the historical events in order: Anne was executed in 1536, Mary in 1587, and 14 years later so was Devereux.
After a fabulous performance of the Overture to Anna Bolena by the Chicago Lytric Opera Orchestra under Riccardo Frizza, the ladies chorus leads us every so gently into what amounts to Anne's mad scene. This is the finale to Act Two of Bolena. Just listen to Radvanovsky's entrance at "Piangete voi?" (Are you weeping?):
... amd listen to how beautifully and powerfully she delivers "Al dolce guidam castel natio" (Guide me to the sweet mansion of my birth):
Radvanovsky exhibits a core of steel as she asks Heaven to grant her repose at last in "Cielo, a' miei lunghi spasimi":
... before the final 'Coppio iniqua" (False couple):
.. and while we're at it, here's a video of that portion from a Met performance in New York conducted by Marco Armilliato from the 2015/16 season:
Next up is act 2 scene 3 of Maria Stuarda (all three scenes included here are prefaced by the relevant opera's Overture in affectionate performances). The power of the chorus in the Stuarda excerpt is remarkable, though, as is Maria's prayer. Here's a staged version from the Met (you can hear the Pentatone via the Spotify links):
Radvanovsky is unforgettable in the final stages of this scene, her voice joined by the barest of orchetsral accompaniments.
Here is a video of a full live performances of the three final scenes of these operas:
The final scene here is from Roberto Devereux and it is the shortest. The Overture is certainly worth a listen: UK readers will have no difficulty recognising a certain tune. But how eloquent is Radvanovsky's "E' Sara in questi orribili" (Could Sarah abandon me?"); as is the chorus of ladies that provides a bridge to "Vanna la speme non fia ..." (May I not hope in vain) and tence to the great "Vivi, ingrata" (May you live, ungrateful man):
It was an inspired idea to perform these scenes together. Radvanovsky's fellow singers are cast from strength (tenors Eric Ferring and Mario Rojas, bass Anthony Reed and contralto Louise Decker), while the chorus is in fine fettle throughout.
The twofer (complete with full texts and translations) is available at a slight discount at Amazon at the time of writing.
Radvanovsky Three Queens