Lise Davidsen stuns on Decca
A major soprano returns: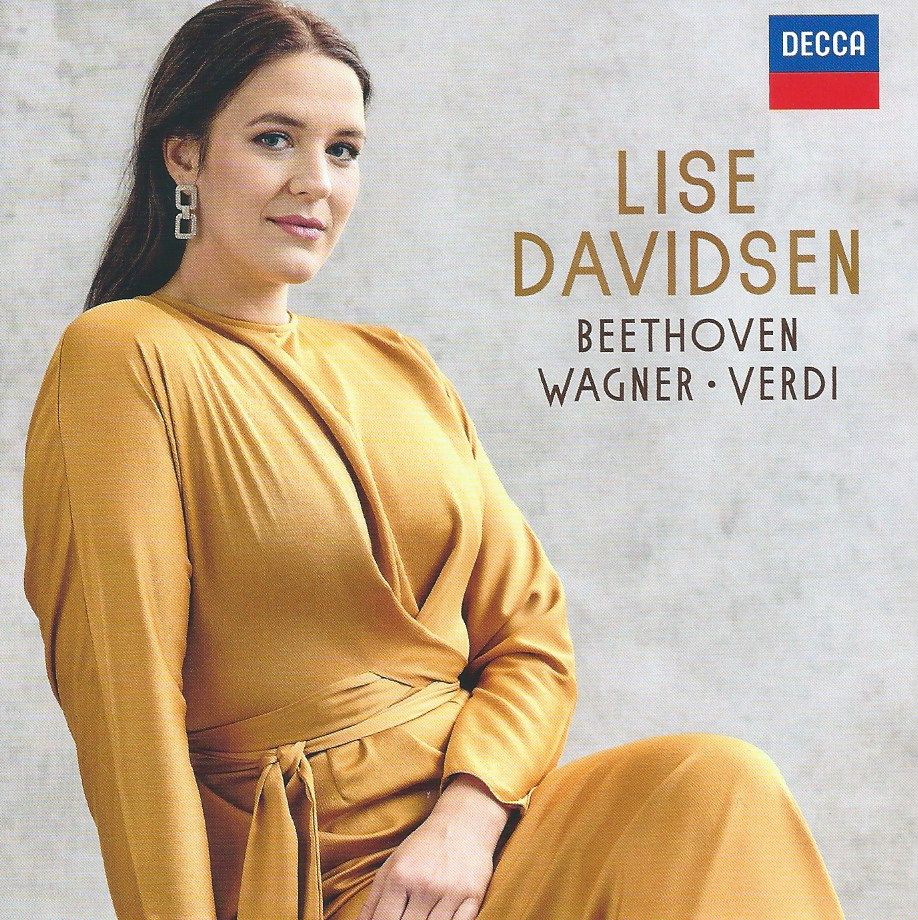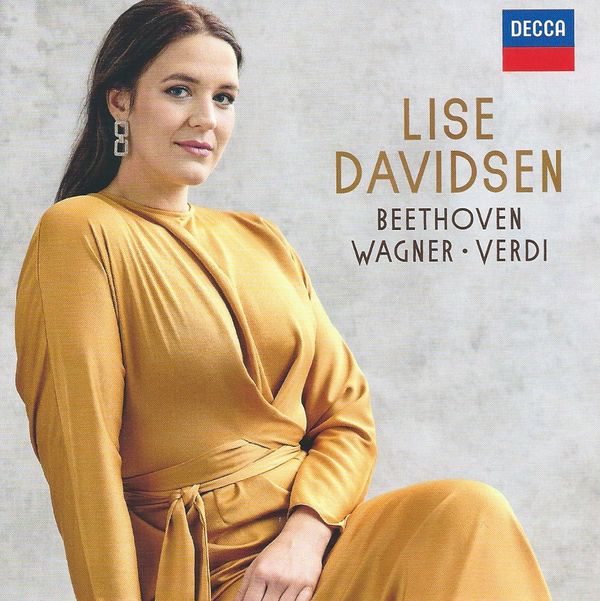 A Major Soprano Returns
For some, a second solo album is a tricky prospect. Lise Davidsen's stature is such that such considerations seem to pale into insignificance; after her Wagner (excerpts from Tannhäuser) and Richard Strauss (including Vier letzte Lieder) Decca disc, it's all about the anticipation.
Good to see Beethoven here; Davidsen sang Leonore Fidelio at Covent Garden, in Tobias Krätzer's production; but the run was cut short because of CoVID. And indeed, first up here we get an excerpt from Fidelio, the great Abscheulicher!  Davidsen's voice is thrilling (having heard it really close up - really close up - I can tell you she has huge vocal power). Listen to this "Abscheulicher," and the incisive and impetuous way Sir Mark Elder has the London Philharmonic strings launch the track:
The concert aria Ah, Perfido, published in 1805 while Beethoven was working on the original version of Fidelio (we have already featured a post on several Leonores; keep an eye out for a post in the not-too-distant future on the 1805 Leonore on Orfeo with a mouth-watering cast of Gwyneth Jones, James King, Theo Adam, Gerd Neinstedt and Eberhard Waechter). A dramatic scena to words by Metastasio, Ah, Perfido holds the most deliciously expressive aria at its heart, "Per pietà, non dirmi addio!" (For pity's sake, do not bid me farewell!):
The disc presents a journey from Beethoven to Wagner, but via Italy. Davidsen takes on core Callas territory in some Cherubini ("Dei tuoi figli la madre"; The mother of your children), tender and pliant but not without drama. Medea was a role she sang in Wexford in 2017; she follows it with the more famous "Voi lo sapete o Mamma" from Mascagni's Cavalleria Rusticana, positively smoking with emotion (and wherein the great Rosalind Plowright makes a guest appearance). The figure of the mother links them before two excerpts from Verdi: a simply beautiful "Pace, pace, o Dio" - Peace, peace, O God - from La forza del destino, sung by another Leonore (Leonora, this time), pliant, beautiful, heartfelt; and Desdemona's beautiful "Ave Maria" from Otello.
In the spirit of exploration, let's hear the least well-known of that list, the Cherubini:
But, basically, the more Wagner one gets from Davidsen, the happier one is.  And here we have the Wesendonck-Lieder ("Fünf Gedischte für eine Frauenstimme," WWV 91 - "Wagner Werk Berzeichnis," of "Wagner Work Catalogue"). The performance is beautiful in extremis; the way Davidsen pinpoints each note while keeping a silky smooth sense of line is remarkable. We can hear this in the first which, like each of the first four of the five, was orchestrated by Felix Mottl (the fifth was orchestrated by Wagner himself):
After a stormy "Stehe still!," lovers of Tristan will surely recognise that music drama's signature, particularly that of the the third act, in the music for "Im Triebhaus" (In the Greenhouse: Wagner himself marked it as "Studie zu Tristan"; Study for Tristan). Here's a film of Davidsen in the studio:
Listening to the orchestra cry that opens "Schmerzen," the fourth song, is to hear how closed Elder and his forces are attuned to this world; the work in perfect tandem with Davidsen. Then there's that final song, "Träume" (Dreams):
Davidsen's voice spun over a bed of tenderest strings, pulsating like a heartbeat, creates real magic here. Her first album was difficult to follow; it's something of a miracle that this sits on an equally exalted footing.
Don't forget, too, that Lise Davidsen also featured on the recent Weber Freischütz on Pentatone (link below).