Repost: The Symphonies of Louise Farrenc
Rarely can Farrenc's music have spoken with so much power and so much eloquence; rarely can her genius have shone through so brightly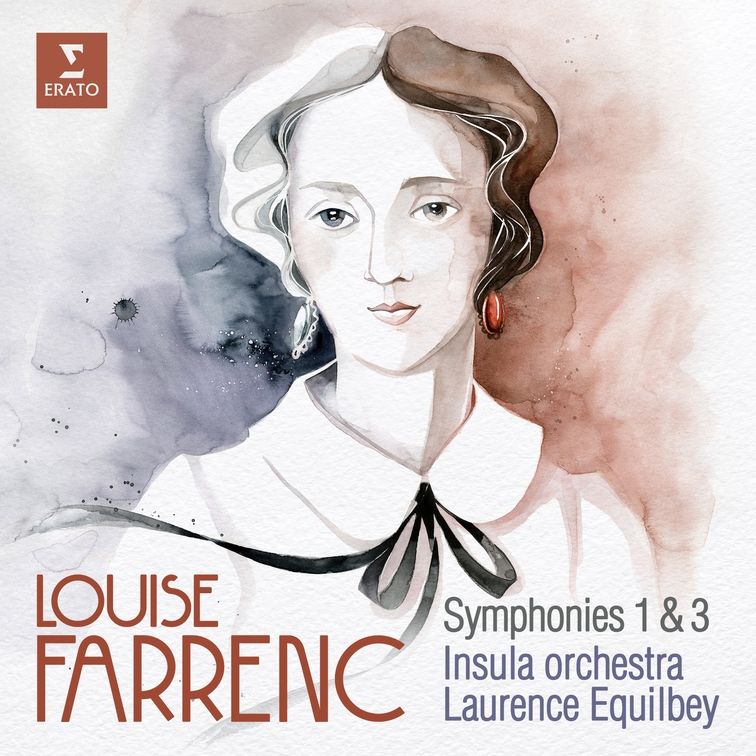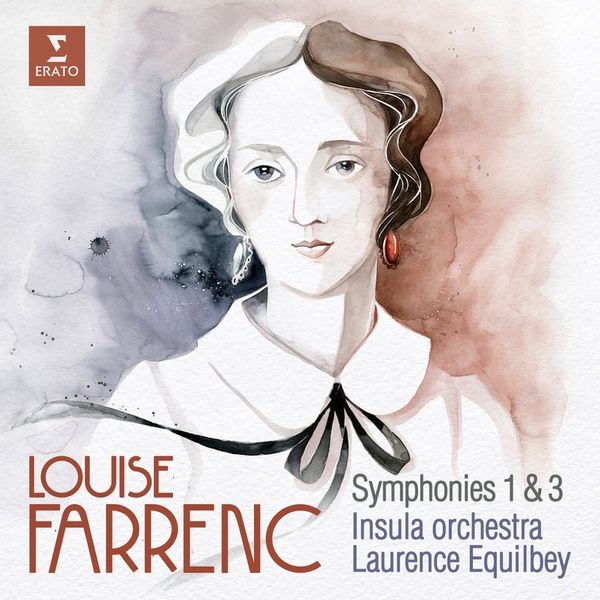 This is a repost of this lovely record in preparation for concerts this Thursday and Friday (September 29/30) at La Seine Musicale, Paris, where Laurence Equilbey will conduct Farrenc's Symphony No. 2 (ahead of a recording) alongside that composer's Overtures Nos. 1 and 2, and Beethoven's Second Piano Concerto with the pianist Lucas Debargue, who will be playing on a period Pleyel instrument.
The concert review of next Friday's concert will also appear on Classical Explorer. So here's the previous post below, plus a reminder that we met have met Lucas Debargue on Classical Explorer no fewer than three times before: via a spectacular set of Scarlatti Sonatas (A Cornucopia of Scarlatti), in the emusic of Milosz Magin (a post entitled Žal), and in a review of a live rectal at London's Wigmore Hall, featuring music by Ravel, Scriabin, Liszt and Franck/Debargue.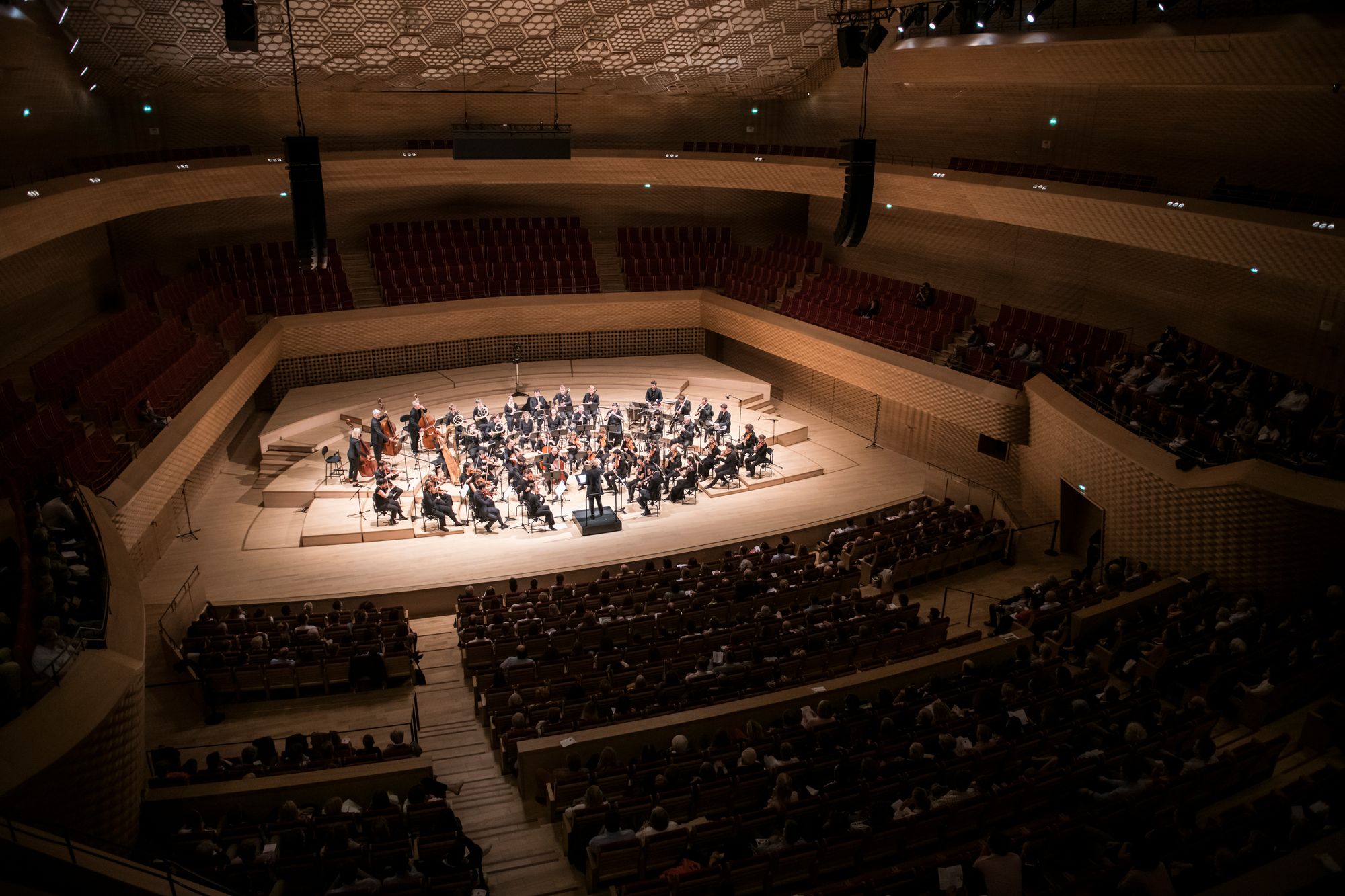 What a joy to experience the Third Symphony of Louise Farrenc again in a performance by Insula Orchestra under Laurence Equilbey, coupled with Farrenc's First.
Hearing Farrenc's Third Symphony at La Seine Musicale in Paris with these performers in February 2018 was a revelation (and in a lovely coupling with Beethoven's Triple Concerto); the programme was repeated in London. At the time, I interviewed Equilbey, and here is the portion of that interview that concerns the Farrenc (the full interview can he found here):
Louise Farrenc (who was born Louise Dumont before marrying the flautist Aristide Farrenc) studied privately with Reicha. Farrenc clearly went on to develop a distinctive voice, one I hear particularly in the naturally unfolding Andante of the Second Symphony, the precursor to the symphony played at La Seine Musicale. Laurence Equilbey says of Farrenc: 'She has a sort of lyricism, like Schumann, especially in the second movement of the Third Symphony, beautiful. She writes for the strings a little bit like the piano, it's like a great garland, very beautiful. Very inspired.'
But Farrenc wasn't allowed to study harmony in Paris? 'It was forbidden. What is very interesting is that Reicha, with whom she had private lessons, was famous for his knowledge of wind instruments, and also her husband Aristide Farrenc, was a flautist, so she is very good with the woodwinds. That was a little bit of a problem with a female composer at that time because the winds for them were difficult, but for Farrenc it was her forte.'
Related to this, on a feminist perspective, would be the work Equilbey did in Paris and Vienna with Goethe's play Egmont and Beethoven's incidental music; I'm thinking here of the character of Klara, who wants to be a man so she can go out and fight (which itself has resonances of Leonore/Fidelio who has to enter a man's world to save her husband …). 'Egmontwas a staged version, it was very interesting and especially as Klara was very much a feminist in that version. Also, it is very important for us here because we invite ensembles and orchestras and also conductors and soloists and try to have a good balance between male and female artists.'
So, is the idea to explore the balance between the male and the female in your programmes? 'The idea is to promote the idea that we want to have more equivalence onstage. It cannot be 50-50 because of the history but we try to have a good representation of the female energy.'
And what about Equilbey's work with contemporary female composers? 'I've done a lot, I've conducted, amongst others, Betsy Jolas, Kaija Saariaho, also Francesca Verunelli, whose music is very good. I try to include new pieces to achieve a good balance. In the case of Saariaho, we have a performance of her music in two years' time.'
When we look at earlier works, by composers such as Louise Farrenc, we have a tendency to link them to other composers – I hear some Mendelssohn, here, some Beethoven, some Schumann there ; 'It's not a 'new' past but it's important in the corpus of that time. In the second movement [of the Third] she opens up new lyricism'
I ask: it is that lyricism what gives Farrenc her individuality? 'More in her chamber music. Yesterday we played a Trio [in E minor for flute, piano and cello] and the Sextet [in C minor, for piano, flute, oboe, clarinet, bassoon and horn], it's very refined and well written with a lot of ideas. I think she had more time to practice the chamber music. For example, the Third Symphony was only performed twice in her lifetime, it's not a lot to make changes.'
Farrenc's particular individuality is 'also with the rhythm, she has a lot of ideas with the rhythms, and it's sometimes very tricky'.
And what is the advantage of having a period instrument orchestra for these performances?
'It can be heard especially in the winds as they have special colours, and for the balance. The timbres mix more easily, like an organ.' And natural horns? 'Yes, and it is difficult as you have horns in G, which can be very tricky. For the strings, one can more easily sculpt the lines, it is fresher' And the textures, are they clearer? 'Exactly'.
Are you going to record the Farrenc? 'I don't know, I will think about it. The boss from Erato is here today so perhaps we will speak about it. Either way, we will have a video of tonight available in due course.'
Well I think we know the answer to that last question now; here it is that Third Symphony in all its glory, coupled with the First and released July 9, 2021.
So to the performances then; and an opportunity to re-evaluate Farrenc and see if those initial impressions remain for the Third Symphony (in the meantime, the Oxford Philharmonic under Marios Papadopoulos gave a bracing account at Oxford's Sheldonian Theatre: review here). And those impressions are if anything strengthened by this performance.
The Third Symphony's first movement begins with a slow, Adagio introduction. While the individual tracks are available on YouTube as audio-only, here's a film of Equilbey in 2018:
There is real depth to this first movement, from the woodwind opening to the drama of the first movement proper. The recording really supports the antophonal layout of the violins (so first violins appear on the listener's left, second on the right). As you can hear. lyricism and high drama sit side-by-side in this first movement, and Equilbey keeps the tension simmering even underneath the lyricism.
The slow movement is places second, an Adagio cantabile that begins with the most beautiful clarinet solo:
The way Farrenc darkens the musical territory is glorious; and exactly this darkening allows the sun to come out radiantly in some gorgeous harmonic shifts. Detail in this performance is miraculous - the way Equilbey brings out the contrapuntal lines against the main melody is ravishing, while the authentic instruments keep the sound from any over-cushioning.
The infectious third movement is certainly the most immediately likeable, particularly the woodwind song of the Trio against string pizzicato:
The finale is robust; some gestures seem to be close to those used by Weber (which may or may not be coincidental in programming choices, given Insula's recent phenomenal Weber Freischütz Project: link below).
Farrenc's Symphony No. 1, completed in 1841, was premiered in Brussels in 1845 in a programme also featuring Beethoven's Piano Concerto No 5, with Victorine Farrenc as soloist. It harbours  fascinating slow introduction to the first movement, which shifts through myriad moods. If anything, this strikes me as even more interesting than the Third's. The key here is C minor, and the first movement proper is wonderfully dynamic and dramatic, Insula's timapni incredibly powerful. Farrenc's penchant for woodwind writing is on full display here, too.
The Adagio cantabile is simply lovely - streamable below via Spotify - while the Scherzo certainly packs a punch (and some lovely hunting horn phrases in the ravishing Trio). But perhaps it is the finale that impresses most in its Schumannesque irrepressibility, its slightly breathless opening, its powerful ejaculations of power.
A truly important release. Rarely can Farrenc's music have spoken with so much power and so much eloquence; rarely can her genius have shone through so brightly.