Schnittke: Psalms of Repentance
Schnittke's Psalms of Repentance speaks straight from the heart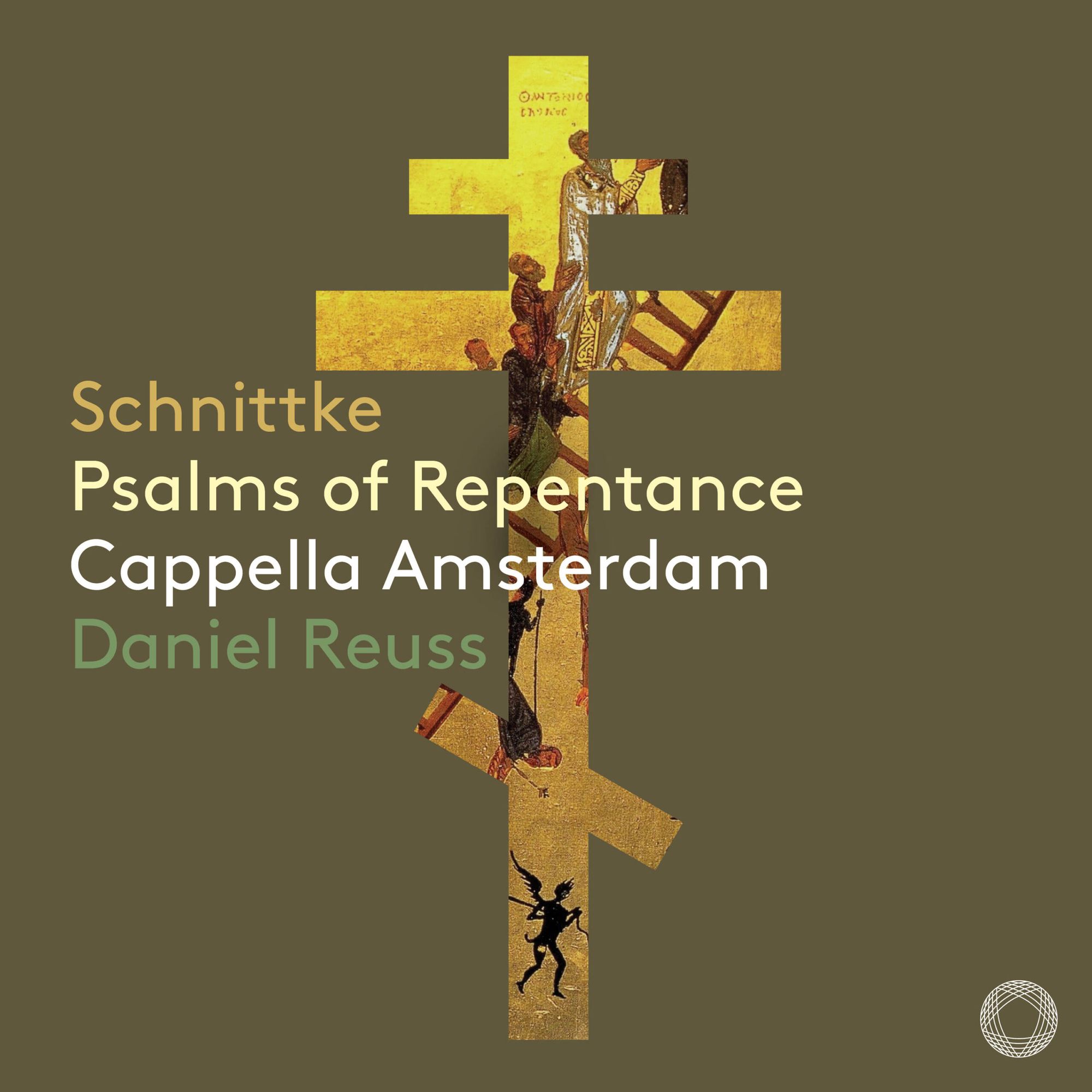 This is 41 minutes of pure choral glory. The Cappella Amsterdam is a world-class ensemble, captured in stunning sound (as always) by Pentatone. Just as an introduction and example, try this, and listen to the purity of the sopranos, their complete lack of strain and sheer beauty of sound, and the superb blending of the final chord:
.
For their third album on Pentatone, Cappella Amsterdam have chosen Schnittke's celebration of the Chritianisation of Russia, Ukraine and Belarus in the year 988, his Psalms of Repentance (Stikhi Pokayanniye,1998), a setting of anonymous Russian texts from the 16th century (centering on guilt and repentance),  Cappella Amsterdam's previous releases on Pentatone were In umbra mortis and David Lang: The Writings.
Here's an introductory video:
To honour the work fully, conductor Damiel Reuss has chosen to work from the manuscript in a curation by Alexander Ivashkin (which differs multiply fom the published scorer). He introduces Schnittke' s Psalms of Repentance below:
There is a wonderful manuscript of Stikhi Pokayanniye in the hand of Alfred Schnittke. Between this manuscript and the edition published by Belaieff are considerable differences. There are hardly any dynamic markings in the manuscript, there are no time signatures indicated, no phrasing. And sometimes there are simply different notes written! For this recording we have based our interpretation on the manuscript. That is why we end the piece with a D Major chord. D as symbol of Deus, without the E-flat that is added in the printed edition. Metanoia, repentance, leads to redemption. We were inspired by the ladder of Johannes Climacos. When the thirty steps of the ladder have been climbed, ' heaven' can be entered.
The work is based  on anonymous Russian texts from the 16th century about guilt and repentance. Schnittke melds the Orthodox  traditions with late 20-century music.
Schnittke's setting is broadly syllabic, as we can hear in the eighth movement, "If you wish to overcome" (and what a glowing harmonic arrival a the very end of this track!):
Worth acknowledging the mix of purity and intensity in the seventh movement, "Oh my soul, whay are you not afraid" (and those sopranos again!):
Several of the movements, those that include first-person text, include a solo tenor, here the excellent Martin Logar (movements two, nine and eleven). The final, almost floating, movement is wordless and revolves arounf one note (D-natural) which, as we saw earlier, for the composer was a symbol of God (Deus). This movement also integrates the famous B-A-C-H (B flat - A - C - B natural) motif into the fabric.
Here is Daniel Reuss talking about recording this piece:
Schnittke's Psalms of Repentance is a significant religious work - like Beethoven's Missa solemnis, although with very different musical means, it speaks straight from the heart. It could not ask for a better performance or recording.
See also other posts on Classical Explorer around Schnittke's music: his Viola Concerto, his Third Violin Concerto, works for violin and piano, and A Paganini.