The Berliner Philharmoniker in London: Mahler, Schnittke, Bruckner
Two Proms, one absolutely unforgettable ...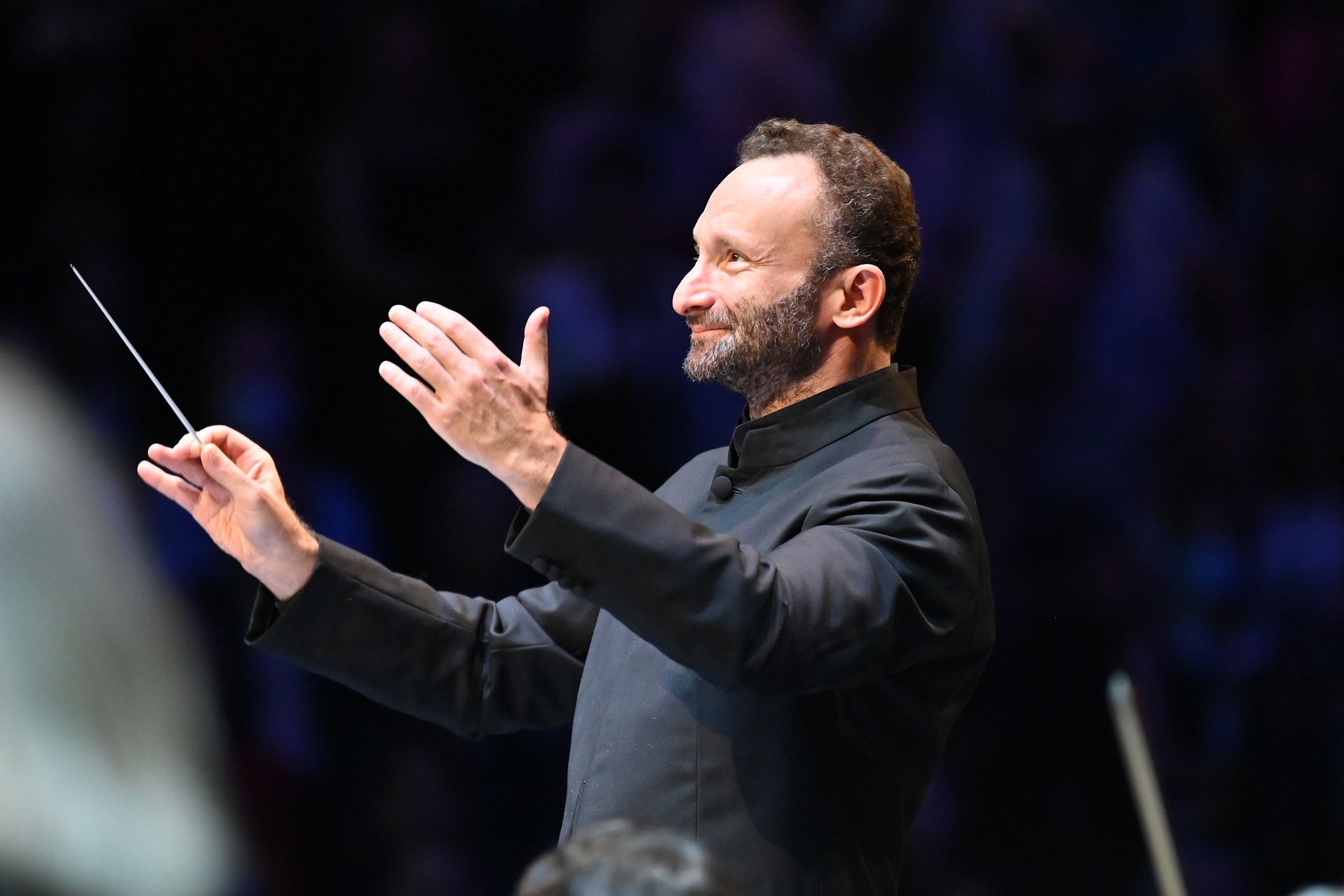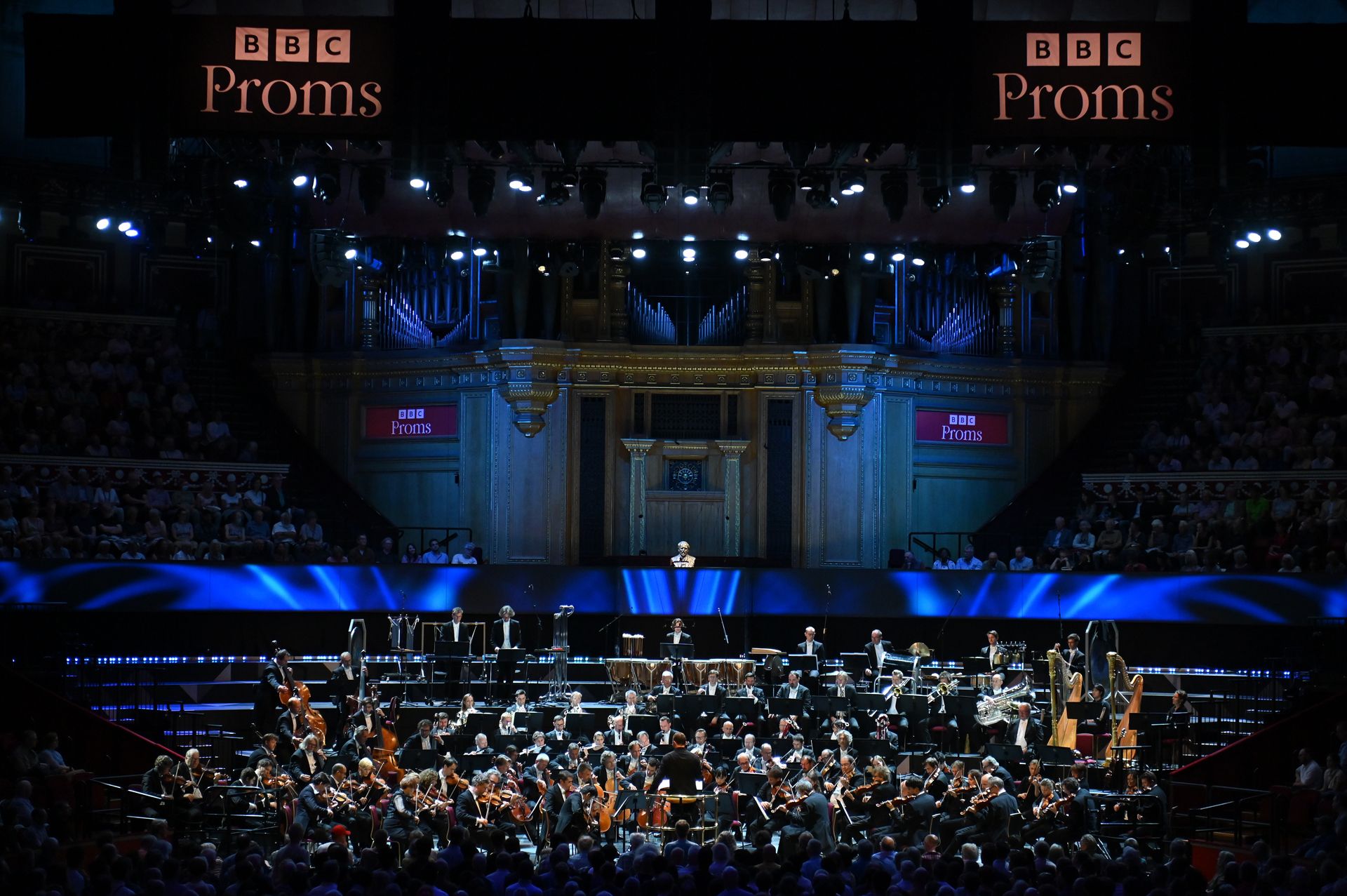 PROM 62: Mahler Symphony No. 7 Berliner Philharmoniker / Kirill Petrenko. Royal Alvert Hall, London, 3.9.2022
Mahler's Seventh Symphony is often seen as the most problematic – it is probably the one that is least frequently performed. I can only remember attending a couple of live performance previously (one memorably conducted by Salonen many moons ago). The work's discography boasts luminaries such as Bernstein and Tennstedt. But none, surely, have reframed the work so completely as here, presenting it unapologetically as a masterpiece.
One is accustomed to technical brilliance from the Berliners, but even with that in mind this was exceptional – well-nigh faultless on a performative level. Such levels of security come, surely, from enhanced levels of concentration, surely a natural outgrowth of Petrenko's loving, clear gestures and crystal-clear concept of the score. That security not only refers to aspects such as brass accuracy (even the horns' bells were all at the same angle when up), but the way high violins can sculpt a line expressively at the true top of their register. Lucky the person who heard Mahler 7 for the first time here; there would be, surely, no doubts as to the nature of the piece, or the structure of the finale – anything, in fact.
With such car lavished on texture, Mahler seemed ultra-close to Zemlinsky in his outlook. Undercurrents of dread in the ongoing tread of the first movement were just that – forebodings, periodically realised via the fearsome ongoing tread that occasionally threatened Ivesian milieu (the two composers, Mahler and Ives, are closer than one might think in aesthetics). It was Christhard Gössling, the BPO's Principal Trombone (and in his last season with the orchestra) who played the tenor horn solo at the opening with such beauty and line, as if reciting an urgent narration.
At times, the orchestra's phrasing could only have brought Vienna to mind in character, and how expressively it was created via Petrenko's baton. His mastery of the micro-gesture is remarkable. No need for Bernstein-like excess, a simply flick of the wrist takes on huge meaning, meaning received loud and clear by his players.
It is in the second movement, 'Nachtmusik I', that Mahler takes us into more liminal spaces, the horn lines of the opening superbly done by Stefan Dohr. If the first movement was inspired by the stroke of the oars on a boat voyage at Krumpendorf, this is the world of the subliminal; even the march is reframed. It all made complete sense in Petrenko's hands. Petrenko's ability to turn the music's move on a pin is perfect for Mahler, while the attention to detail in the third movement Scherzo was miraculous, with keening gestures taking on huge emotional import. Petrenko's tiny beat was clearly intended (as is his every gesture) for orchestra alone, clean and focused. In this movement, too, the solo violin of Daishin Kashimoto showed itself as a thing of beauty. Hearing the woodwind sing an Austrian melody punctuated by fantastical string swirls was mesmeric – Petrenko really does encourage his players to achieve the perfect blend of technical mastery and atmosphere.
Wonderful to hear the mandolin- and guitar-flecked fourth movement so beautifully done, too. Those ominous undercurrents surfaced from time to time, while the soundworld seemed to point forward to Das Lied von der Erde's 'Abschied' at times. We watched violist Matthew Hunter move, previously from back desk viola to guitar chair - clearly a man of many talents to play both at this level; he was joined by mandolin player Detlef Tewes for these very individual sonorities. A special mention for the woodwind at the very close, especially the clarinet's stunning final melodic turn.
The Rondo-Finale was simply masterly. The Berlin brass sections is arguably the finest in the World, but even factoring in that, this was outrageously good, every chord balanced perfectly and yet delivered with such blazing passion. How poignant, too, Mahler's sudden changed from major to minor, colouring any attempts at dance that might ensue. For all of its bright C-Major fanfares, this was a multicoloured, cubist soundscape (cubist as opposed to, say, Sinopoli's deconstruction). Petrenko can gather up all the frenzy in the world (and did!) but still maintain clarity, and those structural juxtapositions were supremely well managed.
One of the finest Proms I have attended, ever, up there with two Vienna Philharmonic Proms (Bernstein, then Abbado the next night) and a Reginald Goodall in Wagner Parsifal Act III (1987).
The next Prom brought a change of conductor and programme. Although there was no illness in evidence, Petrenko was advised against conducting both Proms so Daniel Harding conducted, and replaced Shostakovich Tenth Symphony with Bruckner's Fourth.
You can hear this Mahler 7 performance presently on BBC Sounds; a performance at the Berliner Philharmonie is available at the orchestra's Digital Concert Hall; and a performance with the Bavarian State Orchestra under Petrenko has been released on BSO Records.
PROM 65: Schnittke Viola Concerto Bruckner Symphony No. 4 Tabea Zimmermann (viola); Berliner Philharmoniker / Daniel Harding. Royal Alvert Hall, London, 4.9.2022
Schnittke  Viola Concerto (1985)
Bruckner   Symphony No. 4 in E flat, 'Romantic' (second version, 1881, ed        Korstvedt)
The official line for the withdrawal of Petrenko from this concert was, 'due to a serious foot injury and subsequent surgery, chief conductor Kirill Petrenko has been ordered by his doctor to take further rest and therefore will not conduct the second of his two Proms with the Berliner Philharmoniker, on Sunday 4 September (Prom 65). He will still conduct the first Prom (Prom 62).' In the event, it gave those who heard both Proms to experience the difference between truly great performance  in the first instance, and superb execution.
The Mahler Seventh the night before (reviewed above) had been a defining experience, one of a small handful of Proms over decades that rise to the status of the unforgettable, of once-in-a-lifetime experiences of the sublime. Here, in contrast, was an interesting coupling led by a conductor with excellent technique and heard in impeccable performances. If one hadn't heard Prom 63, all would have been well, perhaps.
A composer known for his polystylism, Schnittke completed the Viola Concerto just days before a debilitating stroke. Zimmermann met Schnittke at the Lockenhaus Festival, describing him as a 'humble man' and that this 'very personal' piece concerned his struggle enduring life in the Soviet Union.
Schnittke scores for strings without violins, so the 'leader' who walked on stage was actually the Berliner Philharmoniker's Principal Viola, Amihai Grosz. A harpsichord, celesta and piano are placed where the violins would normally sit. The piece is dark of hue, cast in three movements (slow-fast-slow, two Largos surrounding a central Allegro vivace) but with a sense of continuation throughout. The harmonic/melodic material is derived from the name of its dedicatee, Yuri Bashmet: B (flat)- A- S (Es = E flat) - C -  H (B natural) - (m) - E - (t). Bashmet, incidentally, performed the work trhee times at the Proms himself (1898, 1996 and 2008).
The expressive, short Largo that opens holds much beauty and, when the viola trills and completes a cadence against a solo bassoon, we get a clear Baroque reference that, on immediate repetition, is subsumed via harmonic twist into Schnittke's own vocabulary. (the cadential figure is to return later in the piece, to great Affekt). Zimmermann's projection was perfectly judged, her concentration complete, her sound beautiful, her tuning beyond criticism. The frenzied central panel is described in Alexander Ivashkin's Prom booklet notes as a 'vulgar bacchanalia consisting of a brutal fusion of waltz, polka, can-can and Soviet military march'. Later, in the third movement, a trombone chorale makes a deep impression, invoking, of course, Russian Orthodoxy. A moment of heartfelt, pure nostalgia in this finale  was enough to bring a tear to the eye (characteristically, the 'pure' bit does not last long before the Schnittke harmonic corkscrew turns). Zimmermann's cadenza was a mesmeric thing of tortured beauty, the pizzicato (performed while sustaining arco) like the tolling of an ominous drum. How cheeky, in one sense, but also destabilising, are the piano ultra-staccatissimo bass notes against a mor placid surface – pure Schnittke destabilisation. At times, one laughed because of the sheer cleverness of its all, but there is no denying the tears underneath. As the finale unravels, that Baroque cadence morphs into a heartfelt Urschrei from the soloist.
Those who, like myself, know the piece from Nobuko Imai's BIS recording (Malmö / Markiz) might find the Zimmermann gives the impression of a different, more persuasive piece. My previous ambivalence regarding Schnittke's Viola Concerto has, thanks to this performance, been replaced by wholehearted admiration.
Tabea Zimmermann has recorded this piece, with the Jerusalem Symphony Orchestra under David Shallon. here it is, as three seperate YouTube videos:
---
When one enters the world of Bruckner, one finds forests, horns, towering cathedrals of sound and … editions. Another forest, if you will. The two most prominent editions of the Fourth known to record collectors, certainly, are those by Robert Haas and Leopold Nowak. Of the latter, to quote Wikipedia, "Nowak issued critical editions of the original 1874 version (1975), the 1886 version (1953) and the Volksfest finale of the 1878 version (1981), as well as a new edition of the 1881 version (1981)". In September 2021, Sir Simon Rattle and the LSO presented Benjamin-Gunnar Cohrs' 2021 edition for the Bruckner Urtext Gesamtausgabe, Vienna, along with the 'Volksfest' finale (1878) and a discarded Scherzo (1874 but, if you can believe it, in the 1876 revision).
Whet we heard here is Banjamin M. Korstvedt's 2019 modern edition of the 1881 score (itself sometimes known as the' Karlsrühe version'). Here's a helpful interview with Korstvedt:
Perhaps the central question in all of this Urtexterie is not about Bruckner's indecision or lack of confidence but, from an analytical standpoint, whether, or how, these changes affect the listener's perception of structure. Are these different versions (depending on how one numbers them, three or four, because you can have a IIa and a IIb) increasing in success? Do the foundations of Bruckner's sonic cathedrals get firmer and safer as time goes on? How does the near-wholesale replacement of a movement affect us? Or are they all equally valid, just cathedrals of different shapes with slightly different nooks and crannies? Perhaps in one version we simply wander into a different alcove of the same building than in another?
What differences are most obvious? There is a significant change to the slow movement that will surely be audible, plus much of the finale. In the slow movement, there is also a quiet passage (dialogues between solo instruments and strings) before the final stretch of that movement that possibly was never performed publically. .
And to make our minds up, do we need a great conductor? Because a substandard one can cause even the greatest edifice to crumble, no matter what the musical organisation. There was hardly a mention of the edition in the booklet notes nor on the radio commentary, and yet the score used also irrefutably colours our experience of the work. While we were transported to an Austro-Germanic Urwald for the opening, and introduced to the beautiful and rock-solid horn calls of Stefan Dohr (who uses no bumper and clearly has lips of steel – this after Mahler 7 the night before!), as Bruckner's processes kicked in it was difficult to feel the overarching vision. Here we heard technical perfection: brass beyond compare as a unit, supremely balanced; clarinet, flute and oboe solos all magnificent; strings of preternatural ensemble. And yet the silences could have held more tension, the crescendos more energy, the arrival points more release.
The Andante, quasi allegretto was a triumph, though, deeply hymnic at times, paced just so with utter concentration throughout so that that climax appeared as a natural peak. The tightly-drawn contrasts of the Scherzo and Trio, horns straining at the bit to hunt while the Trio was simply caressed into existence.
The finale is perfect for the Berliners' antiphonal layout. Taken at quite a lick, it contains some remarkable moments, including one of deliberate asynchrony and a plateau that verged on the edge of audibility before the long build up to the close. We take a different way through the forest to the same destination, arguably (do we see that final destination in the same light, though? Is it in fact the same 'place'?).  The movement is full of surprises, a stuttering trumpet climax among them. Once can easily hear why that 'asynchoronous moment' might not have made it to the final cut - any lesser orchestra and it would just sound wrong. But in teh final analysis, Harding's Bruckner Fourth failed to satisfy in teh manner of Petrenko's Mahler Seventh.
A fascinating evening, notable for a stunning account of the Schnittke Viola Concerto and the interest of hearing this particular edition of the Fourth. And Petrenko's Mahler 7 did, after all, set a supremely high bar.