Beethoven meets Schnittke
A very special release, caught in BIS' trademark excellent sound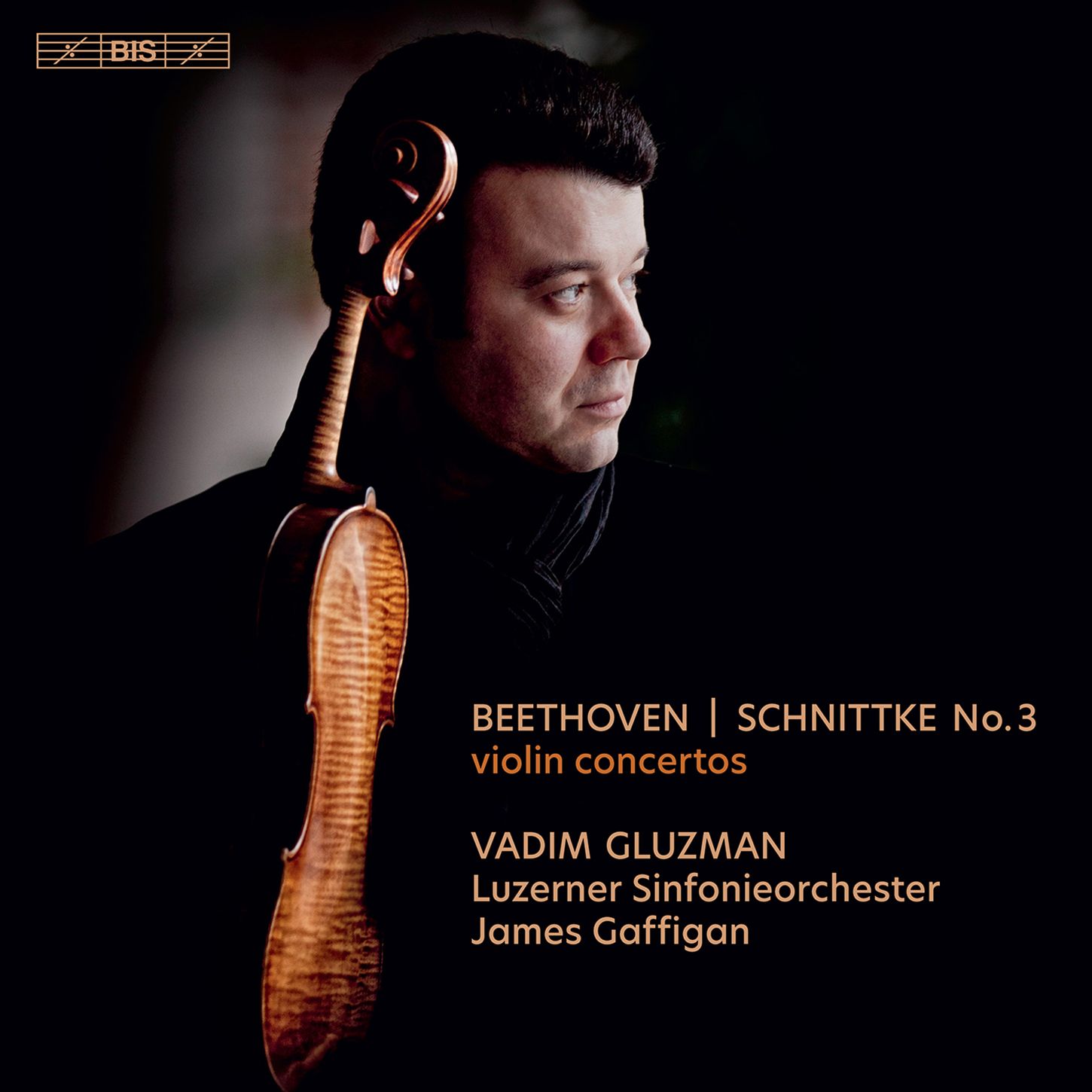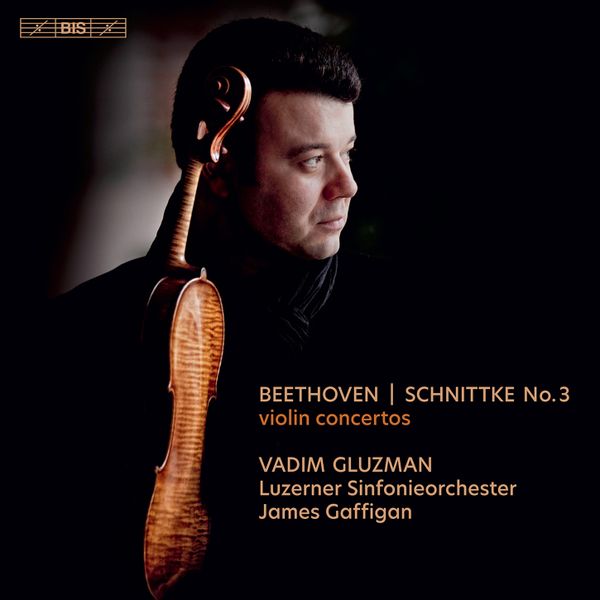 This is an inspred coupling: Vadim Gluzman opts for Schnittke's cadenza in the Beethoven Violiin Concerto, then gives us Schnittke's Third Violin Concerto.
The Beethoven beings with a beautifully thought-through first movement. The Lucerne Symphony Orchestra sounds magnificent - not an orchestra I knew much about previously, but they clearly respond well to James Gaffigan's conducting. The balance of the orchestra feels just right, a sort of expanded chamber orchestra, and teh fleet tempo works beautifully. Gluzman's sound is remarkable - he perfoems on the legendary 1690 "ex-Leopold Auer" Stradivarius, on loan from the Stradivarius Society of Chicago. There is a purity to the sound which is remarkable, and fully apposite to the piece.
We also need to note that Gluzman plays the Schnittke cadenzas in the first and last movements (written 1975 and 1978 respectively). The cadenza for the first movement is "polystylistc" - it takes in a variety of styles, treating them as equals:
The Larghetto reveals the sweet tone of Gluzman's violin; it flows gently and neautifully, textures clean and clear:
The cadenza for the finale is if anything even more startling than that of the first, and includes a section for the soloist with orchestral violins, just before the original Beethoven returns, like an image coming into focus from the mist:
The Scnittke Concerto No. 3 for violin and chamber orchestra of 1978 enjoys an unusual scoring: the tutti comprises 13 wind instruments and a string quartet. The soloist begins with a long rumination; the wond chords when they come in have something of a Stravinskian quality about them:
Schnittke seems to revel in the sheer beauty of the construction of his chords; ghostly chorales; in the second movement, anarchy takes over (some of the melodic contours are notated as just wavy lines in the score). The finale includes some moments that sounds remarkably familiar but, according to the composer, are not quotations from "Schubert or Mahler". The end is almost excruciatingly beautiful:
Here's a short introductory video from BIS, featuring comments from both soloist and conductor:
... and, as a bonus, here's Vadim Gluzman playing Schnittke's Fourth Violin Concerto with the Finnish Radio Symphony Orchestra under Hannu Lintu, a piece which includes purely visual, mimed cadenzas:
A very special release, caught in BIS' trademark excellent sound.