Discovering Schnittke: Violinist Daniel Hope in fine form
Hope and Botvinov's 2019 performances offer a perfect introduction to Schnittke's chamber music for violin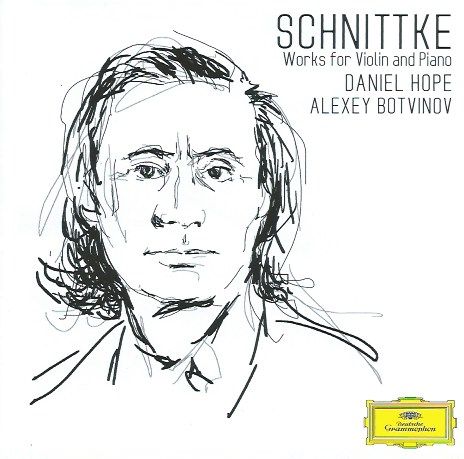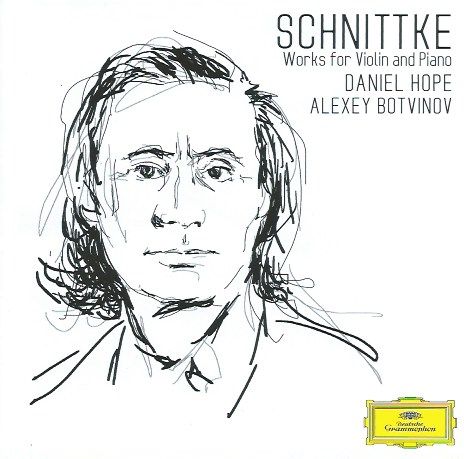 We last met Daniel Hope on Classical Explorer in the wonderfully life-enhancing disc Serenade with the Zurich Chamber Orchestra on Deutsche Grammofon (see the post, Islands of Happiness). Still on The Yellow Label, but with his violinist's hat on, he offers us a selection of music by Russian compsoer Alfred Garrievich Schnittke (1934-98), a chameleon composer whose music moves from the approachable to the knottily gritty. "Polystylism" is the term usually applied to this type of writing.  
Daniel Hope certainly plays with these opposites in his programme: the challenging First Sonata is preceded by a succession of pieces that are far lighter on the ear. It has to be said that Hope has a sort of is able to react perfectly to every aspect of Schnittke's music.
One of Schnittke's best-known pieces, the Suite im alten Stil (Suite in the Old Style) plays with Baroque gesture and counterpoint, all within a sort of antique grace. Listen to this "Ballett," which reminds me at least of Stravinsky's Neo-Classical works:
You can hear in this excerpt the close rapport between Daniel Hope and his excellent piano partner, Alexey Botvinov. Together they give a very "clean" account of the Suite, and while others might have found more Shostakovich-like sarcasm there, I for one remain convenced by their approach.
And who said Schnittke can't be fun?
But when it comes to the heart of the recital, little can prepare us for the First Violin Sonata, a work of great import (and popular in the record catalogues, too!). Taking a grand approach, Hope and Botvinov  deliver a reading of huge generosity of spirit. Contrasts abound here, from the ultra-delicate, high end  of the third movement Largo to the rumba-through-a-washing-maschine finale. Let's hear that last movement:
The final three works are nicely contrasting, including a lachrymose work for solo violin, the late Madrigal in memoriam Oleg Kagan. For me, this is the finest performance on the disc: silence and near-silence both become held-breath events. The positively Mozartean grace of the Gratulationsrondo is as fresh as a daisy; but how fitting that Hope ends  the disc with the unsettling transmogrifications of Schnittke's take on Stille Nacht (Silent Night):
Hope's own booklet note is required reading, not least for his story about how he finally got to meet the elusive Mr. Schnittke himself. And Hope and Botvinov's 2019 performances, aided by a generous acoustic in the Beethovenhaus, Bonn, offer a perfect introduction to Schnittke's chamber music for violin.
Below, I've also included a link to Hope's Nimbus recording of Schnittke's Violin Concerto (coupled with music by Takemitsu and Weill). And of course, this is the second post this week conatining violin music by Schnittke: Francesca Dego's Chandos disc included his solo violin A Paganini.