Pergolesi's beautiful Stabat Mater from Christophe Rousset
Pergolesi's Stabat Mater in F minor is one of the glories of the Baroque period. Fact.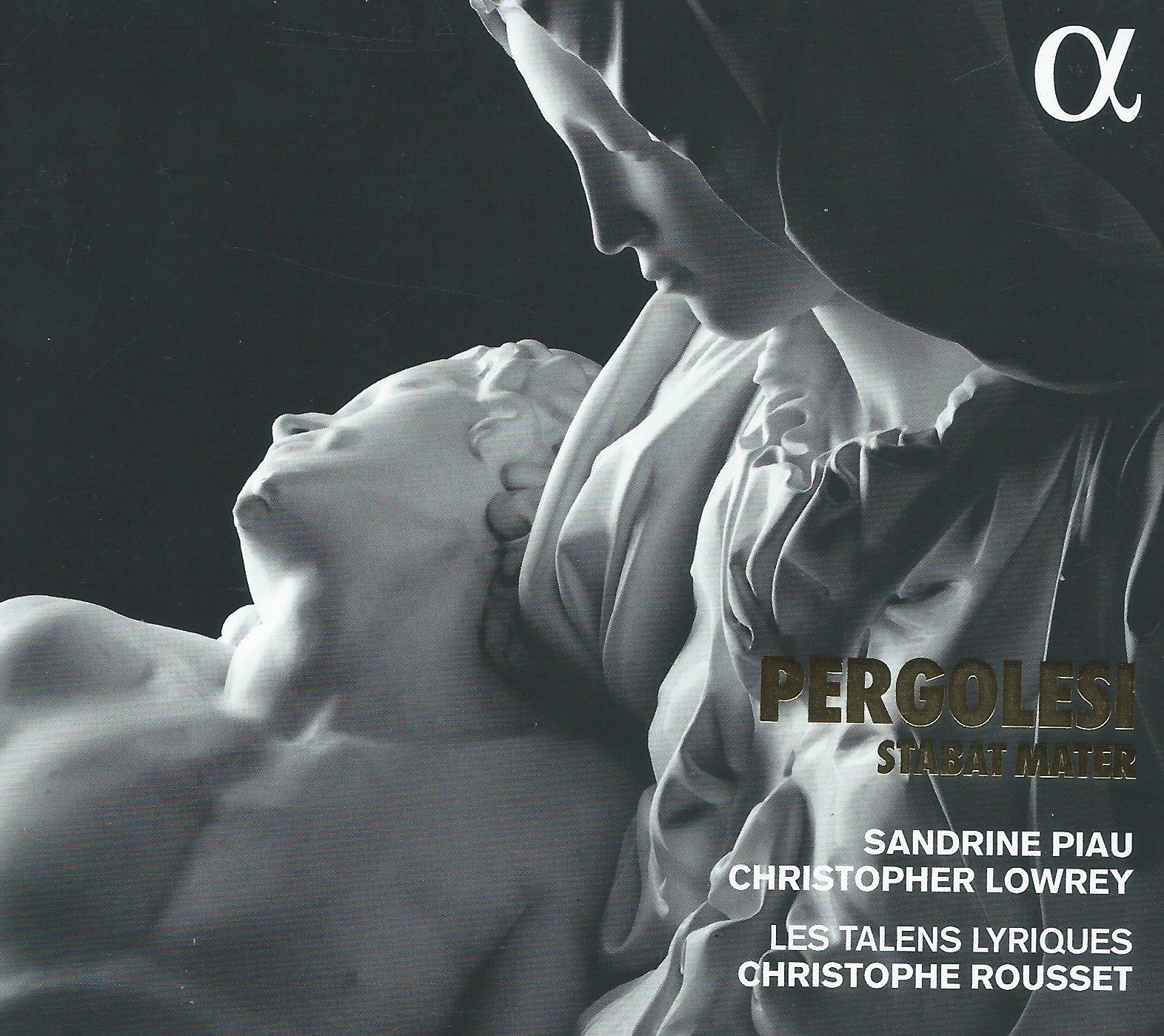 Pergolesi's Stabat Mater in F minor is one of the glories of the scred vocal repertoire. Fact. It's a work Christophe Rousset has been associated with for some time; his previous recording of it was for Decca, with Barbara Bonney and Andreas Scholl as soloists. High-profile names, for sure, and that time coupled with more Pergolesi (two Salve Reginas). Here though, the Stabat Mater shares disc space with other composers from the so-called Neapolitan School, Nicola Porpora (1686-1768) and Leonardo Leo (1694-1744).
Christophe Rousset initially came to these works in order to understand Domenico Scarlatti's keyboard works (when I was chatting to him about this project recently, he rather disarmingly and modestly slid in "as you know, I'm a harpsichord player": as his varied and massively respected discography proves!). Context is all, then, so it fits that Porpora and Leo make appearances. The soloists on the new recording present a mix between the very well-known (the much-recorded soprano Sandrine Piau) and the new (countertenor Christopher Lowrey); together they achieve the most intense, aching beauty.
Nicola Porpora was a singing teacher in Naples, and so taught many casratos (he also taight Haydn while he stayed in Vienna). Porpora may, in fact, be the composer you think you've never heard of but actually have, as a piece by him was included in the movie Farinelli (whose soundtrack was also provided by Rousset and Les Talens Lyriques): Acio's aria, "Alto Giove," from Polifemo of 1735:
Below, you can hear Porpora's Salve Regina in G for soprano and orchestra. The vocal line is complex - lots of ornaments, which Piau makes perfect sense of, but there are  moments of exqsuite tenderness, too (the "Et lesum"). Here's the first movement of the piece:
Rousset is no stranger to Leo, either, rcording a whole disc of his music for Decca (which incidentally also featured Sandrine Piau). But the music there was more sombre. The Beatus vir on the Alpha recording was chosen because of musical similariies to the Pergolesi Stabat Mater; given that Pergolesi's  piece was very famous in Naples at this time, and around Europe generally, Leo almost certainly knew it. But how happy this music is, too! Listen to how the opening has an almost Vivaldi-like lightness:
A disc that is both an education and pure joy, it also clears the way for more exploration: see below for a link to that earlier Leo disc as well as others mentioned today.