New Year's Day 2021 from Vienna with Riccardo Muti
A beacon of light for today's world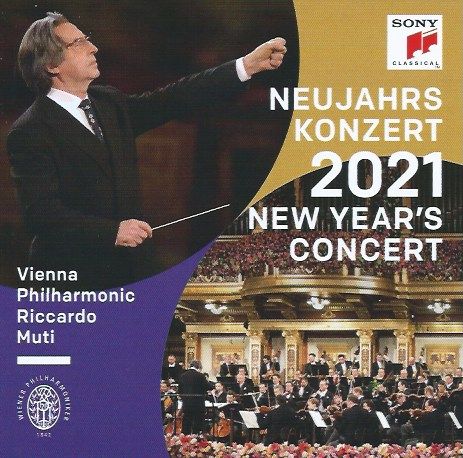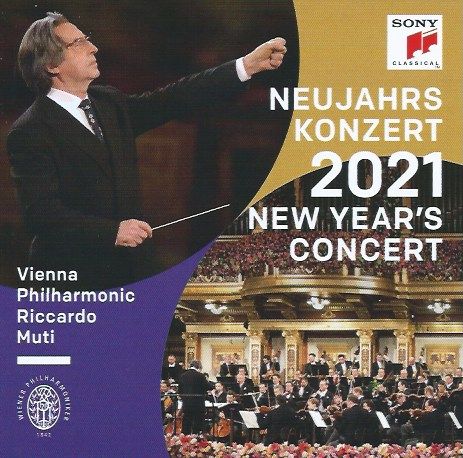 This may have been Riccardo Muti's sixth New Year's Day concert, but it was certainly unique because of circumstance. Even in a pandemic stuation, music should not be abolished, said Maestro Muti in this fascinating press confidence (in which Muti refers to a deserted hotel and how it is like a horror movie); but this concert is a message of "La Speranza" (hope). There's a lovely part of the press conference in which Muti refers to the mixing of nationalities in Europe - Cherubini, Mercadante and the suchlike operating outside of their homelands - a celebration of the internationalism that allows musicians and music to thrive. The orchestra has this music in their blood (like Italians have Verdi).  A quarter-hour film of this is here:
Muti adds an Italian edge to his choices, too (Josef Strauss' Margherita-Polka, Johann Strauss I's Venetianer-Galopp and Johann Strauss II's Schallwellen (echoes of Verdi and Wagner: the title means "Soundwaves" - a little way from Stockhausen's Kurzwellen - "Shortwaves"!).
Most obviously Italianate is the Neue Melodien-Quadrille, Op. 254 by Johann Strauss II where you might recognise themes from Verdi's Ernani, Rigoletto, Il trovatore and La traviata, not to mention Donizetti's Lucia di Lammermoor and La Fille du Régiment plus Bellini's La sonnambula, some rather attractively rhhthmically altered to fit Strauss' rhythms, all completely recontextualised! :
The concert maintains the tradition of mixing the old with  the new, starting with a piece new to the VPO, Suppé's "Fatinitza March" from the third act of Fatinitza:
Muti seems to enjoy the pieces that play out over a larger canvas: the famous Kaiser-Waltz ("Emperor Waltz") comes across as a major narrative piece, Muti decidedly pliable with his rubato, as if telling a story.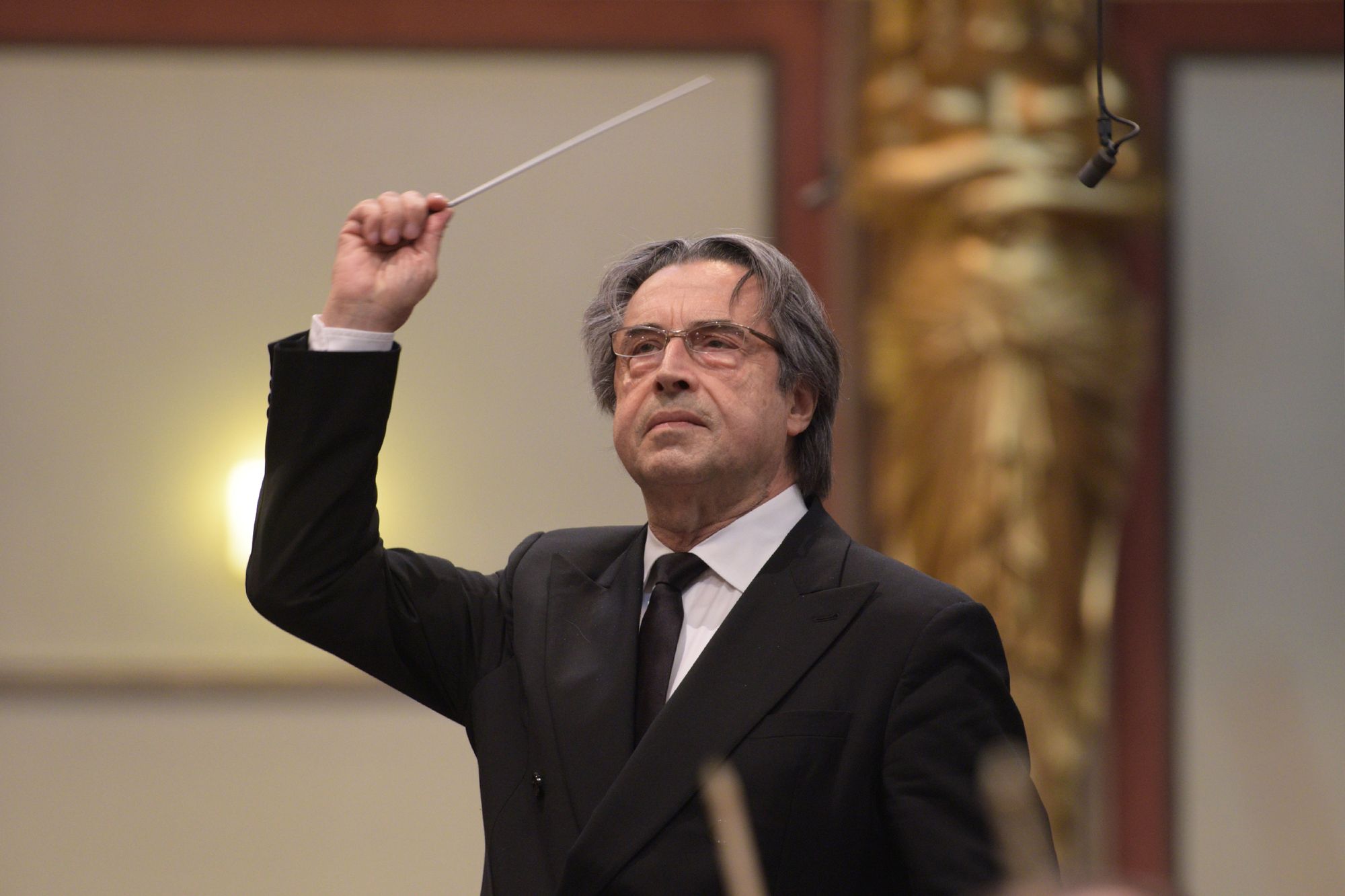 The same could be said of what in English we call "The Blue Danube" (An der schönen blauen Donau, Op. 314), its opening a Nature painting, complete with thunder clouds scudding across the idyllic landscape before the famous waltz itself flowers. Of course, there is no audience to interrupt the famous opening - as is traditional - just as there is no audience to clap along with Johann Strauss I's Radetzky-Marsch. But just listen to this Blue Danube. Here it is, preceded by Muti's speech in English (apart from a final "Grazie": the Waltz itself starts at 3'35):
Similarly, Johann Strauss I's Radetsky Marsch is without the traditional rhythmic applause - "they way it is written" as Muti puts it.
A beacon of light for today's world. Who knows whether there will be a "normal" or a "New Normal" by January 1, 2022; but this concert will go down in the annals of history. Quite right that, along with the two by Carlos Kleiber (1989 and 1992) and those by Abbado (1988, 1991), this sixth by Riccardo Muti (1993, 1997, 2000, 2004, 2018, 2021) sits among the greats.