Mozart Piano Quartets on Chandos
A fine disc, then: state-of-the-art recording quality meets youthful ebullience and emotional exploration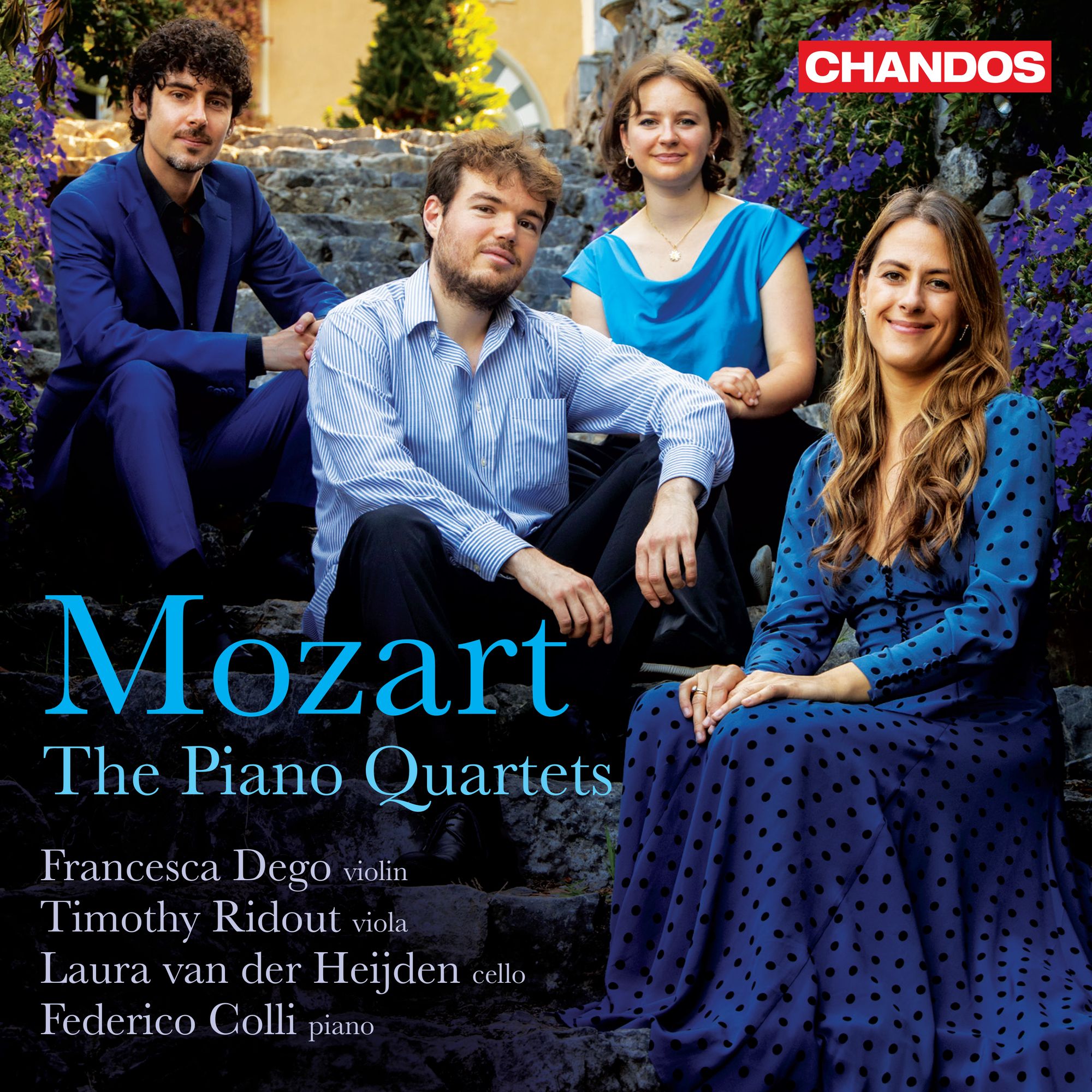 A nice and fresh release this (the disc came out August 11); and fresh performances of some sublime repertoire, too. Mozart's Piano Qiuartets are chamber music gems and here we have four astonishing young players at the top of their games. Violinitst Francesco Dego tops the list of Classical Explorer posts from the personnel: in this post she plays on Paganini's violin; here she is in Mozart Violin Concertos, Volume One, and Volume Two;  while here teh two Francescas (Dego and Lombardi) perform Mozart Violin Sonatas. Plus, over on DG, there is her coupling of Paganini and Wolf-Ferrari. For Federico Colli, we looked at the first volume of Mozart Piano Sonatas (a great disc: don't confuse Federico Colli with Francisco Colli, incidentally!). As far as Timothy Ridout goes, I have him to thank for the memory of an unforgettable Harold en Italie in Strasbourg, conducted by John Nelson in October 2021 (review).
As to the present Chandos disc, the first movement of Mozart's great G-Minor Piano Quartet, K 478, is given in a performance blessed with a bright sense of discovery, Colli's passagework superbly even. There is a good sense of performance practice, too, with tasteful ornamentation added:
The recording (Potton Hall) captures the astringency of the bolder, dynamic statements as much as it does the underlying unrest of the quieter ones. The slow movement, an Andante, is profound indeed. I wonder if this could have flowed just a touch more here - still, the players in the Chandos performance have much grace:
In the finale, it is certainly true that pianist Federico Colli takes some risks as regards rubato, but there is no doubting the baseline musicality of this performance. And what is musical life, after all, without the odd risk?:
Mozart's publisher, Franz Anton Hoffmeister, apparently said the public found the G-Minor Piano Quartet too difficult and would not buy it (quoted in Alfred Eistein's classic Mozart: His Character, His Work) - it is certainly one of the Master' s deeper utterances.
---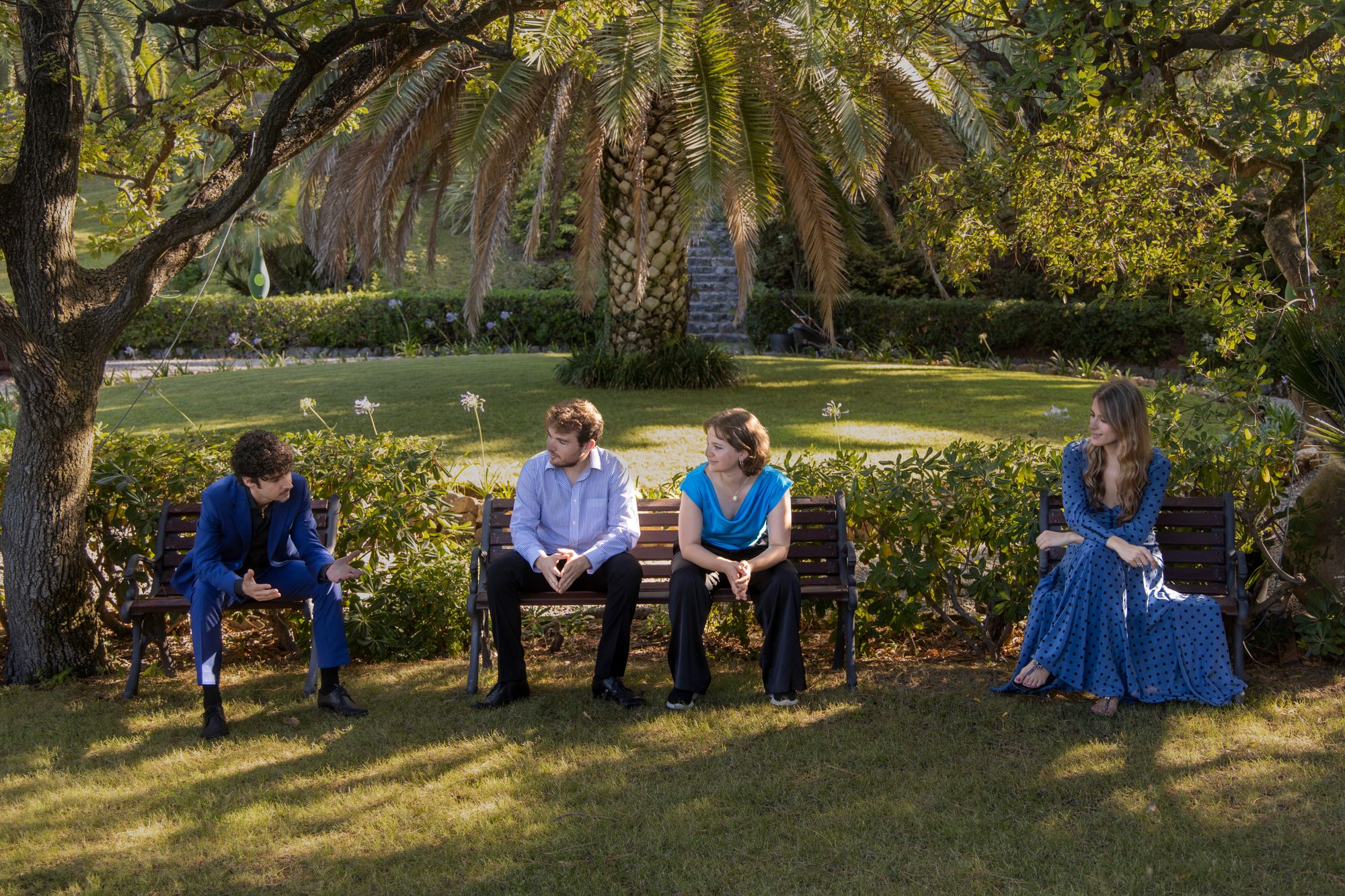 K 478 is twinned, logically enough, with the E flat Quartet, K 493 of the following year, 1786. It was finished just a few weeks after Le nozze di Figaro, and teems with invention. And bonhomie; for all of his superb precision and superb passagework, Colli could occasionally allow that sense of fertility and abundance fly more:
Some of the harmonic shadows could take us to more profound regions than heard here, too. Othe flip side of the coin, I do like the way these players find a joy in the brighter passages, and in Mozart's linear workings: Dego, Ridout and van der Heijden play as if they spend their whole lives in chamber music together. We can certainly appreciate this in the slow movment, arguably the finest performance on the disc. Here the players are unafraid to reveal the modernity of the writing. A psychological modernity, perhaps, as this is one of Mozart's most profound utterances:
The finale seems to carry over a shadow of that musical depth, despite its patina of cheerfulness. This is an incredibly mature performance of this movement:
---
A fine disc, then: state-of-the-art recording quality meets youthful ebullience and emotional exploration. It won't replace more hallowed versions of these pieces; instead it creates a viable modern alternative. As an example of a classic, here's Georg Szell (beter known as a conductor, of course, but here a pianist) with members of the Budapest String Quartet. I use this link as the uploader on YouTube includes all relevant discographical information in their commentary, including first release details.