Francesca Dego plays Paganini and Wolf-Ferrari
A disc to cherish; a fabulously inventive coupling, and performances that glow with the energy of youth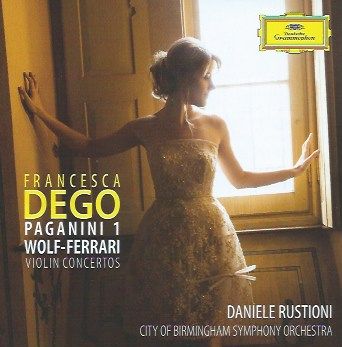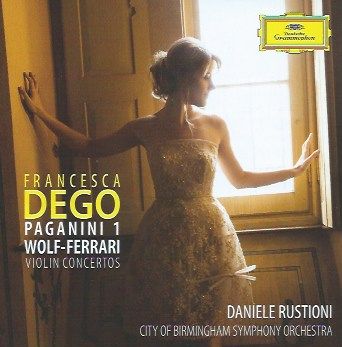 A little while ago, it was fabulous to meet Francesca Dego in regard to her disc on Chandos, recorded on Paganini's "Il Cannone"; it might be nice to follow that up with a review of Dego playing Paganini, a DG disc from a little while back with the City of Birmingham Symphony Orchestra and Daniele Rustioni.
The Paganini is a performance of the greatest strength and integrity. What in other players' hands might seem bombast here makes complete dramatic sense. Paganini's First Violin Concero in D, Op. 6 (heard here with a first movement cadenza by Émile Souret). Dego has all of the technical apparatus, but what impresses perhaps most is her ability in the cantabile lines to deliver them almost as arias.
At over twenty minutes long, the first movement is vast and technically unrelenting; Dego makes it sound all of a piece, with little sense of fragmentation, her cadenza glorious in execution.
Talking of operatic arias, the slow movement is a heart-felt joy, Dego's way with Paganini's Romantic, expressive lines compelling. And it takes a fine conductor indeed (Daniele Rustioni) not to let the orchestra descend into bombast:
The finale is the most famous movement by some way, and Dego hits the right balance between jocularity with the spiccatos and opening out for lyricism when the chance presents itself. And those hailstorms of notes are someting to hear:
For me the choice of coupling is a defining factor in the success of this disc. The Wolf-Ferrari Violin Concerto is hardly mainstream repertoire (many may know it, if at all, through Ulf Hoelscher's cpo recording). But Dego sweeps all aside; she finds the melancholic heart of the opening Fantasia perfectly, music that is instantly appealing (the piece was written in 1944!)::
This is a live recording, and something of the sense of being caught on the wing gives this a very special flavour. Again Rustioni is the perfect partner. Dego's stamina in the performance is remarkable; just as impressive is the variety of colour she finds in the Romanza:
Wolf-Ferrari does include some deliciously acerbic touches in the third movement "Improvviso" as well as some beautfilly singable melodies before this gloriously earthy finale:
A disc to cherish; a fabulously inventive coupling, and performances that glow with the energy of youth.