Legrenzi: Harmonia d'affetti devoti, Op. 3
This is a near-faultless release ... a real jewel in Naxos' catalogue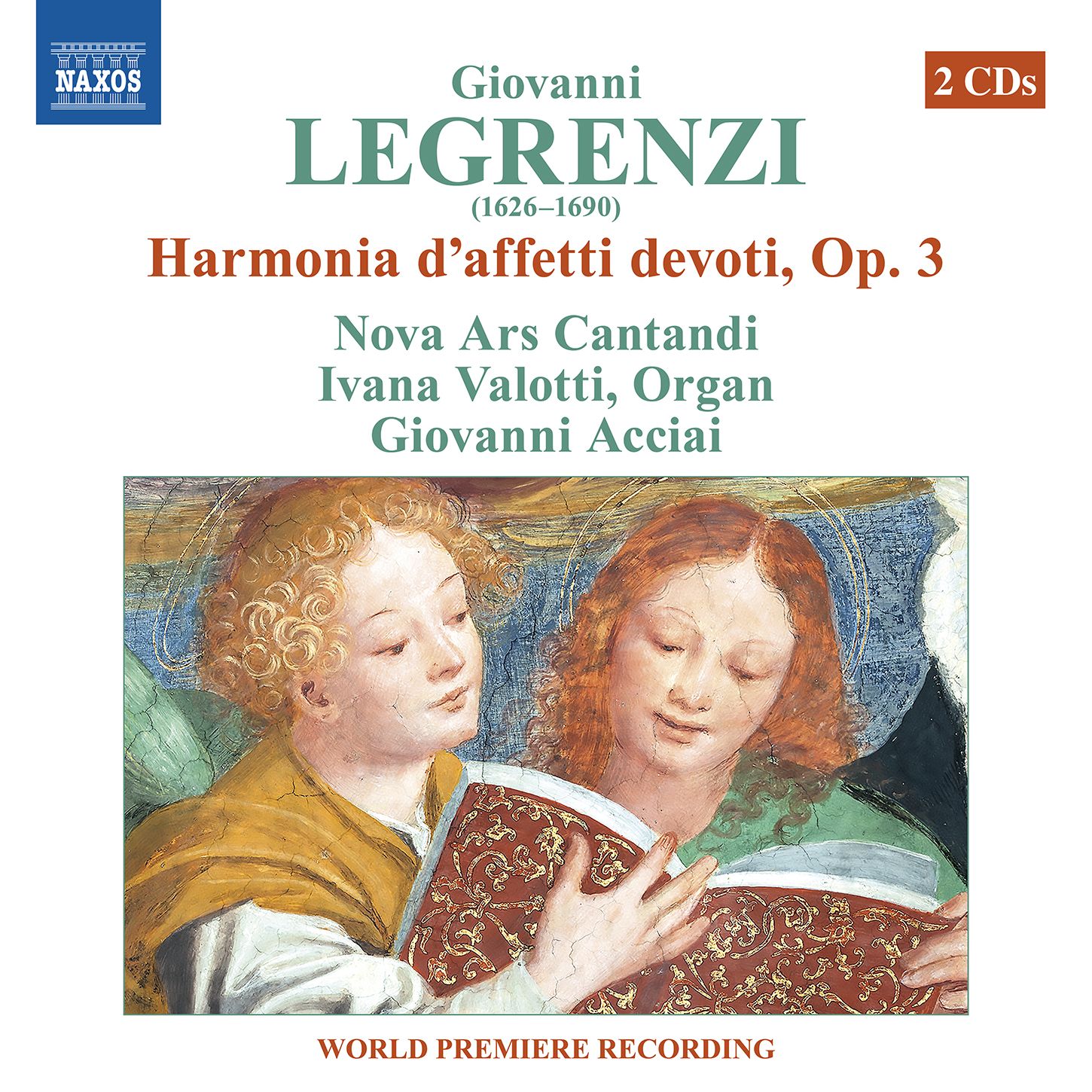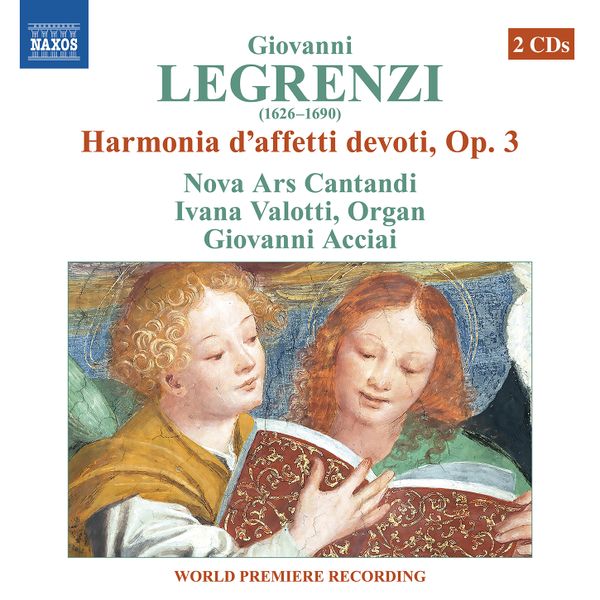 Around this time last year, we looked at Legrenzi's Compiete,  Op. 7. One year later and the same forces offer Legrenzi's Op. 3, his Harmonia d'affetti devoti (published 1655 in Venice by Alessandro Vincenti).
We should remind ourselves that Giovanni Legrenzi (1626-1690) was one of the most gifted and influential composers of his generation, playing a decisive role in the establishment of Baroque style in northern Italy in the latter half of the 17th century. A contemporary of Stradella (here, two ways!), Legrenzi drew deep from the well of Meonteverdi in his Harmonia d'affetti devoti for two, three, and four voices with organ bass, a piece which was intended for liturgical use. And yet the texts are maximally expressive, Legrenzi's melodic gifts at their height, Listen to the linear fluency of the third track, "Occurite celestes". The winding, intertwining vocal lines are an absolute joy, sung by contralto Andrea Arrivabene and tenor Gianluca Ferrarini:
The acoustic is perfect: the Palatine Basilica of Santa Barbara in Mantua. This is the first complete recording of Legrenzi's Op. 3, and it could hardly ask for finer artists, or a finer recording. The piece is dedicated to Alessandro Farnese (1545–1592), Duke of Parma and it is a piece that played a part in the development of the so called concertato style. Texts are original (although the author is uknown).
The variety of emotions Legrenzi invokes is vast. Try now the eternal damnation and redemptive suffering of No. 7, "O Sanctissimum," which featured three of the four soloists (soprano Alessandro Carmigiani, contralto Andrea Arrivabene and bass Marcello Vargetto): :
During his time in Bergamo and Ferrar, Legrenzi might well have afmiliarised himself with folk idions, and we can hear those inthe 'Obscurum non habet' from Quid timetis pastores?, the first track on the second disc, when the music suddenly lightens:
The sheer beauty of L:egrenzu's "Salve Regina" here is almost unfeasible. Listen to how Nova Ars Cantandi approach phrase endings, with teh perfect tapering:
Listening to this twofer straight through is something of an immersve experience: the timescale truly allows one to enter into Legrenzi's highly individual, beautifully sculpted world.
The final "Adoramus te" is, unsurprisingly, a highly interior statement. Listening to the menbers of Nova Ars Cantandi, with their vibrato-free delivery, and Ivana Valotti's fine organ contribution, this is the perfect close:
Texts and translations are not printed in the booklet but are however available here. This is a near-faultless release, with superb booklet notes by the group's director, Giovanni Acciai (who also prepared the dition used in the recording). The only thing missing seems to be details of the organ used ... that should deter absolutely no-one, but I do know a few organinsts who would welcome that information. This is a real jewel in Naxos' catalogue.
Download Booklet for free here: