Stradella, two ways
Two different sides of Stradella here ... Go explore, we implore!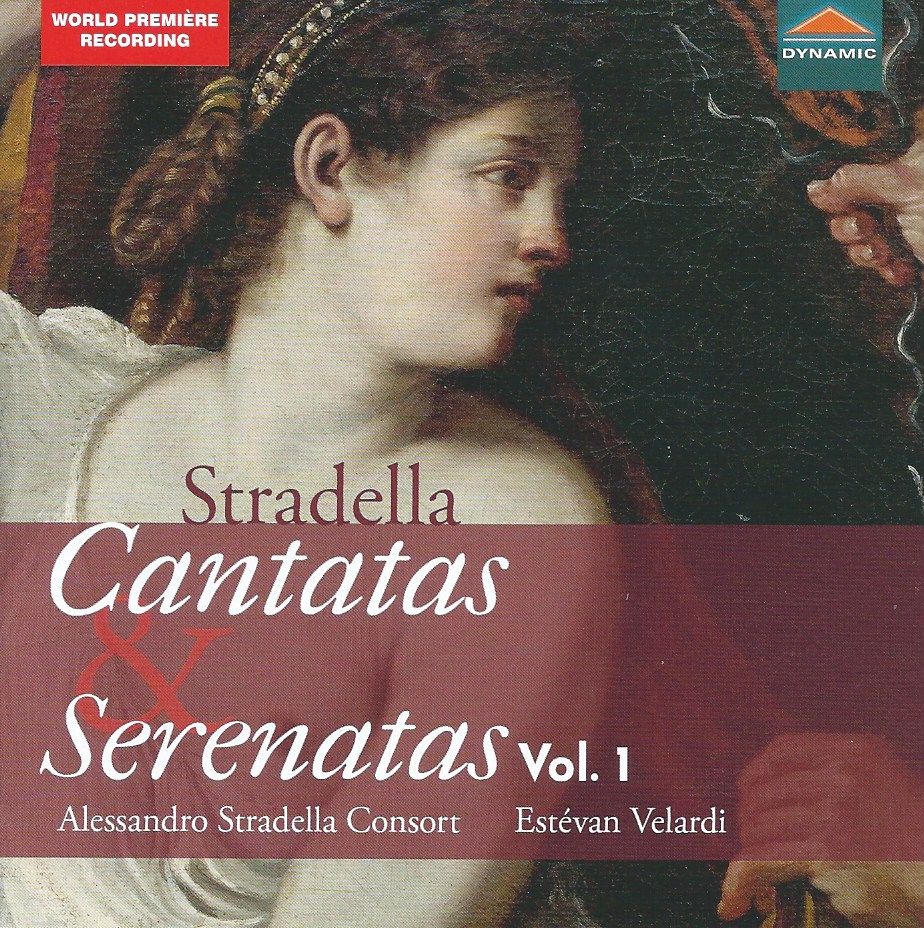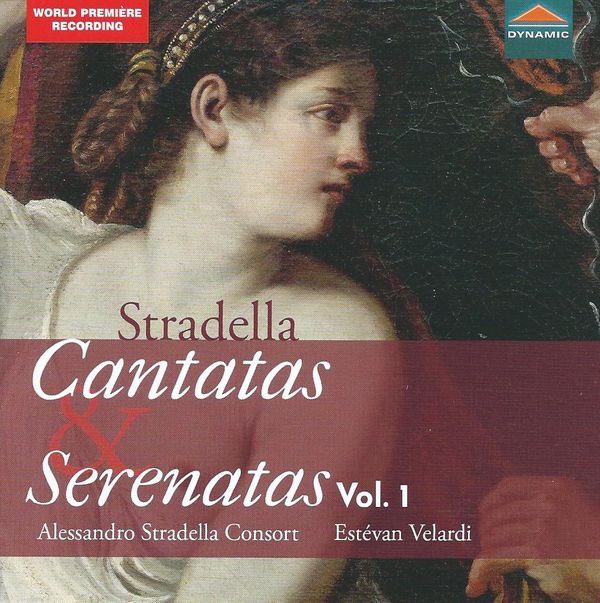 A while ago on Classical Explorer, we explored the pioneering record label Alpha. Amongst he discs we looked at was one of music by Stradella, his San Giovanni Battista (St John the Baptist). With the release on Dynamic of the first in a series of Cantatas and Serenatas, perhaps it's time to take a deeper look, taking the two releases in tandem.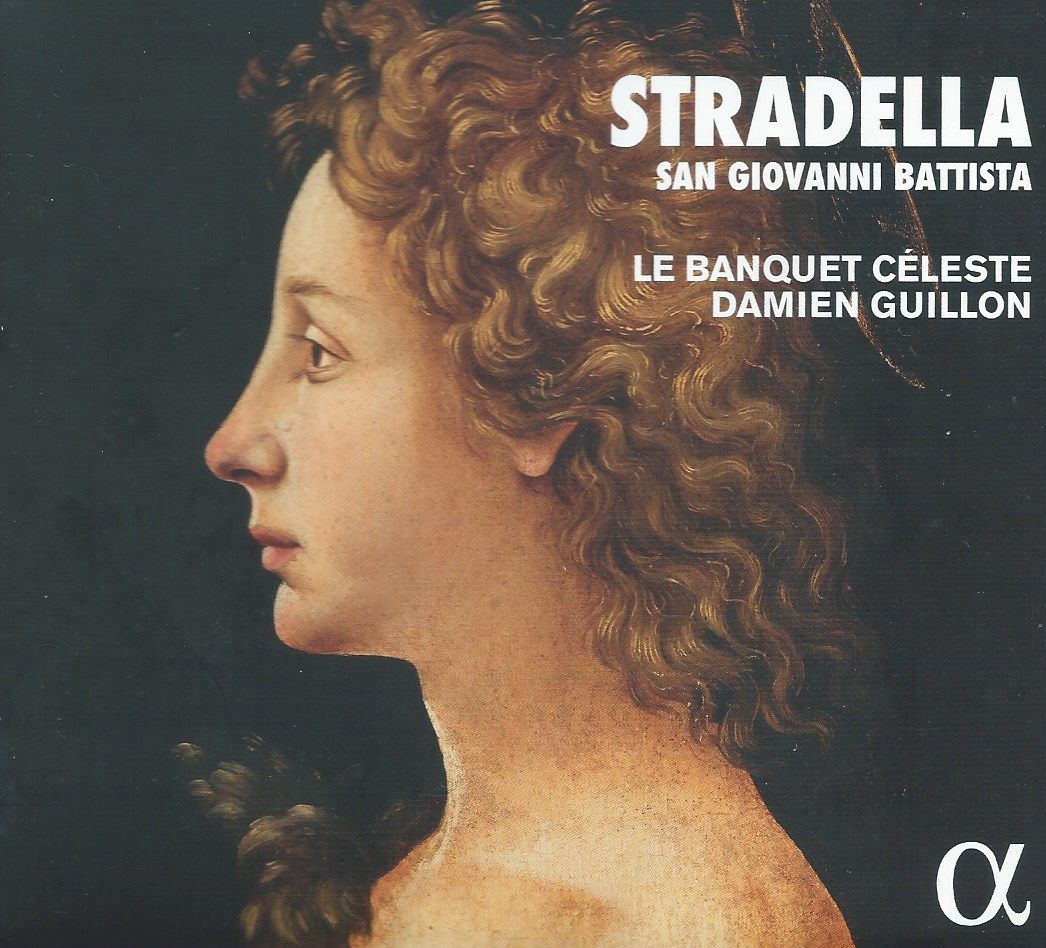 While the date and place of Stradella's birth varies from source to source, his life is the stuff of legend, full of scandal, including stealing from the Roman Cathoic Church (I'm pretty sure that's classified as a "sin") and living a life full of debauchery via his Don Giovanni-like womanising.  Stradella managed to excape death through assassination at least once; he was not so lucky in 1682, when he was stabbed to death.
Luckily for us, he found time to write much music, including at least six operas. Written in Rome in 1685, his oratorio San Giovanni Battista (1675) is a major dramatic work. It's in that adjective "dramatic" that the key lies; there is more than a hint of the opera here. Some of the writing is incredible. Listen to the sheer grit of the instrumental controbution to "Anco in cielo" (In the Heavens, sung by the Counsellor, here Artavazo Sargsyan):
Sitting alongside this is the celestial beauty of Erodiade la Figlia's "Sorde dive" (Uncaring Goddesses, miraculously sung by Alicia Amo as Herodias the Daughter; there's an Erodiade la Madre, Herodias the Mother in the line-up, too):
St John (San Giovanni Battista) himself is sung by counter-tenor Paul-Antoine Benos-Djian. Listen to this beautiful "Quando mia fia che Morte" (When will it be that Death ...") from Part II:
This piece makes the most astonishing starting place for an exploration of Stradella's works. I guarantee you'll be hooked; and performances of Baroque music simply don't come much better than this. Interesting to note how important Stradella was in the development of the Concerto grosso form, too, and how he uses Concertino against Ripieno in his orchestral writing. This is, historucally, a massively significant piece; it is also an unmissable emotional experience, and it is difficult to imagine a sharper-etched account than this by Le Banquet Céleste and Damien Guillon (don't forget, also, their disc Lamento: see this Classical Explorer post).
And so to the new release on Dynamic. There's an added touch of musicological integrity here: the editions used were prepared by Estévan Velardi, who directs the performers, the Alessandro Stradella Consort. These are all World Premiere recordings.
The first, Arsi già d'una flamma is scored for solo voice with "two echoes," and you can hear the echo effects in this recitative, "Sento voce indistina":
... and listen to the ensuing aria, "Tra porpore e brine":
... the soprano soloist Rosita Frisani is superbly elqouent here. We can also notice a decided difference between this and the drama of San Giovanni; what we have here is a "Serenata" and so is more gallant (we can hear that, too, in the exquisite imitations between the violins in this aria).
Frisani is joined by tenor Mario Nuvoli in the serenata Or ch'alla dea notturna. Listen to the vigour of its opening Sinfonia, sprightly and bright in the Alessandro Stradella Consort's recording:
An interesting element of Stradella's writing is that recitatives can be just as affecting as the arias, as in this duet recitative (Mario Novoli's voice is the perfect complement to Frisani's; just listen to how flexible his tenor voice is):
... and listen to his virtuosity in the ensuing aria, with cello biting into the music:
This is the longest of the Serenatas on the disc, and includes this delicious duet:
A true lamento follows, the "cantata" Disperata rimemranza, lascia omai, with Frisani again in top form. Just listen to the way she handles this recitative (remember with Stradella, his recitatives are anything but dry):
... and Stradella turns up the lamentoso heat in this gem of an aria (Frisani again on top form):
The final offering is a "Cantata a 3 fatta per una Serenata" on an anonymous text, possibly (but not probably!) by Apolloni in which the three characters reflect on the trouble and pain Love causes. Velardi has expanded the scoring to include doubling of all strings and the addition of a recorder. Ther three soloists are soprano Anna Chierebetti, tenor Mario Nuvoli and bass Riccardo Ristori. There is a definite change in sound for the instrumental group, as you can hear in the opening Sinfonia:
Nice to have an all-male voice duet here, too, "O' del cielo d'amor," beautifully sung by Nuvoli and Ristori:
Two different sides of Stradella here, then, the more courtly Serenatas and the decidedly operatic San Giovanni Battista. It is good, too, to have our perception os Stradella enhanced by these World Premiere recordings on Dynamic. Go explore, we implore!