Khachaturian Piano Music
Farrugia is a fine advocate for Khachaturian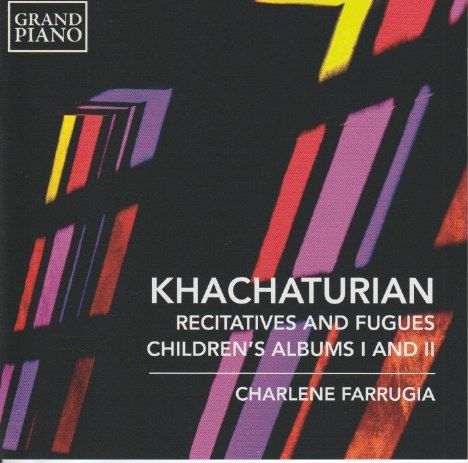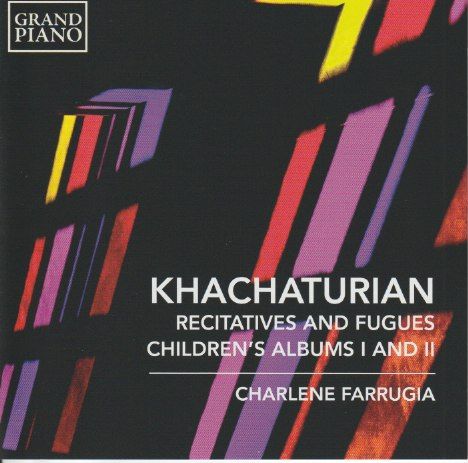 Digging deeper into "one horse" composers is what this site is all about. Khachaturian may be best known, certainly in the UK, for the Adagio from Spartacus (mainly through TV's The Onedin Line), but as the Khachaturian competition in Yerevan, Armenia, has repeatedly proved, there is so much more to discover.
Cue this disc of piano music. If any of Khachaturian's piano music is at all well know, in it the Children's Pieces, and indeed pianist Charlene Farrugia includes some of those. But she also includes seven Recitatives and Fugue, written between 1966 and 1970, more substantial works that together form half an hour of revelation.
Here's a video of Ferrugia introducing the album - nice to see her acknowledging the importance of, and her rapport with, her recording team of Producer Ateş Orga and Engineer Dave Rowell:
Hearing Khachaturian's Second Symphony as part of the latest Conductors' Competition in Armenia was a real ear-opener. Here is a performance of the full symphony by the resident orchestra of that competition, the Armenian State Symphony Orchestra, under Sergey Smbatyan:
No less revelatory is hearing this set of seven Recitatives and Fugues (1928-9/1966-70). Listen to the Recitative II (Moderato) - I've chosen this one as there are some very characteristic Khachaturan harmonic trademanrks just after the one-minute mark:
The 'keening' gestiures of theRecitative IV seem, similarly, to sounds as if they could only have come from Khachaturian's pen, while the Fugue IV is magnificently knotty, yet finds space to melt into a lovely Armenian forest glade before tendrils of fugal rigour once more establish themselves:
Charlene Farrugia is a fine guide through this terrain, perhaps most impressive in the held-breath, whispered opening of Fugue VI:
It is Farrugia herself in her brief note who points out the very special melodic aspect to the Children's Pieces. These make a fine counterpart to Weinberg's Children's Notebooks, which we touched upon previously in this post. Ferrugia is a pianistic chameleon here. Listen to the charm she brings to "Birthday" from Book 1 (1947):
The music is most varied - I wonder if I am alone in hearing Bartók in "Eastern Dance":
Farrugia is a fine advocate for Khachaturian - her performances of the Recitatives and Fugues is particularly memorable.