Cavalli's L'Egisto from Versailles
Cavalli's score is magnificent, and to have it honoured by forces such as this is simply marvellous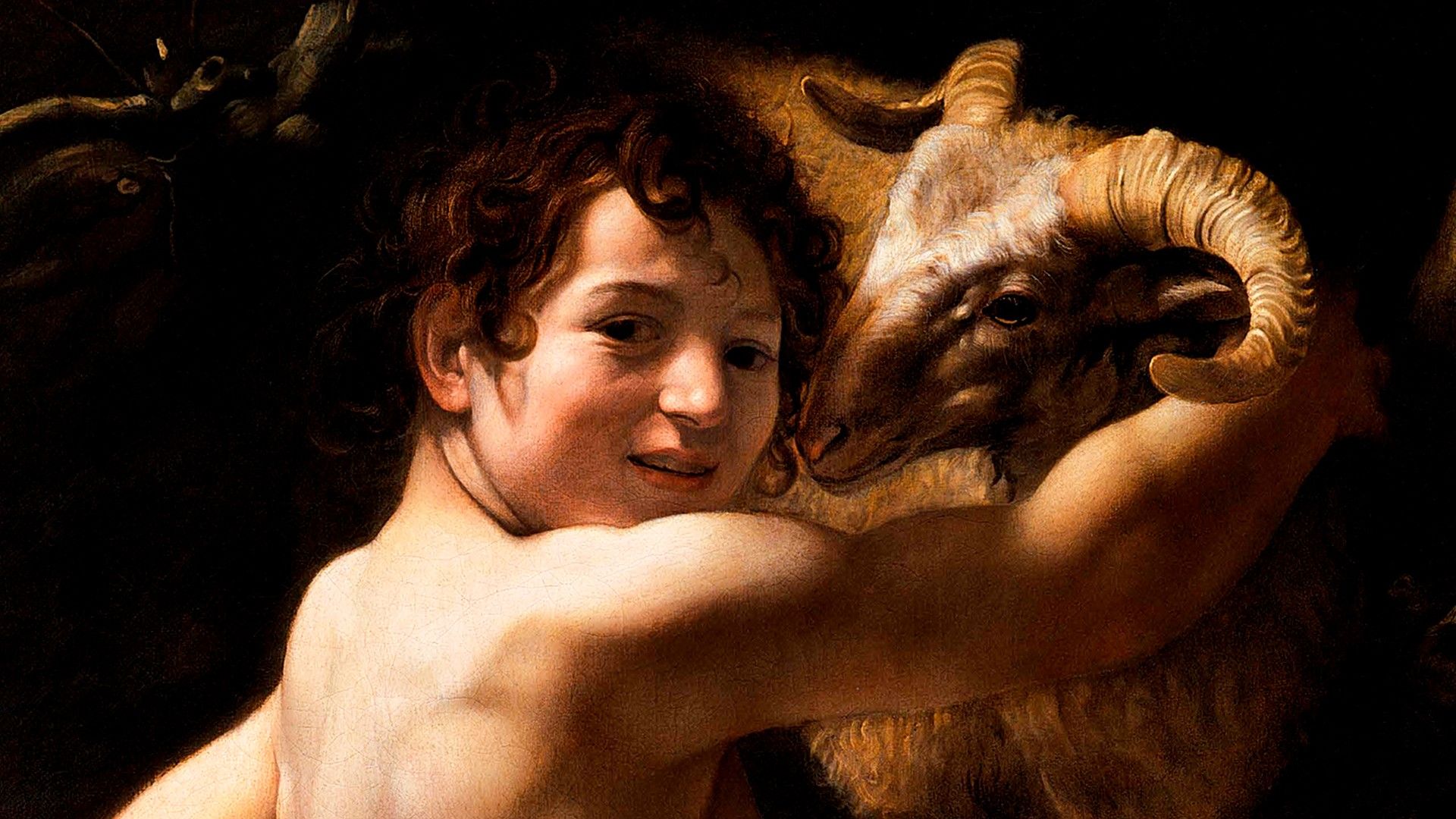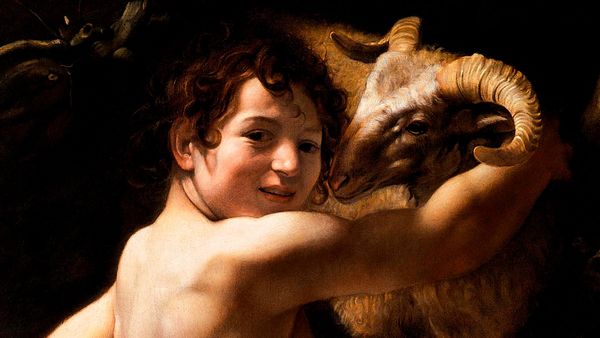 Permiered in 1643 (the year of Monteverdi's death) in Venice at the Teatro San Cassiano, Cavalli's L'Egisto caused something of a stir. It was labeled as a "favola dramtica musicale" (a dramatic fable in music, a Florentine format); "L'Egisto" refers to the titular character, an Arcadian shepherd who is misled by an ambiguous inscription into believing his love is lost. There is more than a hint of Orpheus and Eurydice in this tale of potentially lost love, miscommunications, the first ever mad scene in opera (nad where would we be without those that followed - particularly Donizetti's Lucia?) and a full-on descent into the Underworld.
This was librettist Giovanni Faustini's second collaboration with Cavalli (after La Virtù dei strali d'amore); there were to be ten librettos in all. The setting is the Greek Ionian island of Zakynthhos, then known as Zacynthe; the characters Lidio, Clore, Climene and Egisto are all shepherds.
There is a love foursome here - below is the Wikipedia synopsis, for once laudable in its brevity:
The Egisto of this opera is not the Aegisthus of the Odyssey. This Egisto is a descendant of the sun-god Apollo, and for that reason is treated as an enemy by the goddess Venus. Over a year before the action begins he loved Clori and she returned his love. While spending time together on the seashore on the island of Delos, they were captured by pirates and sold separately into captivity. Climene, a young woman on the island of Zakynthos, was captured roughly at the same time by the same pirates on the very day of her marriage to Lidio. She was sold to the same cruel master as Egisto. A year later, they have managed to escape and Egisto has escorted Climene back to Zakynthos, where the main action takes place. They both set out to find their original lovers. What they do not know is that the pirates brought Clori to Zakynthos, where she fell in love with Lidio. Climene's brother, Ipparco, also fell in love with her.
The division into acts reflects the passage of the day from dawn through night to dawn again, to parallel Egisto's heritage as a descendant of the Sun.
Time: Legendary; Place: The island of Zakynthos
Act 1
Set during the morning of the day after Egisto and Climene have landed on the island, the situation of the two mis-matched couples is established. Lidio and Clori are lovers while Egisto and Climene are friends.
Act 2
In the afternoon, Egisto and Climene are trying to get back to their former lovers, only to be rejected by them.
Act 3
When the night falls, we see the machinations of the gods behind the sufferings of the characters on earth. Lidio is captured by Ipparco, and Egisto goes mad. The story is however brought to a happy conclusion.
---
Vincent Dunestre's performance is now the standard recording of L'Egisto.  Here's a taster:
The band, Le Poème Harmonique, is the epitome of style and taste.
Tenor / Haute-contre David Tricou is simply fantastic as Notte; sopeano Eugénie Lefebvre is feather-light as Aurora (Dawn),  the  instrumentalists bright and light for her, in contrast to the darker tones for Notte. Dance-like rhythms are superbly sprung, but the real point here - and everywhere in the opera - is the performers' quicksilver, chameleon reactions the drama. The group Le Poème Harmonique lets the attention falter not one second in an opera full or accompanied recitative and arioso.
Zachary Wilder and Sophie Junker are superbly cast as Lidio and Clori respectively; their duet in the first act (scene 2) is beautiful, perfectly paced and with a lovely cadential arrival to close, their final act scene (Act 3 sene 3). Ambroisine Bré has impressed on multiple occasions (Lully's Psyché and Acis et Galatée, plus Monteverdi's Il ritorno d'Ulisse in patria), and as Climene here is superbly dramatic - try her duet with Marc Mouillon's Egisto in act 1. Mouillon himself is super - his opening to the dark second act ("D'Hipparco e di Climene ospiti miei") is a thing of beauty.
It is a  pity there is no video of Bré's "Piangete occhi dolenti" from the second act; but there is a performance with Le Poème Harmonique and Dunestre, with Adèle Charvet to give you more than an idea of the music, and of the sound of the instrumentalists on this recording:
The name of Romain Bockler is new to me, but Hipparco's aria "Or che del ciel me ne stallate piaggie" is beautiful - there are elements of a ground here (think Dido's Lament) in Egisto's own lament -  brought on by Clori's indifference.
Some singers make one wish their roles were bigger - one such is tenor Nicholas Scott as Dema, whose "Ten' pentiraie" opens the second disc (it's about half way through the second act).
In terms of operatic history, the idea of the heroine's mad scene (which most famously blossomed, perhaps, in Donizetti's Lucia di Lammermoor) was born here. In the third and final act, it is Egisto who 'goes mad' in the astonishing 'Celesti fulmini' - it is a remarkable moment, and Mauillon is simply brilliant in projecting Baroque-anchored discombobulation.
Dumestre allows Cavalli's L'Egisto to truly shine as it deserves; this World Premiere recording not only works as a musicological asset but is a vital link in the chain that surely will lead to a re-evaluation of Cavalli's worth. The score is magnificent, and to have it honoured by forces such as this is simply marvellous
---
If L'Egisto was known at all prior to this, it was through Raymond Leppard's edition. You can see the first link to an upload of this below, and if you follow this link to YouTube, it will give you access to all 15 videos. The cast includes Della Jones, James Bowman, Delia Wallis, and Neil Rosenshein, and Patricia O'Neal. But to hear the score in cleaned-up form in a historiaclly-informed performance with a cast without a single weak link, head over to Versailles ...
Previously, Cavalli's "Sinfonia della Notte" from L'Egisto turned up on Sonya Yoncheva's disc Rebirth, which we covered here;  Naxos' Cavalli arias disc is well worth hearing for repertoire purposes  (and includes two excerpts from L'Egisto) but the performance standard, and muscological expertise, is significantly below that of this Versailles disc. A disc entitled Sospiri d'amore by La Venexiana would however make another fine supplement (and the performanes are closer in standard to that of Dumestre) - if you want to dip your toe into Cavalli's waters, this last would be a good place to start.