Bridge and Elgar Cello Concertos
A glorious disc - one of the gems of Naxos' extensive catalogue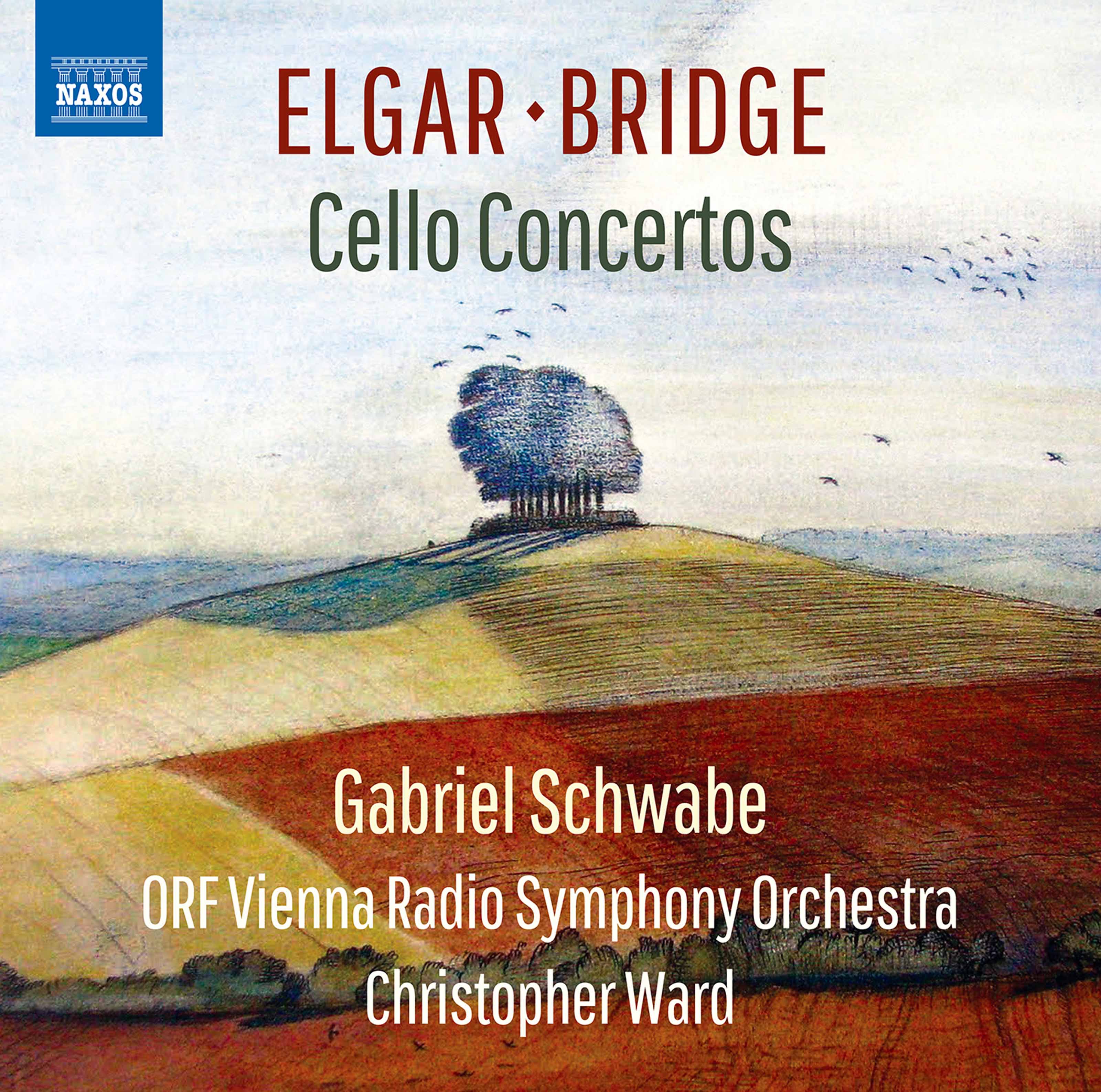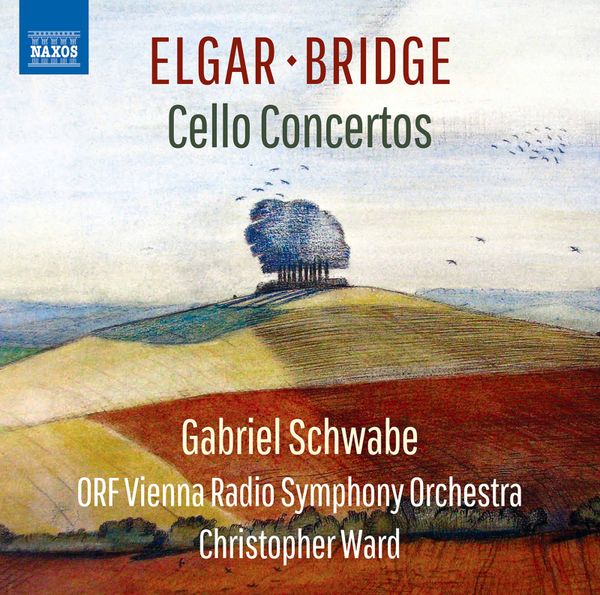 Two great masterpieces for the cello here, one significantly better known than the other. We have yet to consider the Elgar Cello Concerto on Classical Explorer, but I included this because of the interest of the Bridge Oration; a later post will concentrate more fully on the Elgar with another performance.
Both concertos, though, exist in the shadow of the First World War. Bridge's "Concerto elegaico," actually titled Oration (1930), in contrast to Elgar's 1919 concerto, has remained somewhat in the shadows. A pacifist by nature, Bridge's piece is a funerary oration, and address that carries a huge emotional hit. Thsi recording, released on November 26, is massively poignant. Listen to the sheer weight of desolation in its opening gestures, and of the cello's song thereafter, shatteringly played by Gabriel Schwabe:
Instructive to listen to the clear rappoert between Schwabe and Ward. Although still young, Schwabe has recorded a number of successful discs for Naxos; Ward is Generalmusikdirektot at Theater Aachen and has the World Premiere of Jörg Widmann's opera Babylon at Berlin's Staatsoper unter den Linden under his belt.  
While the third section is marked "Allegro giocoso," and indeed it begins with a sprightly figure echoed by bassoon rising to the most remarkable, onwardly-tramping climax, this passage ends with surely some of the most expressive music Bridge ever penned:
The piece is astonishing in the way hope keeps on rising, but rarely makes it fully into the open as if quashed by previous historical events:
The Epilogue of Bridge's Oration is another  of Bridge's finest moments. Listen to the gossamer web of strings  in this Andante tranquillo, against which the cello laments (Schwabe is remarkable here; his instunctual phrasing is perfect):
The Elgar needs far less introduction, and of course here any recording has to contend with the historical weight of Jacqueline Du Pré and Barbirolli. Schwabe and Ward offer a lean performance, expressive at every turn, impassioned.
The move between tempos and sections is a defning factor in this performance's success: Schwabe and Ward have such a fine greasp of Elgar's structure that it all feels rightly organic, but simultaneously they manages to capture the freshness of th emusic. Listen to the warp and weft of the second movement:
True, there could be a little more depth to the recording, something which becomes an issue only in the earlier stages of the finale, but this remains a fine performance, and the perfect disc partner to the Bridge. There is some delciously light playing in this finale that more than makes up for any qualms about the recording.
Here's an extended preview of the disc from Naxos which includes some fascinating interviews:
The myth that English music should only be performed by English performers has by now been well and truly blasted out of the water: think back to Classical Explorer's post on Garanca and Barenboim's Elgar. The ORF Vienna Radio Symphony Orchestra is on superb form throughout.
A glorious disc - one of the gems of Naxos' extensive catalogue.
More Elgar on Classical Explorer:
Sea Pictures and Falstaff: Elīna Garanča and Daniel Barenboim with the Staatskapelle Berlin (Decca);
Where Corals Lie: A Journey through Elgar's Songs: Julia Sitkovetsky and Christopher Glynn on Chandos;
Elgar Partsongs from Bavaria: Bavarian Radio Choir under Howard Arman (BR Klassik).