Vintage Verdi at Covent Garden: Don Carlo on DVD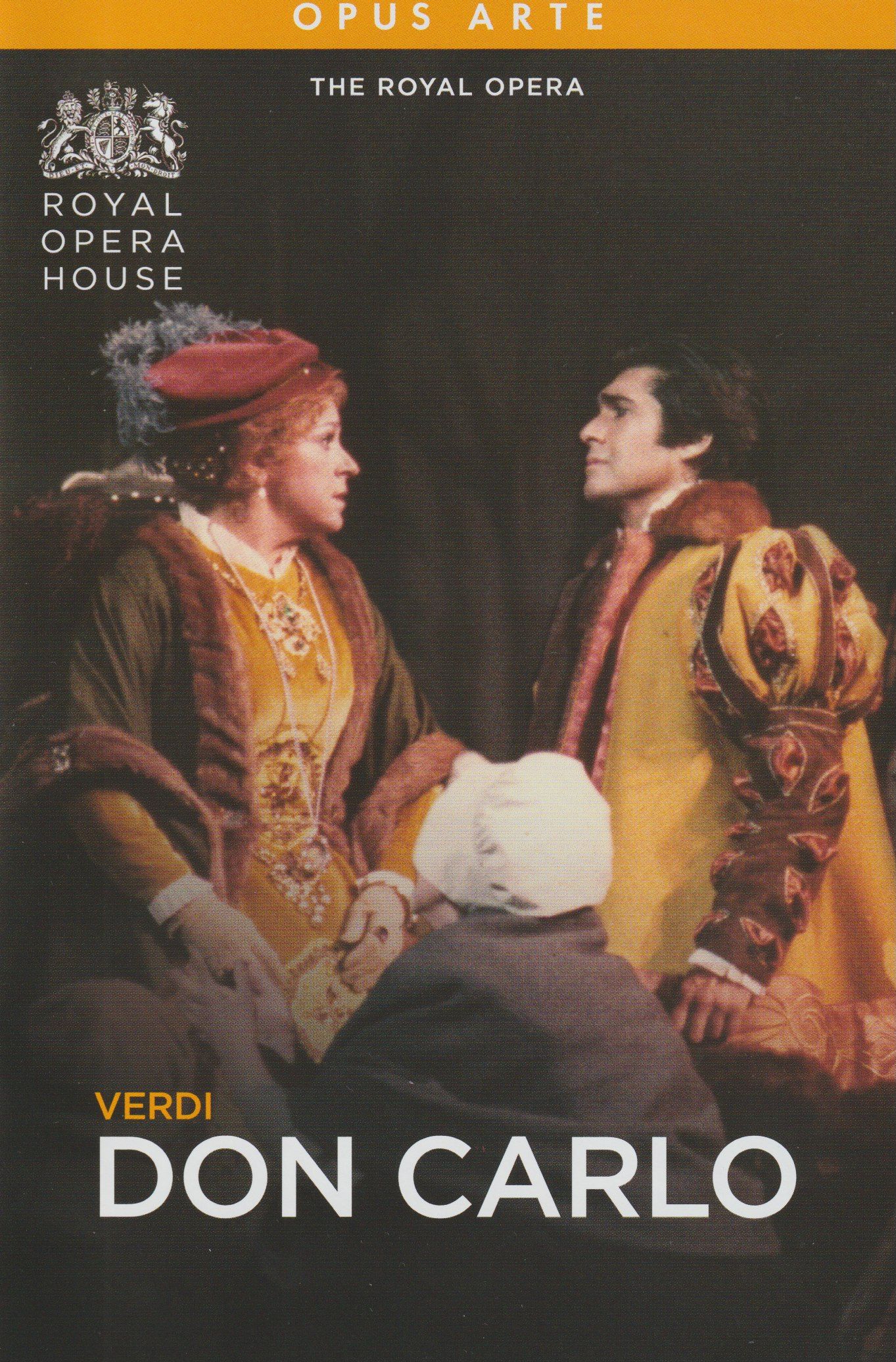 This is the famous Visconti production of Verdi's Don Carlo, performed in its Itlaian five-act version (so including the first act set in  the forest of Fontainebleu that sets up the love between Carlo and Queen Elisabetta). Thsi is a four act version, ane Abbado famously recorded teh five-act French version, with Domingo in the title role.
Visconti's production is traditional when it comes to sixteenth-century inspired costumes, and pretty much when it comes to sets and scenery, too. It allows us to escape to this remarkable place of royalty, where excesses of lucury mean nothing in relation to affairs ofthe heart.
Personally, I consider Don Carlo to be Verdi's masterpiece, depite the claims of Otello perhaps for the crown (here,  one of our first posts, and also  here, a review of teh Muti DVD/Bluray and also the most recent Covent Garden production). Recently, we presented a review of Otello from the Royal Opera House. Even mroe recently, a concert porduction of Attila at Covent Garden made all those present prick up their ears and bookmark galley-years Verdi for further listening. And don't forget out review of Netrebko's Trovatore at the Arena di Verona.
Many more operas await our attention of course but it is Don Carlo that shines above all. The scale of the piece is vast, and its set pieces (such as the "Auto da fè" scene). Here's a rather nice and concise synopsis of the five-act version from the Met website.
Verdi's opera was first performed at Paris on March 11, 1867. The libretto is by Du Locle and Méry, adapted from Schiller's play. The revised, four act version, was first performed in Milan in 1884. In this piece, Verdi offers overtly political elements; only one other opera by him exceeds the politics included, and that's Simon Boccanegra. We are in teh Spanish court in teh early years of the reign of Philip II (1527-98); the historical Elisabetta  di Valois (1545-68) was the third of his four wives; even Eboli has her roots in a real person (1540-92); Rodrogo (Marquis of Posa) was an invention of Schiller's though.
One of Verdi's Verdi's achievement is how he uses "remembrance motifs" so effectively. In this opera there is one of the finest examples, the so-called "friendship duet" between Carlo and Rodrigo. Let's have a Soundcloud link for a change: Vinson Cole and William Stone at Seattle Opera in 1983, conductor Thomas Fulton:
When, later, Carlo asks who will challenge him, it is his friend Rodgrigo who sets forward. His reaction is that of fright and utter surprise, and at this rpecise moment Verdi has the woodwind play the friendship duet in remembrance of those previous times. It is arguably the most pognant moment of the entire vast edifice that is Don Carlo. Let's mix it up a bit and hear this moment in the French version under Abbado - not the famous DG recording, though, but here from a performance preserved on the Opera d'Oro label:
Back to London and Covent Garden, though, where Ilieana Cortubas takes on Elisabetta, a heavy role for her but one she excels in. Luis Lima is a strong Don Carlo, with Giorgio Zancanaro a strong Rodrigo. But ....
The finest moment comes Robert Lloyd, as Philip II, in one of the greatest bass arias in the repertorie: Philip II's "Ella giammai m'amò"; he is gripping in his heartbreak (the aria title and first line means "She never loved me":
The aria makes so much more inpact in context, because of Haitink's conducting. He is characteristically non-sensationalist, so the music grows slowly in intensity over its 200 + minutes. The big choral scenes certainly make their impact, but it seems, in Haitink's hands, to be the interpersonal issues that are the most important.
Here, then, is the entire opera, with video (albeit with Spanish subtitles); links to the DVD purchase are below. While the video quality might not be the highest, that is most certainly not enough to take away a wholehearted recommendation. Haitink and his cast allow us to experience Don Carlo as the masterpiece it undeniably is.
Don Carlo (Haitink, DVD)