Tiranno: Kate Lindsey at her majestic best
Just. Don't. Miss. This. One.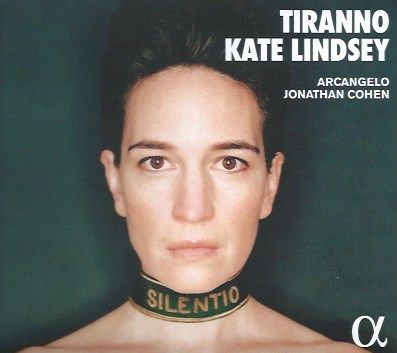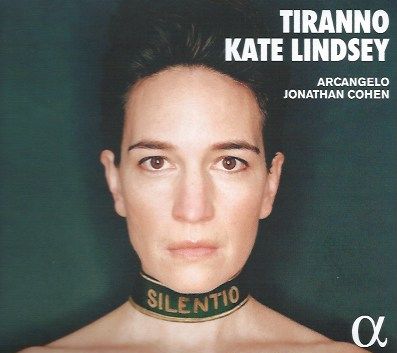 This is mezzo-soprano Kate Lindsey's third album on the Alpha label (links for all below) and, arguably, her greatest so far. There are a number of links between the new Tiranno and the previous release Arianna: both feature the amazing Arcangelo and Jonathan Cohen; both include music by Scarlatti père (Alessandro) and Handel.
But there is a laser-like focus here that makes Tiranno far more than just another album. The catalyst was the events of 2020 in Lindsey's home country, the United States of America, and on the disc, tyranny comes under the spotlight via the Emperor Nero in a gripping sequence of Baroque music, from the familiar (Monetverdi Poppea) to two premiere recordings: La Poppea by Bartolomeo Monari (1662-1697) and La morte di Nerone (Alessandro Scarlatti).
At the time of recording, much was afoot: George Floyd's killing, the riots in Belarus, the pandemic, the US elections. As it felt that the world was erupting, Lindsey got inspired, building the programme on grief (on many levels) and the unequal divisions of power. Why do some people have all the power? And what do they do with it? This interrogation into the nature of power itself is a vital strand in this disc. Power can be addictive, and history repeats itself over generations. But there was an interesting difference to this album as a result of CoVID, too: it offered a cathartic space - a unique bubble if you will -  in which to explore this.
Nero became the starting point: the idea was expanded to include people around him. One of the cantatas is based on Agrippina, Nero's mother, when she is facing death (Handel's remarkable Agrippina condotta a morire, HWV 110); still another is Poppea: Monari's "Scorrea con piè superbo" from La Poppea and ,of course, Monteverdi's L'incoronazione di Poppea (which last Lindsey is due to sing in Vienna around the time of this post in a production conducted by Pablo Heras-Casado, singing Nerone against Slavka Zámečníková's Poppea).
Lindsey's disc also examines how the female mind engages with male patriarchal aspects of tyranny often portrayed in opera. even Agrippina can't vanquish it in teh physical world, but in teh Handel cantata she gains psychological power: you kill me, I will haunt you, I will vanquish even beyond death, is what she is saying.
The disc actually begins with a remarkable statement that opens Alessandro Scarlattii's Il Nerone (1698?): "Io son Neron" sings Lindsey, beautifully proclaiming Nero's egomania: "Io son Neron, imperator del mondo" (I am Nero. Commander of the World"):
The variety here is remarkable. Just listen to the astonishingly blanched tone Lindsey finds for "Addio Roma" from L'incoronazione di Poppea is remarkable, Monteverdi's bare textures speaking volumes:
As we said, there are two World Premieres here (Scarlatti's Abandonnato e solo and the Monari). Lindsay wanted to inreoduce something new, and personally I find the Benedetto Monrai revelatory, particularly the power of the final arietta,  'Belezza mortale' :
One aspect of this recording that is viscerally impressive is the power of the recitatives. So often presented as mere lead-ins to the meat and two veg of the aria, Lindsey and Cohen bring power, melting lyricism and everything in between to them. Just as well: three out of five pieces here end with a recitative!. Listen to how this works so well via the penultimate movement of Handel's Agrippina condotta a morire, the aria 'Si lacerate' (Lindsey is so involved here it feels like a live performance) and then the final recitative, 'Ecco a morte già corro':
Lindsey is joined by tenor Andrew Staples and soprano Nardus Williams at various points. Staples and Lindsey are mesmeric in "Or che Seneca" from Monteverdi's Poppea:
... while soprano Nardus Williams's voice intertwines with Lindsey's unfogettably in the heart-stopping 'Pur ti miro' from Poppea:
The final World Premiere is Alessandro Scarlatti's La morte di Nerone. It begins with aother of those astonishig recitative, this time with the ice-cold frisson of 'Abbandonato e solo':
This is a remarkable, unforgettable album from one of our finest singers - sung straight from the heart and performed in partnership with one of the finest period ensembles, Arcangelo. James Halliday's notes are exemplary, bursting with information.
Just. Don't. Miss. This. One.