The Ivors 2023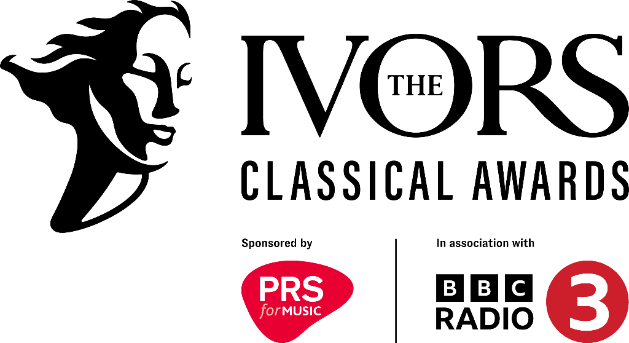 A glittering event at the British Film Institute (BFI) on the Southbank: The Ivors, 2023, with the great and the good of the music industry in attendance. This is the renamed Ivor Novello Awards, given by the Ivors Academy. The PRS is a partner (the Performing Rights Society), and the event was also supported by BBC Radio 3.
The Ivors are statements of peer recognition - 28 judges were involved, including composers Howard Skempton, Michael Zev Gordon, Lawrence Crane, Ninfea Crutwell-Reade and Sadie Harrison, conductors Owain Park (also a composer) and conductor Stephanie Childress, plus performers such as ground-breaking cellist Abel Selaocoe.
Here are the results, with my annotations:
1. BEST CHAMBER ENSEMBLE COMPOSITION
NÖVÉNYEK composed by Thomas Adès
for mezzo-soprano and piano sextet
published in the UK by Faber Music Ltd
The other nominations were: Jasper Donnett's Disco! Disco! Good! Good? (Riot Ensemble under Aaron Holloway-Nahum at Duke's Hall, Royal Academy fo Music, on March 22, 2023), Even sweetness can scratch the throat by Hannah Kendall (Manson Ensemble, Duke's Hall, Royal Academy, March 17, 2023). SStaggered Nocturne by Luke Bedford (performed Colin Currie with the Philharmonia under Michael Francis, November 24, 2022) and William Marsey's Why Do You Grieve (Science Museum, May 17, 2022, Ozero Ensele under Oliver Zeffman).
Of the excerpts played, Dunnett's piece was a beautiful modern carillon, but maybe it was the held-breath stillness of Marsey's Why Do You Grieve that holds greatest interest for me. The Science Museum performance is below:
---
2. BEST CHORAL COMPOSITION
SOL composed by Ben Nobuto for SATB vocal ensemble
Only three nominations here: SOL, Landscape by Naomi Pinnock and Kishatos by Omri Kochavi.
Here's SOL, performed by the National Youth Choir Fellowship Ensemble conducted by Ben Parry:
... and here's Kochavi's Kishtatos, with the BBC Singers under Owain Park:
---
3. BEST COMMUNITY AND PARTICIPATION COMPOSITION in association with ABRSM
SWARM FANFARES composed by Dobrinka Tabakovafor youth orchestra published in the UK by Valonius Press-Schott Music Limited
Dobrinka Tabakova's name seems everywhere these days. And while I haven't warmed to everything in her output, Swarm Fanfares is a major piece, written for "youth orchestra" - the Hallé Youth Orchestra - it was performed by theme under Delyanna Lazarova at Manchester's Bridgewater Hall in March 2023.
Other nominations were Matthew Herbert's Estuary Sound Ark, Harry Castle's Heroes, Toby Young's It Takes a City and Ned Bigham's Together and Apart.
Here's a snippet of a the performance of It Takes a City - the full concert is available at this link for purchase:
---
4. BEST LARGE ENSEMBLE COMPOSITION
SHOUTING FOREVER INTO THE RECEIVER composed by Hannah Kendall
for 17 players published in the UK by G Ricordi, Universal Music Publishing
This was a fabulous choice - although the sheer exuberance of Alex Paxton's Ilolli-pop seemed irresistible. Other nominations were Athanasta Kontou's Antigone: Pure in her Crime; Bushra El-Turk's Ka and Angela Elizabeth Slater's Through the Fading Hour.
This was really hotly contested, as you can hear below.
Here's a performance of the Kendall from the Donaueschinger Musiktage:
.. and feast your ears also on the Paxton:
.. while Angela Elizabeth Slater's Through the Fading Hour is full of sonic ingenuity and not a little grit. It's actually a Concerto for Viola and Ensemble that lasts some 12 minutes. The soloist here is Richard Waters; the London Philharmonic Soloists is conducted by Brett Dean:
---
5. BEST ORCHESTRAL COMPOSITION
CELLO CONCERTO composed by Brett Dean for symphony orchestra and solo cello published in the UK by Boosey & Hawkes Music Publishers Ltd
Brett Dean conducted the last example, and here he is himself (and indeed, at the ceremony, there he was himself). His 2018 Cello Concerto is indeed a major addition to the cello's already full repertoire, gripping at every juncture with a surefire sense of narrative. Written for Alban Gerhardt, it is performed below by its dedicatee with the Swedish Radio Symphony orchestra under Daniel Harding:
The other nominees were Archora by Anna Thorvaldsdottir, Elliptics by Emily Howard, another piece by Brett Dean (In this Brief Moment) and Simon Knighton's Sound Sculpture No. 7.
Just listen to the positively chthonic basis of Thorvaldsdottir's Archora:
... and here's Emily Howard introducing her own Elliptics (which has been recorded on Delphian Records):
Sadly no recording I can see of Simon Haughton's Sound Sculpture No. 7, but here's one of a movement from his Sound Sculpture No. 1 for five clarinets, eight speakers and 16 soundscapes in a performance from Manchester's Royal Northern College of Music:
---
6. BEST SMALL CHAMBER COMPOSITION
COMME L'ESPOIR/YOU MIGHT ALL DISAPPEAR composed by Josephine Stephenson for soprano and guitarpublished in the UK by Éditions Alphonse Leduc
This was another perfect result: Josephine Stephenson's Comme l'espoir/You might all disappear. This appeared on Héloïse Werner's debut album Phrases, which we covered in this post. Here's Stephenson's piece:
Other nominations included Philip Venables' Answer Machine Tape, Larry Groves' hauntingly beautiful Crow Rotating, Matthew Grouse's Silberblau for guitar and electronics and Newton Armstrong's The Book of Sediments.
This was another field full of goodies. The Venables, all three quarters of an hour of it, is utterly remarkable, and all credit to pianist Zubin Kanga in this performance:
.. and here's Grouse's beautiful Silberblau for guitar and electronics performed by Sasha Savaloni, with the bonus of a score on the video!:
---
7. BEST SOUND ART
LOL by Olivia Louvel
a site-specific sonic intervention delivered through the public address system of Middlesbrough's CCTV surveillance network, reflecting the current state of political affairs in Britain, produced with Sound Art Brighton
Just read that again: "a site-specific sonic intervention delivered through the public address system of Middlesbrough's CCTV surveillance network". Remarkable - and it is (the film we saw is quite funny. Members of the public in Middlesborough might never be the same again).
There were only three nominations here: Duncan Macleod's Machair offered an "acoustic sound walk exploring the traditions and ecology of Uist's mohair on the Isle of Benbecula," while Hugh Crewdson Jones and Cevanne Horrocks-Hopayian's Rites for Crossing Water is an outdoor installation, augmented reality book and EP built around instructional texts, imagined as folklore for the future:
---
8. BEST STAGE WORK
LEAST LIKE THE OTHER: SEARCHING FOR ROSEMARY KENNEDY composed by Brian Irvine opera in one act, for soprano, two actors and two opposing ensembles
With Jasdeep Singh Degin's Orpheus fro Opera North and South Asian Arts in the running, it seemed a one deal. The Orpheus had won at the Critics' Circle Awards, but here it was Irish National Opera's remarkable Least Like the Other: Searching for Rosemary Kennedy that took the trophy. Here's a trailer:
Joby Talbot's Like Water for Chocolate, commissioned and performed by the Royal Ballet, certainly seems high-octane (it lasts 105 minutes):
Also in there was Brian Irvine's The Scorched Earth Trilogy (for Irish National Opera, three projected street art operas):
and Tom Coult's spectacularly inventive opera Violet, commissioned by the Britten-Pears Foundation and Music Theatre Wales, and performed in Aldeburgh:
---
9. INNOVATION AWARD in association with the Musicians' Union
Matthew Herbert
Matthew Herbert has a remarkable imagination, and skills to match to bring his projects to fruition. Here's an introductory video:
---
10. OUTSTANDING WORKS COLLECTION
Tansy Davies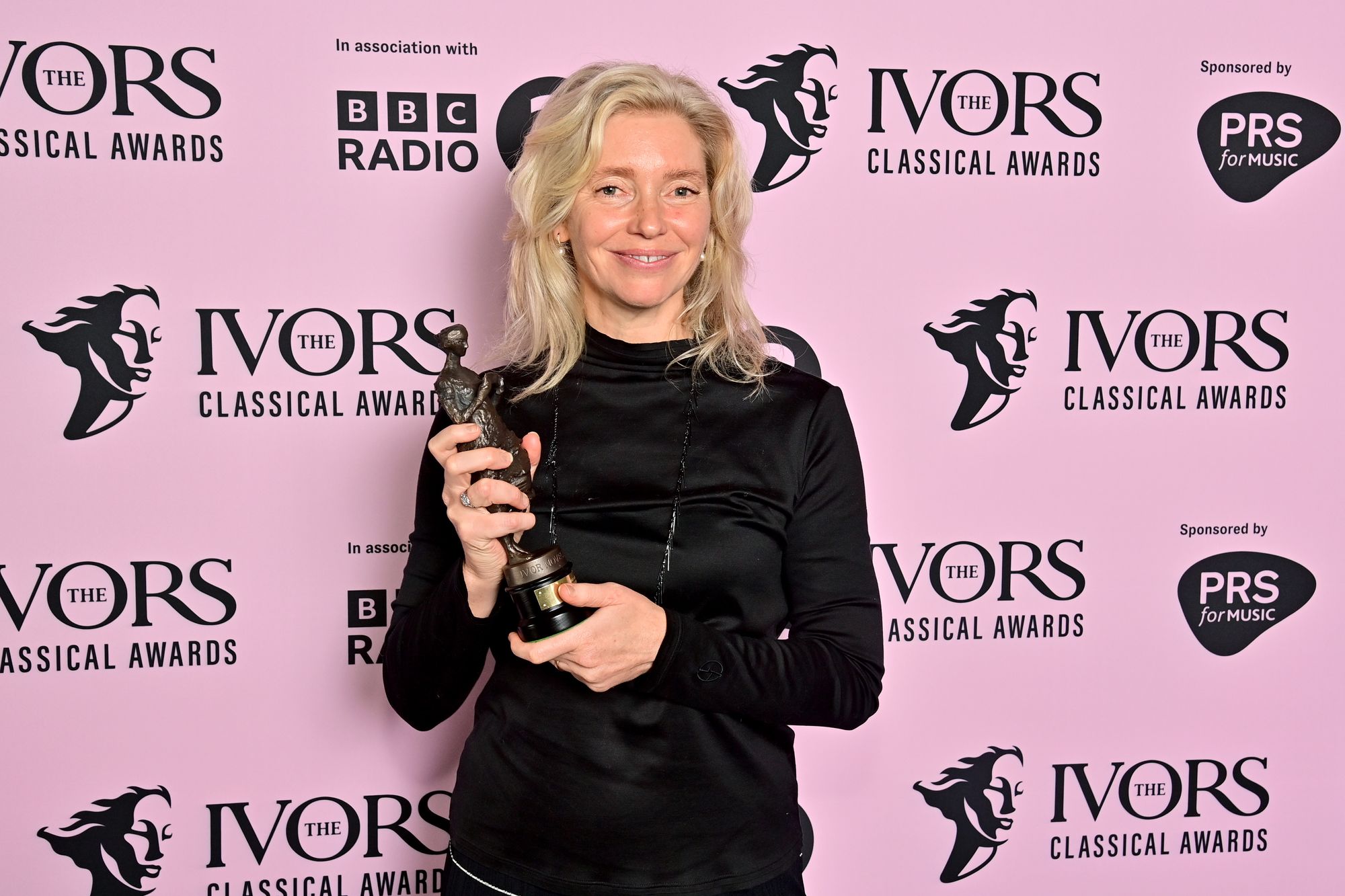 Tansy Davies remains an outstanding composer, one of huge depth of utterance and of great underlying spirituality. Percussionist Colin Currie presented the award in a most eloquent speech. Perhaps best known for her remarkable opera Between Worlds (review), let's not forget her remarkable concerto for four horns, Forest (review) or, indeed, her piece for solo horn Yoik (review).
Here's a preview video for Forest:
---
11. ACADEMY FELLOWSHIP
John Rutter CBE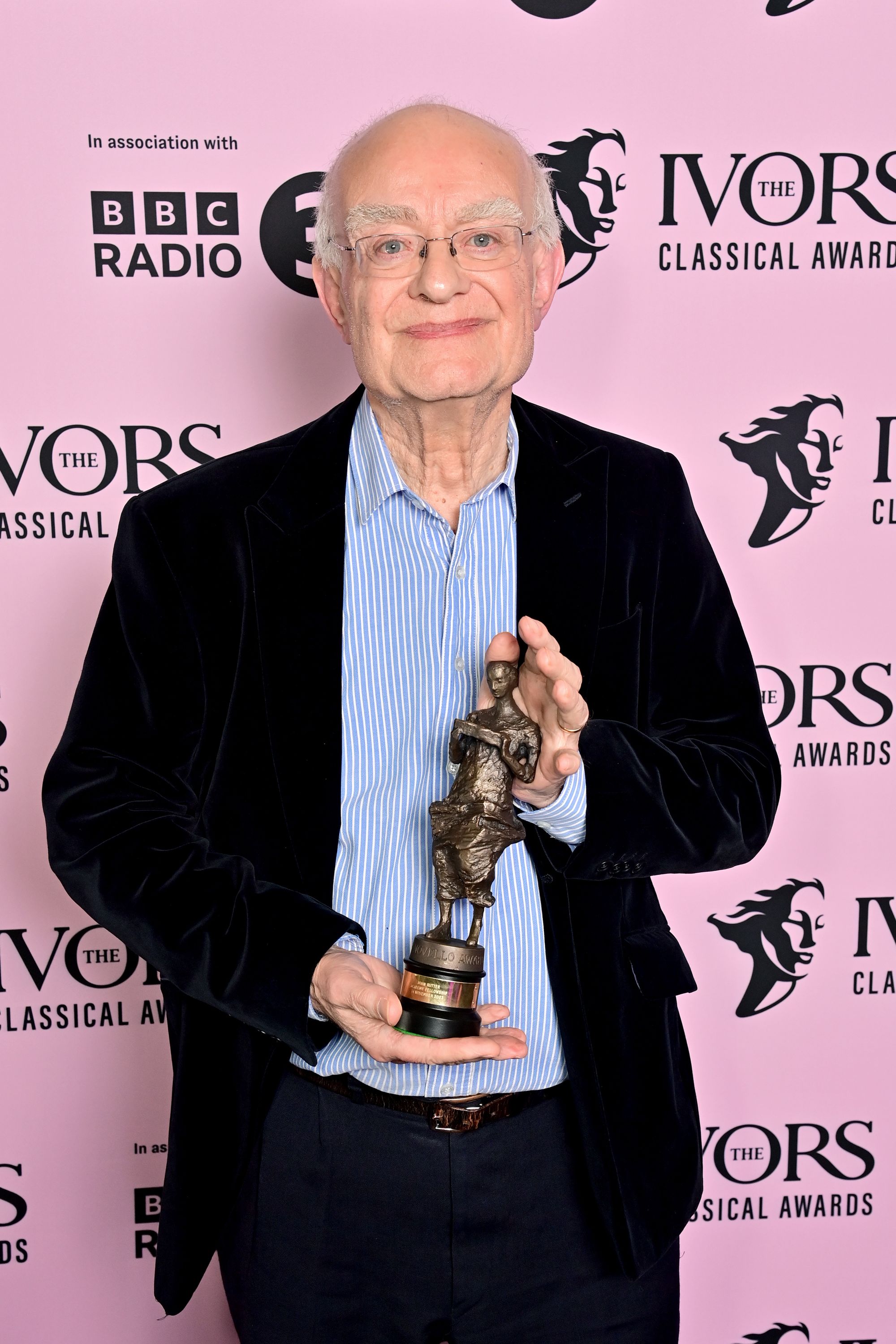 .. and the final award. And who doesn't like a bit of John Rutter? Here's one of his more recent pieces, Joseph's Carol in an upload from the Thoroughly Good blog - I was there for this performance too, sitting very near the soloist, Sir Bryn Terfel, who sang from on high. The Oxford Philharmonic is conducted by the composer: