The Art of the Mandolin
An utterly revelatory stroll through some mandolin repertoire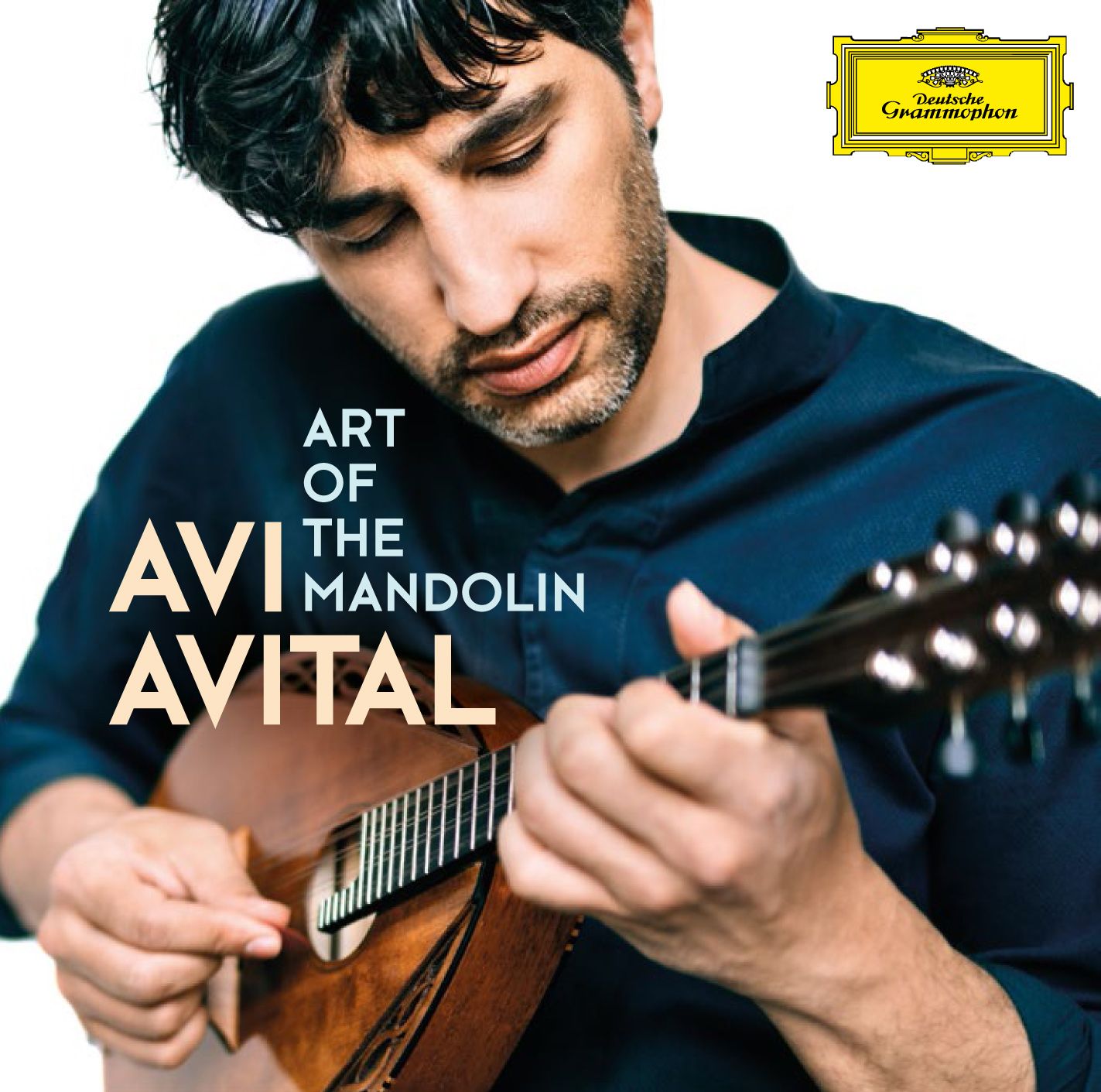 What do you think of when I say "mandolin"?. Hopefully not something to slice vegetables with, but once past the fact it's a plucked stringed instrument, it is easy to run out of pieces of music to name. All that might be about to change ....
Foremost ambassador of the mandolin, Avi Avital offers up a sumptuous programme on Deutsche Grammofon. The label and impeccable presentation are significant (Avital is the first mandolin player to be offered an exclusive Deutsche Grammofon contract): it all screams for the instrument to be taken seriously. As Avital puts it:
I have created this album to paint a portrait of the mandolin as I have never done before. To tell a story - an unfinished story - of an instrument at once familiar and unknown.
Well, Vivaldi took the mandolin seriously, too, and Avital is joined by Alon Sariel  in the Concerto for Two Mandolins in G, RV 532. Listen to the sprightliness of the orchestra (the justly renowned Venice Baroque Orchestra) as well as how the sound of the mandolins seems just perfect:
Vivaldi's concertos, over 500 of them, seem to exude endless invention - and while each seems unique, each, too, is instantly recognisable as Vivaldi. A master of the Baroque, his works are impeccably crafted. There's a nice congruence between Italy being the birthplace of the mandolin, Vivaldi's country and of course the base for the Venice Baroque Orchestra. Frankly, this concerto is worth the price of the disc alone, with its incredibly beautiful  slow movement.
While Avital has already released one full disc of Vivaldi (link below), Beethoven is perhaps inevitably new to his discography. And yet here is a piece, gentle, restrained and yet perfectly Beethoven. It's an early work - 1796, but it wasn't published until 1865 - and while it was originally for mandolin and harpsichord, it is heard here with harp. And it is absolutely delicious:
To date, Avital has commissioned some 100 new pieces for mandolin, a total that includes 15 concertos. Giovanni Sollima's  Prelude for Solo Mandolin was written for Avital and is rhythmically vital. This is another side of the mandolin
There is also music by David Bruce, and while there might not be that music by this composer in the catalogue, what there is has been promoted by the likes of Yo-Yo Ma and, on Signums' release The North Wind was  a Woman, by Avital. The piece here, Death is a Friend of Ours, is beautifully written and ends in jubilation (the finale is also called "Death is a Friend of Ours"). But the central movement, "The Death of Despair", contains real beauty. Avital is joined by Sean Shibe (guitar), Anneleen Lenaerts (harp), Ophira Zakai (theorbo) and Yizhar Karshon (harpsichord):
I can't fully embrace Avital's thesis that Scarlatti's Sonata in D minor, Kk 89 was intended for the mandolin, but I can embrace the arrangement here for mandolin and basso continuo (Ophira Zakai, theorbo, Patrick Sepec, cello and Yizhar Karshan, harpsichord). The D minor, Kk 89 is slighty unusual anyway as it is in three movements and, indeed, includes a basso continuo. It certainly makes for great contrast to Paul Ben-Haim's Sonata a tre for mandolin, guitar and harpsichord (with Sean Shibe, guitar and Yizhar Karshan, harpsichord), with its lovely Middle Eastern overtones. The piece was written in 1968, but was apparently found in the archives of the Israel National Library in 2000:
But the jewel of the disc is Henze's Carillon, Récitatif, Masque for mandolin, guitar (Sean Schibe) and harp (Annaleen Lenaerts). Avital refers to Henze's instriumentation as creating a "sonic playground" and, as so often with Henze, there is much beauty. Remember Classical Explorer's previous Henze post, on Tristan and Der Prinz von Homberg? There, we had a massive orchestral work and a full opera. Here, its a more interior canvas, only the final "Masque" offering a spikier feel, celebratory and yet, at its close, quizzical:
A very recent release (Friday, November 13, 2020), Art of the Mandolin is the perfect follow-up from Avital's previous Vivaldi release, taking up where he left off and taking us on a walk to very different territories. Apparently Avital's first experience with the mandolin was through his local mandolin youth orchestra (!) before studying at the Jerusalem Music Academy and the Conservatorio Cesare Pollini in Padua. What a journey he is on!