Spira, Spera: Bach transcriptions
A disc of great imagination, performed with both power and beauty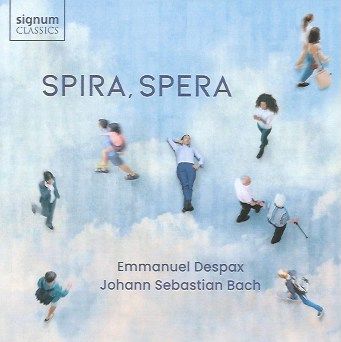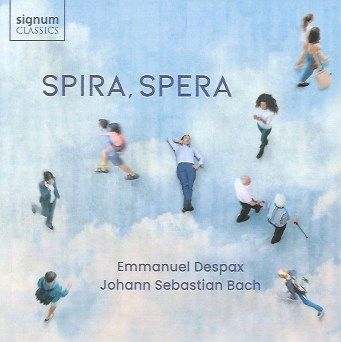 We encountered French pianist Emmanuel Despax previously on Classical Explorer via his own transcription of themes from The Sound of Music in his Sound of Music Fantasy. At the end of that post, we mentioned two coming releases: the present, Spira, Spera (more on why that title in a moment) and a Brahms First Concerto (for which I was lucky enough to attend a recording session; I've heard a pre-release edit and it promises to be amazing). Since then, a second interview for International Piano for a future  "One to Watch" article on Despax has taken place; and Spira, Spera has arrived.
The idea of working through significant events, even trauma, through music is a time-honoured one. Despax was, like the rest of us, moved by the fire at Notre Dame Cathedral in Paris. His response was that articulated in Victor Hugo's novel, Notre-Dame de Paris, "Spira, Spera". Breathe, Hope. A further inspiration was Yehudi Menuhin, who once imagined that if he played Bach's Chaconne beautifully enough in the Sistine Chapel, it would bring peace to the World; reciprocally, perhaps, Despax's imagination led him to physics' String Theory, in which the tiniest elements are vibrating strings of energy. If that was the case, he thought, "those strings were probably vibrating to the music of Bach". And so, inevitably, Despax includes the Bach/Busoni Chaconne, in a performance of towering integrity and understanding:
I wonder if I am imagining the bells of Notre Dame, a carillon for piano, here (what follows is an embedded MP3 sample of the track, used with permission):
We might have expected Bach/Busoni, but by actually starting his recital with a Bach/Saint-Saëns Ouverture (from the Cantata, Wir danken dir, Gott, wir danken dir, BWV 29), as well as establishing the Bach-France link, he implies we might well go off-piste:
That's a tremendous transcription, very different from the Busoni: frothy, joyous (particularly in this performance), and one can very clearly hear the orchestral basis. The programme also includes transcriptions by Liszt (the Prelude and Fugue in A minor, BWV 543), Siloti and Dame Myra Hess. And one other ...
... and it's here that things get really interesting. Why does music disappear from our radar? Some because it just goes out of fashion; some because it's plain bad. But still other music disappears because of its sheer difficulty. One such case, although mercifully he now has a healthy representation in the catalogue, is Kaikhosru Shapurji Sorabji (remember this post?). Another is Hungarian pianist/composer Theodor Szántó  (1877-1934), whose transcriptions Despax refers to as "monumental and uncompromising".
A student of Busoni's, Szántó is probably best known, if at all, for his part in the rewriting of the Delius Piano Concerto, which version he premiered at the Proms in 1907.  Difficult they may be, they are full of grandeur and beauty. Listen to this for the latter, the slowly unfolding fugue of BWV 582:
Or for grandeur, try the Heaven-storming chords that open Szántó's transcription of the Fantasia from the Fantasia and Fugue in G minor, BWV 542:
... and how sprightly, how ostensibly harmlessly, the Fugue begins:
... and after that, boy do we need something to calm us. Step forward the most famous Bach transcription on the album (sadly part of its fame rests in its use for holding music on the telephone), that Jesu, Joy of Man's Desir'ing (as it is known in English) that you can hear here:
Despax makes one of the finest cases for choosing a Fazioli piano (other devotees to this particular maker include Angela Hewitt, Peter Jablonski and Boris Giltberg). He plays on a  Model 278: bright yet sonorous, perfect for delineating those Bachian lines, it is captured in a fabulous recording courtesy of Producer Andrew Keener, one of the finest around, and engineers Simon Eadon and Robin Hawkins; the venues are  Wyastone Leys in Monmouth and Maida Vale, London.
A disc of great imagination, performed with both power and beauty. Keep your eyes peeled for Despax's Brahms First Concerto with the BBC Symphony Orchestra under Andrew Litton when that comes out .... in the meantime feast your ears on this (Spotify links below)