The Sound of Music Fantasy!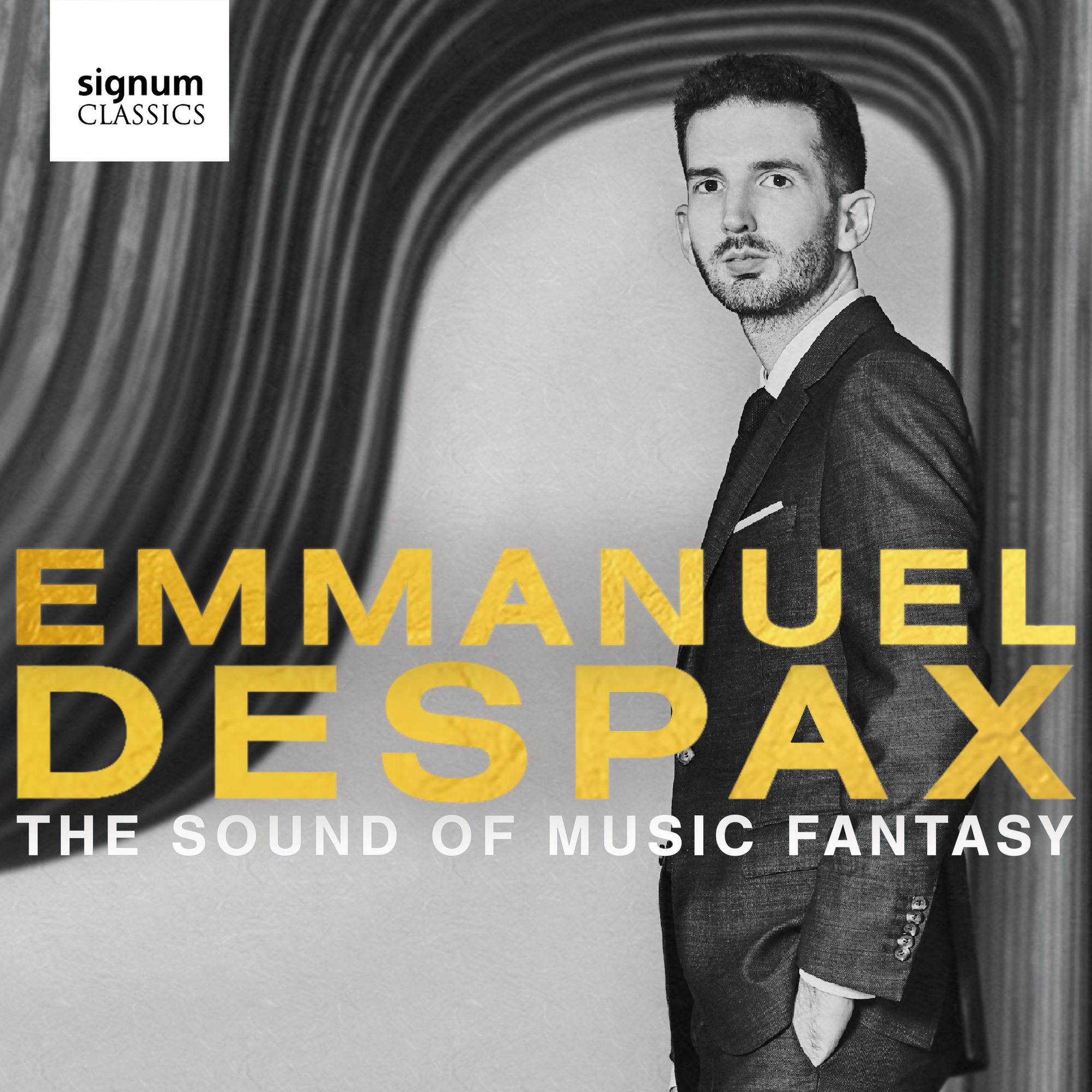 I first came across Emmanuel Despax when I listened in on a recording session at Abbey Road in which he was recording Brahms with the BBC Symphony Orchestra and Andrew Litton; Andrew Keener was in charge of the audio.
Despax's The Sound of Music Fantasy, written for the 60th anniversary of the film, is in the grand style of Liszt, Thalberg and so on, but rather cleverly takes tunes pretty much everyone knows (just as the original fantasies did) and riffs on them. So it is that  "My Favourite Things" morphs into Liszt in diabolic mode before finding a more playful, then triumphant, flow. There are various quotes from the Classical repertorie hidden in there, too.
The piece is only six minutes long, but perfectly formed, a carefree "The Hills are Alive" hitting us before we know it, clever imitations and subtle harmonic distortions taking us into a realm of pianistic yesteryear. As Despax himself said:
There is a long tradition in classical music of virtuoso instrumental transcriptions based on opera, from Carmen fantasies to various Liszt transcriptions, and I wanted to do the same with a musical. I have wonderful childhood memories watching The Sound of Music with my family, and I wanted to pay tribute to these beautiful melodies. This piece has influences ranging from jazz to classical composers like Ravel, Chopin, Liszt, Scriabin, Godowsky and Rachmaninov. There is even a small one bar quote from Debussy's L'isle joyeuse, one of my favourite piano works hidden in there. At the start, I set out to write a small simple work using one theme, but it quickly became much more ambitious in scope. In the words of Ravel describing Scarbo, one of the most fearsome works of the piano repertoire: "perhaps I let myself get carried away."
At a time when we need fun and escape, Despax' offering, released on the Signum label, allows us to revisit a cherished familar in an imaginative, glorious way. The pianism, incidentally, is phenomenal, as is Signum's recording. Despax is in a direct line of teachers from Claudio Arrau ("his recordings were like mother's milk to me," as he put it to me) and it is clear he has inherited a deep, burnished sound and, despite the difficulties of his own piece, a real humility that always puts the music first. Despax's thoughts on fiendish piano writing are interesting in themselves: "Difficulty in music is a beautiful thing in itself, so trying to take shortcuts and removing that element fo risk in a piece deteriorates the drama ... that's part of the music, the struggle that goes with that".
It is important for Despax to write as well as play; he made the analogy that it is good for an actor to experience what it is like to be the other side of the camera (I had rather less imaginaively brought up the composer/conductors Pierre Boulez and Giuseppe Sinopoli in this regard, both conductors, both composers). That we have this as a result is magnificent indeed.
This is a digital-only release from Signum. I have linked Despax' previous major release below, a disc of piano concertos by Bronsart and Urspruch in the Hyperion Romantic Piano Cncertos series. And just to summarise what we will be hearing from him in the coming months:

1. Spira, Spera, a collection of Bach transcriptions recorded after the great fire of Notre-Dame de Paris in 2019 (and in fact just recorded the week before the Brahms and which includes some Bach/Szántó, which Despax described to me as "Busoni on steroids"), due March 2021;
2. Brahms Piano Concerto No.1 and Sixteen Waltzes, Op.39 with the BBC Symphony Orchestra conducted by Andrew Litton and with Despax' wife as second pianist in the Waltzes, due July 2021.