Sibelius Kullervo from BIS
Experience the power and integrity of Sibelius' Kullervo, a work of huge ambition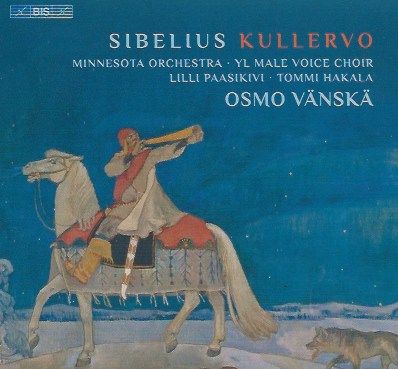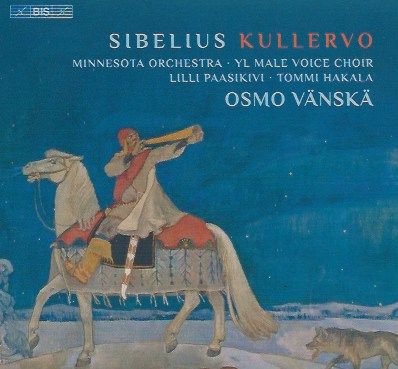 Sibelius' Kullervo is a vast work of huge ambition that fully deserves more respect that it traditionally gets; it fits perfectly into the Classical Explorer aesthetic, therefore.
But before we go further, let's clear up something about this release: it is Osmo Vänkskä's second recording of Kullervo for BIS (the previous one was from Lahti and even shared a singer with this one, the excellent mezzo Lilli Paasikivi); but, this new Minnesotan performance has also previously appeared on  a two disc format (the second disc was only 24 minutes long) that included a specially-commissioned piece, Migrations, by Olli Koretekangas (born 1955) and the choral version of Sibelius' famous and well-loved Finlandia. Here, it fits snugly onto one 80-minute disc.
So, here is Sibelius' Op. 7 in all its (solitary) glory. And glory it is. Written in 1891/2, Kullervo shows all the ambition of youth (Sibelius was born in 1865, remember). Sibelius uses soloists and choir  together in the third movement, "Kullervo and his Sister," and  choir in the fifth, "Kullervo's Death". A tale of revenge, incest (Kullervo unknowingly seduces his own sister - which reminds me I must write about Walküre one fothese days) and eventually  suicide, we find ourselves most definitely in the realm of dark legend, brilliantly painted by Sibelius. The urgency of the fourth movement ("Kullervo goes to war") is visceral, the second (Kullervo's Youth" veiled, mysterious and poignant, its tension built carefully (and supremely well by Osmo Vänskä in this performance) .
The vast well of myth, legend and fairytale certainly seems to appeal to a multitude of compsoers. Sibelius' own tone poems, of course, furnish further examples; but also we can think back to Classical Explorer's posts on Dvořák Rusalka and Massenet Cendrillon.
That Vänskä's Minnesota performance was taken down live shines forth in the urgency, not least in the brass contributions. A sense of all of this can be gleaned from the first movement, a 13-minute Introduction:
The third movement has an almost operatic bent as Kullervo invites three maidens into his sled, and it is his sister who accepts. The advantage of Finnish soloists and chorus is inestimable, Paasikivi is  in particular a perfectly chosen voice. You might recognise the name Tommi Hakala from the BBC Singer of the World competition - he won it in 2003.
Fascinating to hear the way Sibelius almost has the chorus chant the story in the final "Kullervo's Death"; the YL Male Voice Choir is exemplary.
The recording is overseen by Robert Suff, BIS stalwart and one of the finest recording producers around today, anywhere. His expertise enables us to hear all the frisson of live performances in symbiosis with technical perfection more associated with the studio. While Vänskä's previous Lahti performance is justifiably lauded, it is this one that has finally convinced me, at least, not only of the cogency of the score, but also of the power and integrity of Sibelius' Kullervo.