An adult fairy tale: Glyndebourne's Massenet 'Cendrillon'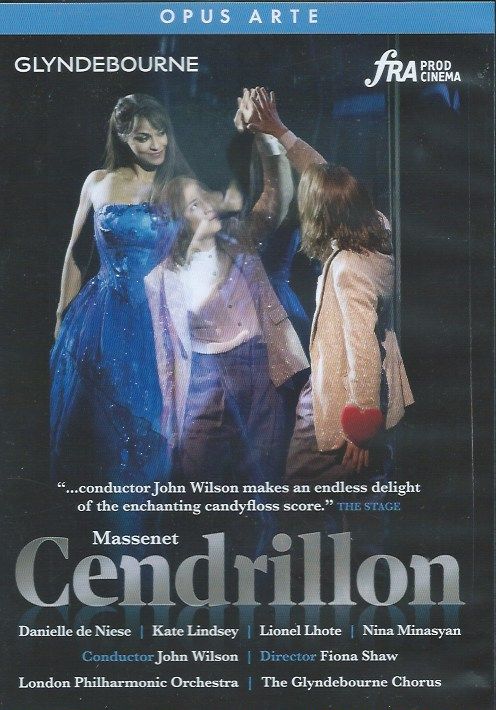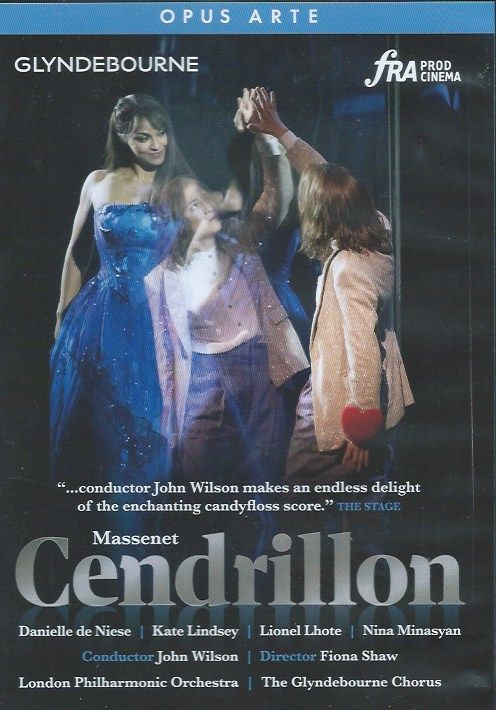 I adored Fiona Shaw's production at Glyndebourne of Massenet's opéra Cendrillon (Cinderella): my review at the time appeared here. That performance was on June 8, 2019; the one on the DVD/Bluray is the one from June 30. That this appears now on DVD and Bluray neatly complements, of course, the Rossini opera on the Cinderella story, La Cenerentola, performed in Florence the next night after the Three Divas event (my report of that appeared in Opera Now magazine).
Fiona Shaw achieves the near-impossible in that she maintains the fairy tale atmosphere while bringing in deeper issues (something fairy tales themselves do, of course). A butterfly is a recurrent image, encapsulating transformation, as are glass prisms. Shaw even invokes physics in explaining her vision: in an interview included in the booklet, she says that "just as there is an ambiguity in quantum reality about slippage between particles and how they change their nature, there is also a slippage between being awake and being asleep". Is the whole thing  a dream? Or somewhere in the liminal space between sleep and wakefulness? All very Jungian ... and we see a child version of Cinderella asleep certainly ...
As usual, it is lovely to see this available on YouTube (the full opera, with English subtitles, appears below) but how more satisfying to have the electrifyingly clear Bluray version coming through one's loudspeakers?
Seeing things up-close adds myriad details, thanks to the expert camerawork. The cast is remarkable, with Danielle de Niese in truly captivating form. Kate Lindsey, whose star is very much in the ascendant at the moment, is a supreme Prince Charming (as Shaw says very much something a modern girl might dream up, "a sort of boy-band fantasy").
Musically, this is a delight. John Wilson is right to hear the influences of Wagner and Tchaikovsky, as he explains in the following introductory video, but how individual is Massenet's gorgeously scored response to the Cinderella story? And Wilson brings out all of the lightness from the orchestra. Here's that video:
Seen in a revival directed by another Fiona, Fiona Dunn, this is a performance and staging that glistens and shines. Listen out/look out for the Belgian baritone Lionel Lhote's brilliant Pandolphe, too, and for Nina Minasyan's vocally agile Fairy Godmother.
In a time of pandemic and general chaos, perhaps we need some escapism. And where better to find it? NIcky Gillibrand's costumes are perfectly judged; Jon Bausor's sets and Anna Watson's lighting similarly enhance the symbiotic marriage of fantasy, psychology and the physics of transformation.
It's a nice idea sometimes to add an extra slant to what we hear, and Fiona Shaw's production does this brilliantly. Glyndebourne's 2019 season focused on fairy tale and myth, and the season booklet included a magnificent essay, "Magic Opera," on the subject by Marina Warner, whose fabulous little gem of a book Once Upon a Time comes fervently recommended (and even has a few pence off at Amazon at the time of writing). The essay considered such aspects as "Music and Memory," "The theatre of the marvellous," "The quarrel between fantasy and realism" and "Imagination in action," which latter includes a consideration of the "child's eye perspective" we see in Cendrillon.