ReGeneration: The Three Divas in Florence
Outdoor Jazz of the highest standard under the stars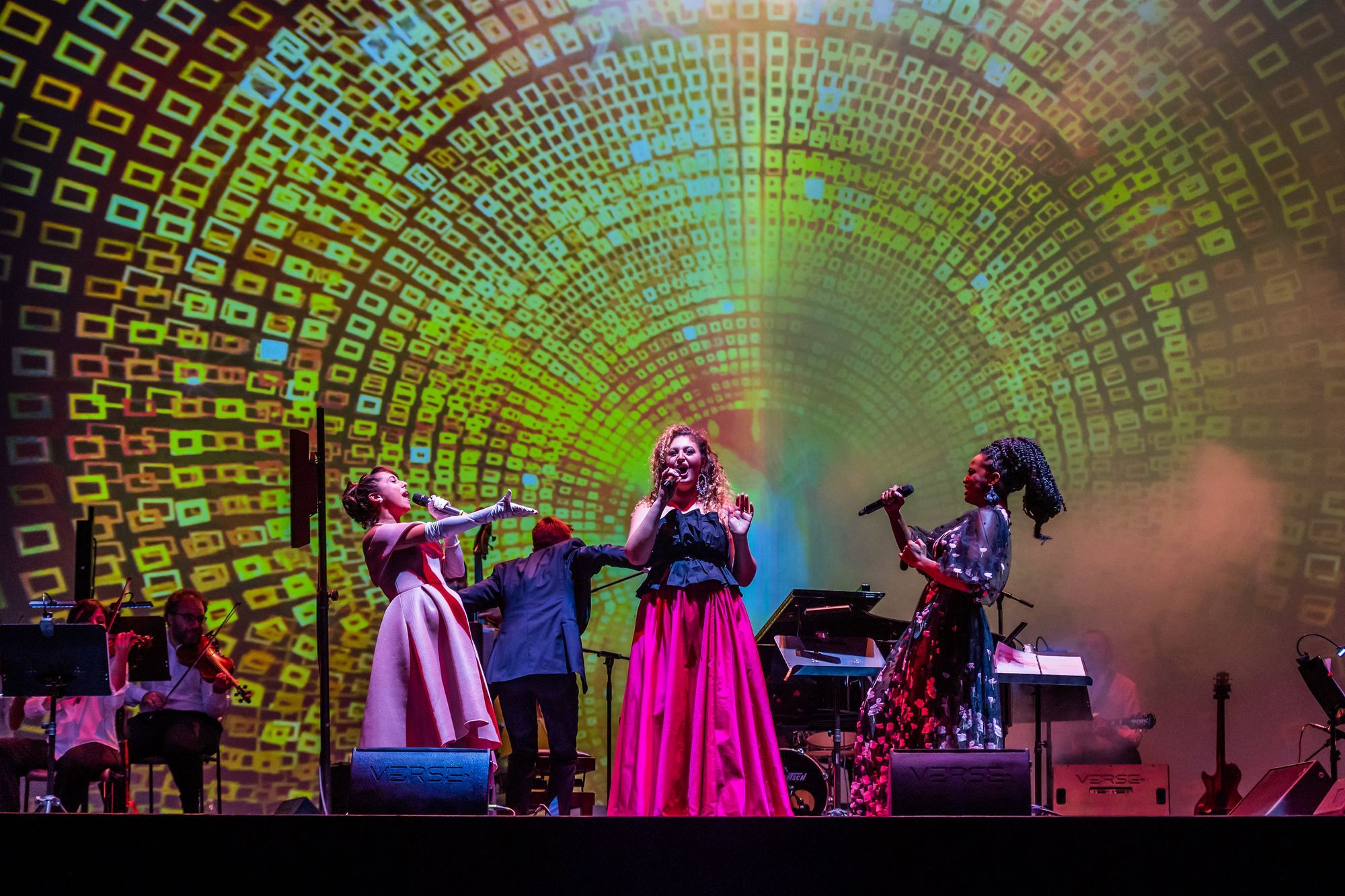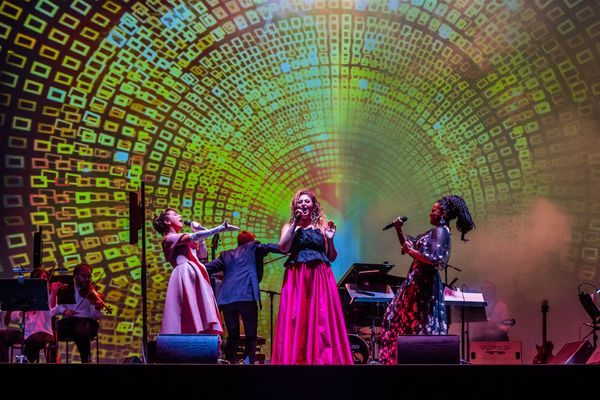 While the ostensible main reason for coming to Florence's New Generation Festival in a time of plague via the ghost ship of London City Airport was to hear Rossini's La Cenerentola, this The Three Divas jazz event proved unmissable. And if you scroll to the end of this article, you'll find a YouTube link to the entire concert – just be aware that the event actually starts 25 minutes into the video.
The New Generation Festival (founded in 2017, and rebranded the ReGeneration Festival this year for fairly obvious reasons), now in its fourth year, is just what it says on the tin: it foregrounds fresh and vibrant new talent. And talent there was aplenty for this remarkable evening. Performed outside with socially distanced seating - the chairs anchored in place to avoid cheating - and with strict instructions not to use mobile phones for recording or otherwise (summarily ignored by the audience), this was an explosion of musical invention under the stars on a balmy Tuscan night.
Atmosphere was all for the opening. Out of an opening piano improv that oscillated between Impressionism, Expressionism and modern jazz came the silky voice of Anush Hovhannisyan in Purcell's Music for a While against a background of projected stars and moon (the natural and the technological were to mesh the next evening, too, when the storm in the second act of Cenerentola was eclipsed by the Summer lightning in the skies and the omnipresent threat of downpour). How well Purcell's music fit the pizzicato double-bass ground from New York-based double-bassist Yasushi Nakamura; and how beautifully it expanded into three voices as Shenel Johns and Veronica Swift joined the party.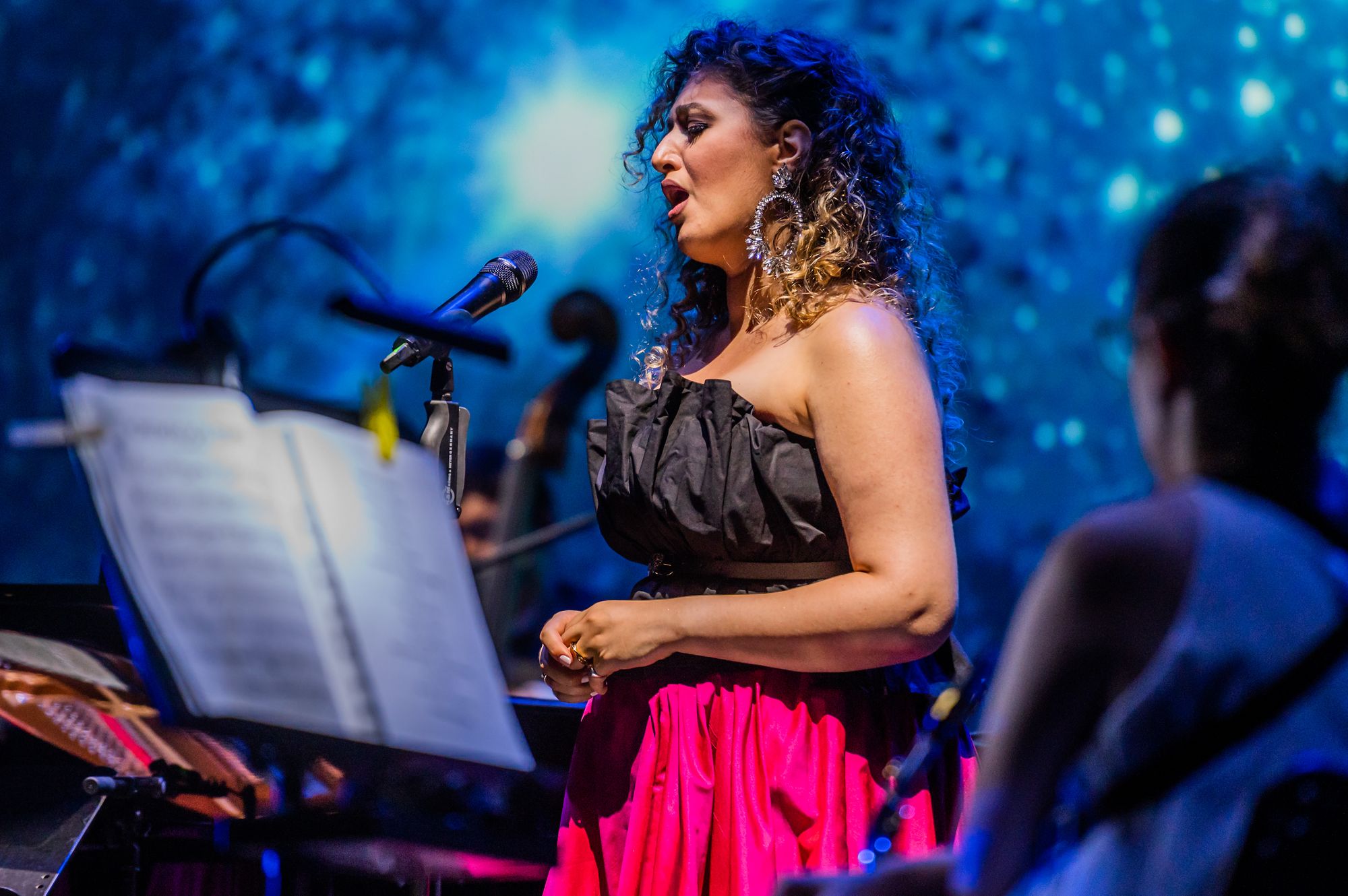 It would take a lot for any of these fine ladies to be eclipsed, but Dominick Farinacci almost achieved that in a virtuoso display of some of the finest jazz trumpet playing out there. The accuracy was stunning, each note hit bang in the middle as he segued into Gershwin's Rhapsody in Blue in a true jazz guise: deconstructed, internalised, examined, refreshed. A double-bass break by Yasushi Nakamura was as unforgettable as if was brief before Rhapsody in Blue's big string tune entered –more was to follow from Nakamura later in a now extended cadenza leading into All of Me (around an hour into the video). Intriguingly, the solo piano  was then taken up by the conductor, Sam Jewison, taking over from pianist Dan Tepfer. Turns out Jewison is a fine singer, too, his smooth voice perfect for big band repertoire: he seems to be something of a Renaissance Man in a Jazz World, as he is an impressive tap dancer, too.
However familiar the repertoire, it emerged fresh. Cole Porter's Dream Dancing was heard in an impeccable dance band version, the projected New York skyline behind the perfect fit. And all of this before the next Diva got her moment in the spotlight, the wonderfully fresh-voiced Veronica Swift in Shirley Bassey's Big Spender right next to a duet version of A Fine Romance (with 'Socially Distanced Kisses'; 'We haven't got any gigs because of the virus' was another line) in which she was joined by a tap-dancing Jewison, their moves impressively in sync.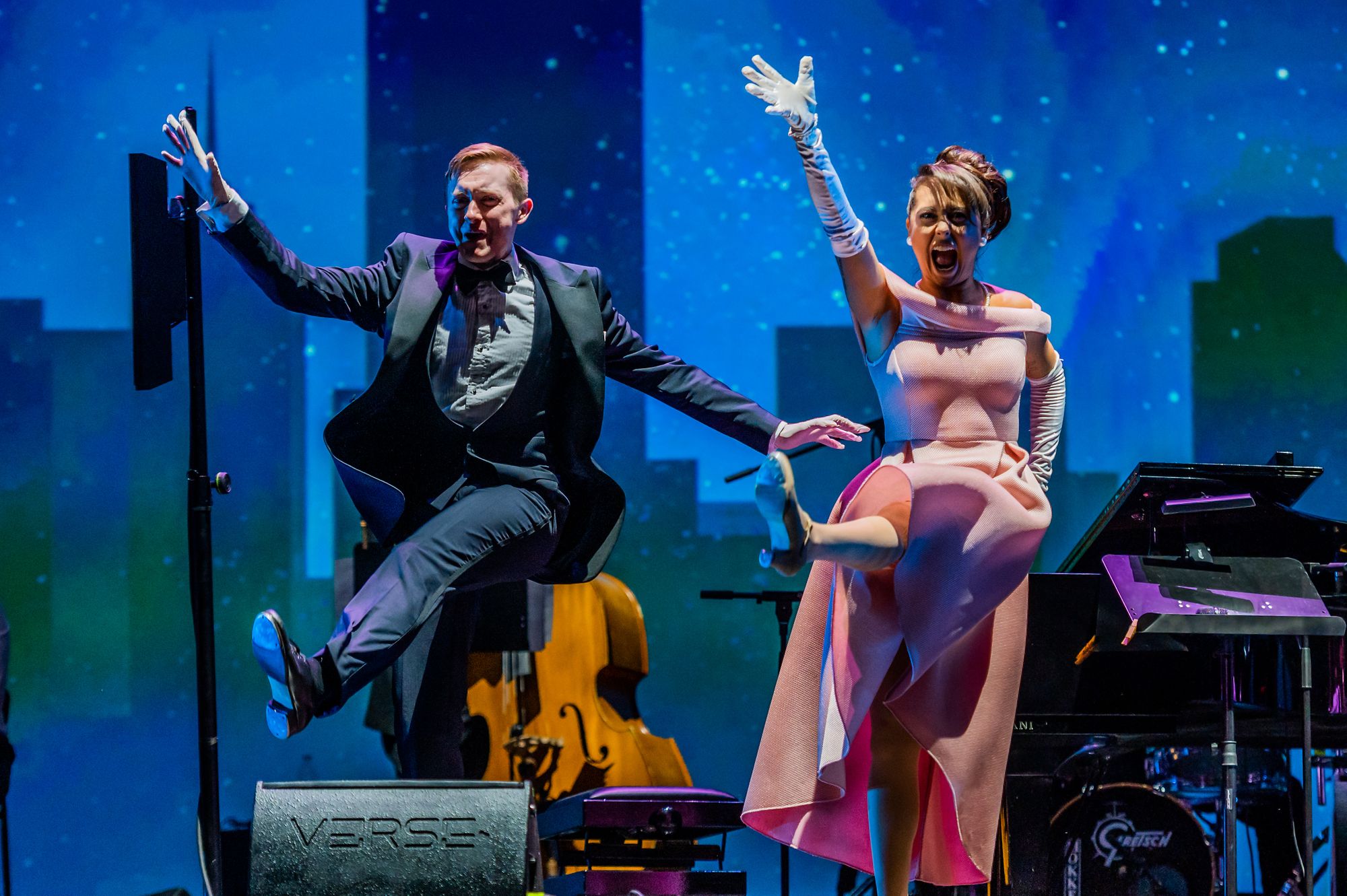 A procession of standards was each re-invented. Swift's I could have danced all night, big band to the core, emerged as fresh as the day it was penned. And when Shenel Johns entered the spotlight, we got a voice of yet another flavour, deep, bronzed, capable of the utmost virtuosity – the great Sarah Vaughan springs to mind, and surely there is no higher praise. But then she gave us Nina Simone's I put a spell on you in such an outrageously smoky fashion that she took us in another direction entirely (the smoky element taking on yet another meaning with the background projected flaming red). The sheer ferocity with which she half sang, half screamed 'You're mine' at the end was remarkable.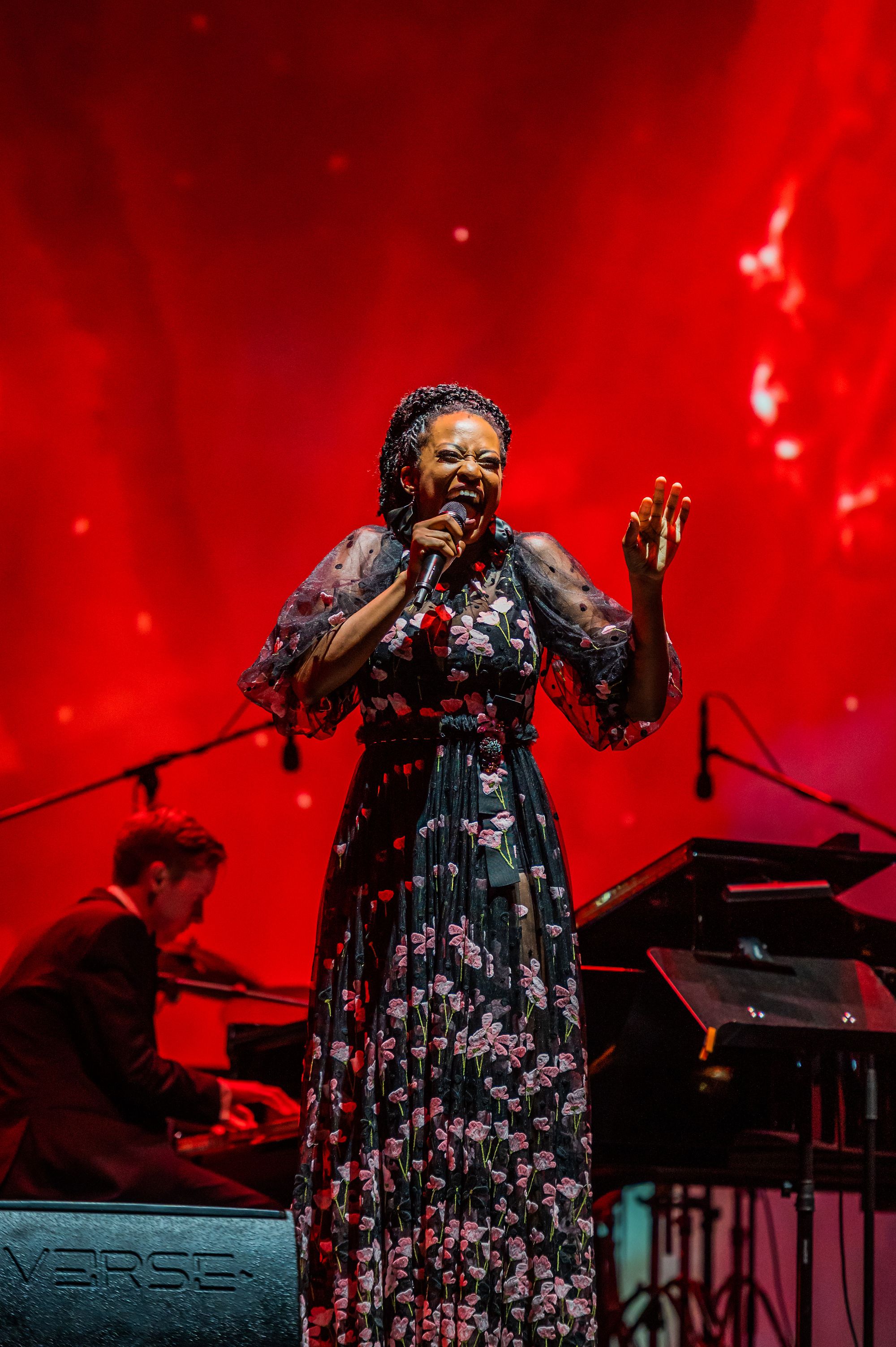 An astonishing duet between Hovhannisyan and Johns was a delight, the more operatically-trained Hovhannisyan meshing beautifully with Johns in The Man I Love, with Farinacci's trumpet a golden third voice. Hearing Hovhannusyan in Weill (Wie lange noch?) was remarkable, morphing by some magic into a duet on Mack the Knife. But that was no less surprising than the arrival of Dvořák's 'Song to the Moon' from Rusalka (sung, wonderfully, in Czech by Hovhannisyan). The move from the Dvořák to jazz was smoothly, impeccably managed via a moment of darkened Impressionism. Hearing this in a version for singer, piano and bass was actually remarkably touching, against a beautiful projected background drenched in moonlight. Hovhannisyan simply shone – in fact, she provided the heart-stopping moment of the night.
Finally, an ensemble including the delicious nostalgia of Honeysuckle Rose, hammed up infectiously by Hovhannisyan before handing over to the faster beat of a duet for Swift and Johns. Perhaps it was Swift's scat singing that was most impressive, delivered with infinite energy; and when she and Johns got going, their lines bouncing off one another,the result was just explosive.
There had to be more: I get a kick out of you, with Veronica Swift and Dominick Farinacci taking the voltage higher and higher. A fabulous concert – garlanded by the sheer relief of hearing live music again.
Currently, this concert is available in full at YouTube (the video's holding image shows partcipants in the late night rock show):
The jazz was preceded by an outdoor performance in the courtyard of the Pitti Palace of Borodin's Second String Quartet by the Maggio Musicale Quartet, comprising Professors Lorenzo Fuoco and Andrea Tavani, violins; Dezi Herber, viola; Viktor Jasman, cello. The courtyard of the Palazzo Pitti was possibly the perfect place for a chamber performance. And what a beautiful performance it was, with Lorenzo Fuoco's first violin possessed of the sweetest top register, dotted rhythms perfectly sprung by all, and the famous Notturno balm for the ears.
All photos © Guy Bell