Death and the Maiden: The Fitzwilliam Quartet and Schubert
Superbly fresh, period-informed performances of two well-loved Schubert masterpieces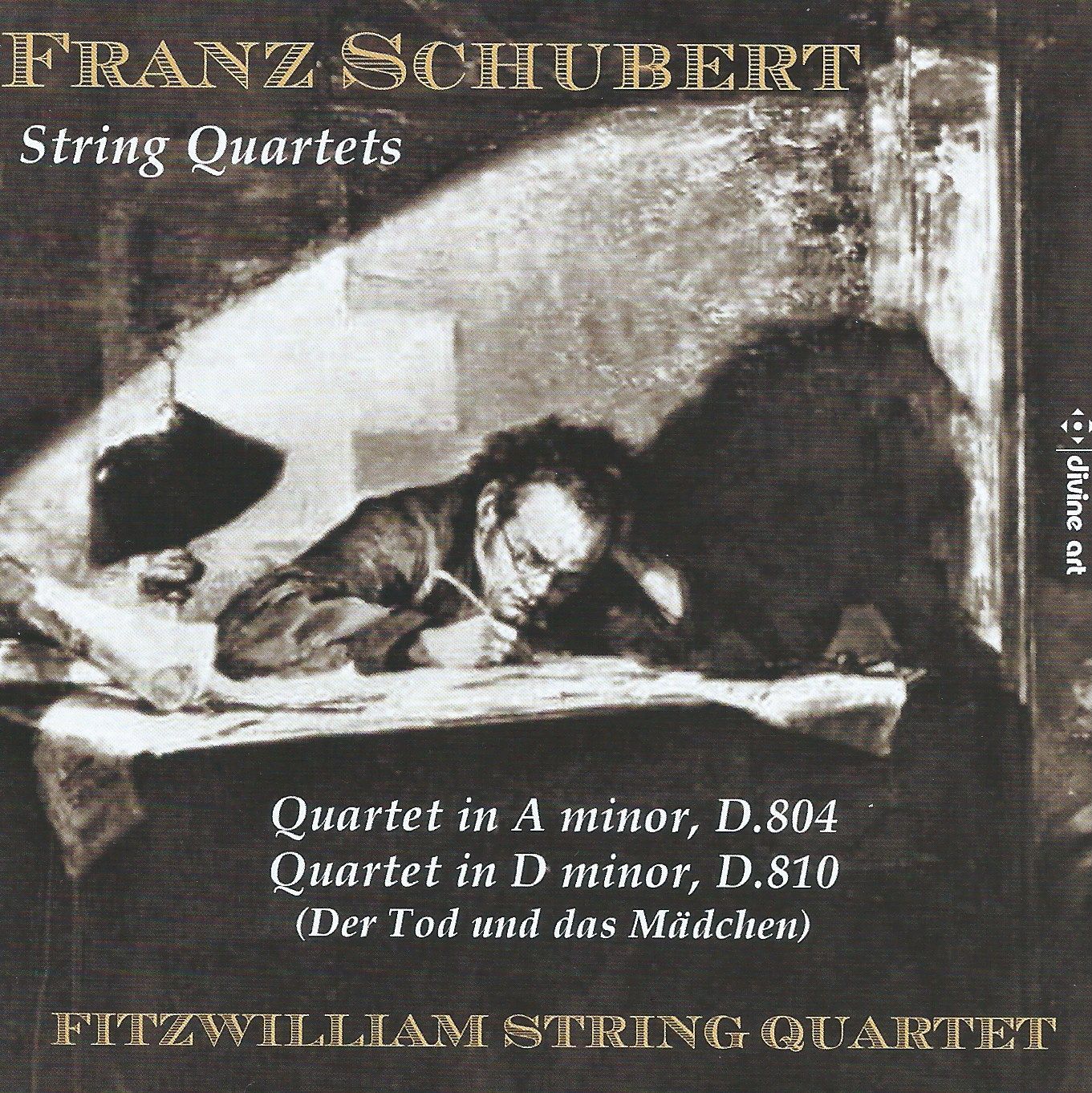 The Fitzwilliam String Quartet  was named after the Cambridge University college where the original members were students at the time of founding, October 1968; one member of that line-up remains today, violist Alan George. The group is perhaps most famous for its recording of the complete Shostakovich String Quartets; and for its 50th anniversary recording (on Linn Records) it chose to re-record that composer's last three quartets (Nos. 13-15: purchase link below).
The Fitzwilliams' repertoire is broad, however. A recent release on Métier presented music by Liz Johnson (born 1964) reminded us of their credetnials in the contemporary field; while, looking backwards down the timeline, we find them performing Schubert String Quartets on gut strings with this coupling of the Schubert A minor Quartet, D804, and the famous "Death and the Maiden" Quartet, D810. The C minor and G major Quartets will follow on, one hopes within the scheduled timescale of 2020 (COVID has inevitably affected scheduling for just about everybody).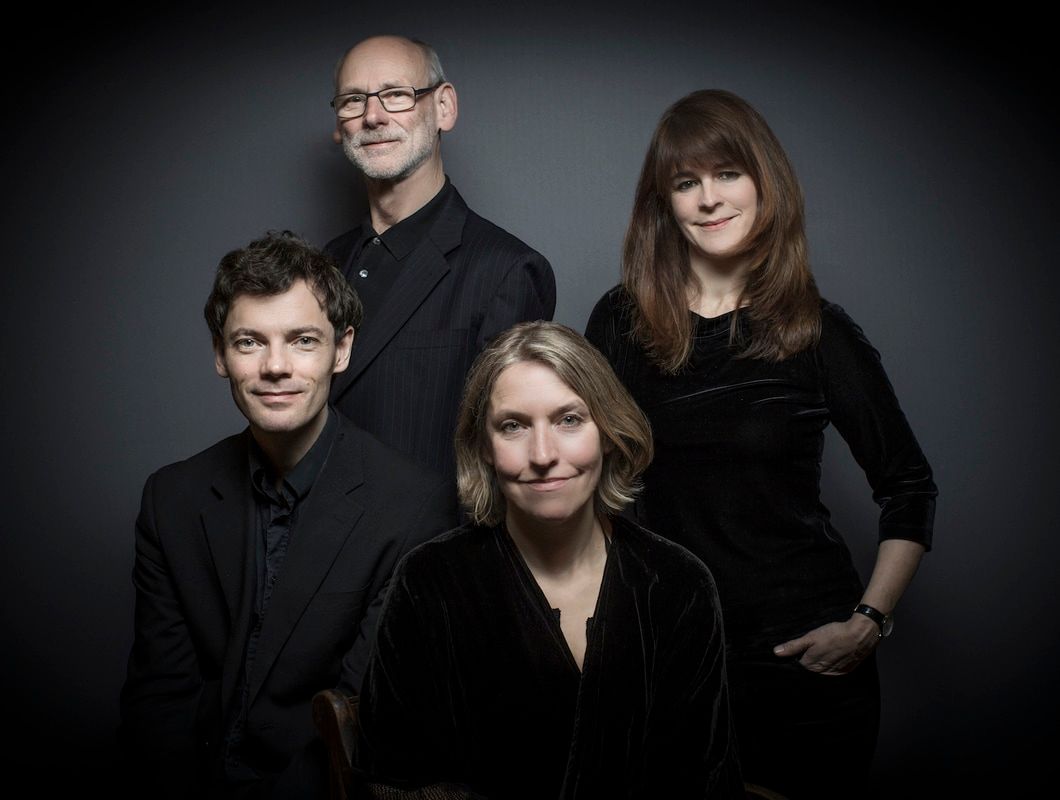 The A minor String Quartet, D804 is sometimes known as "Rosamunde"; its second movement uses a well-known theme (you will know it!) from Schubert's incidental music to that play. Below is that  movement from this recording. These performances by the FSQ are on period instruments with gut strings; those used to the more upholstered modern sound may need to adjust expectations, but go with it. This is stunning playing!:
The D Minor Quartet, D810, is known as "Death and the Maiden" on account of another example of Schubert self-referencing: the song, Der Tod und das Mädchen, D 531. Here is the great Dietrich Fischer-Dieskau in just that Lied ina mid-1960s recording with the wonderful pianist Gerald Moore:
With the use of gut strings, we really feel the rawness of the Quartet's opening. The slow movement is ravishing, a thing of real beauty. Sally Pendlebury's cello (a Giovanni Rogeri, c. 1700, Brescia) is so powerful, focused and assertive it has to be heard to be believed. To complete the instrumentarium: first violin Lucysell pla Rusys on a 1789 gagliano from Naples; Marcus Barcham Stevens on second violin plays on a Luigi Piattellini, 1774, from Florence; and Alan George on viola, an instrument attributed to Guarneri workshop, 1740/41, Cremona.
When I was a lad (a long time ago) I learnt huge amounts from LP sleeve essays. It's lovely to see the tradition of eloquent, informative essays back, with the FSQ' s violist Alan George in superb form writing on both the music itself and the challenges of performing it on period instruments. Plus, as a Brucie (Franzie?) Bonus, one of our greatest Schubert scholars, Professor Brian Newbould, offers some thoughts on Schubert's use of counterpoint in these works.
The "Explorer" spirit is high here; the insatiable curiosity of the players, their use of carefully-chosen instruments, their consideration of Schubert's wide dynamics, of tempo and so on mean we hear these works anew, like newly-restored paintings.
(The "D" numbers after works, incidentally, refer to a catalogue of Schubert's works compiled by Otto Erich Deutsch, first published in 1951.)
Please find relevant purchase links below, and please note the Fischer-Dieskau link is for a download: