Psappha Commissions
A remarkable disc that demands - and rewards - active listening. Every piece is a gem in its own right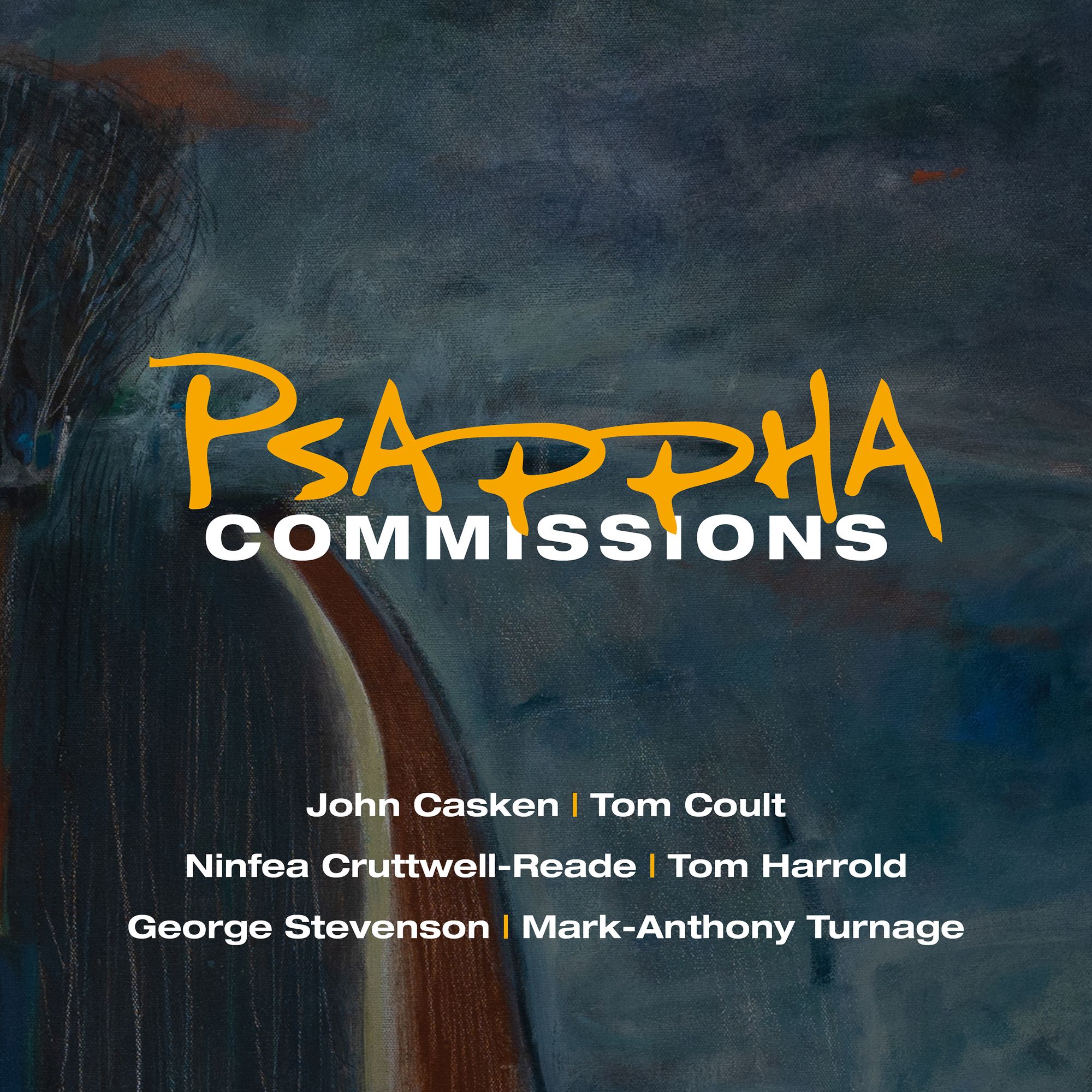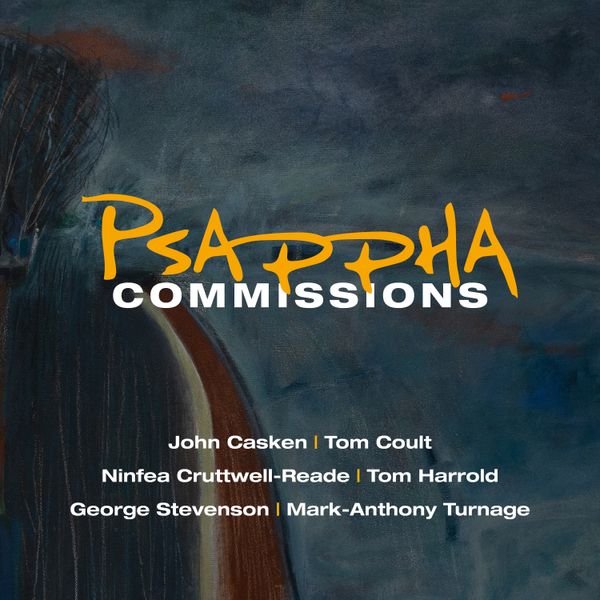 Manchester-based Psappha is one of the UK's foremost contemporary music ensembles. Its Composing For ... scheme has been a rampant success - I was provileged to see it in action at a workshop in Manchester some time ago (2019) and it is lovely to see a composer featured then on this disc: Ninfea Crutwell-Reade, one ofthe most exciting compositional talents around today. Her Three Etudes for Piano and Flower Pots distinguished itself through a combination of imagination and skill. Note how the humble flower pots repersepctivise the grand sounds of a piano to create a completely new composite experience. Here's the filmed performance from that event:
Here, we have Cruttwell-Reed's Patdeep Studies. Here's a live performance (14.5.2021) from Hallé St Michaels: the work is for sitar  (Jasdeep Singh Degun) and ensemble (the recording was made aht Hallé St Peter's):
The "Patdeep" of the title is a Hindustani rāg. Let's hear a "pure" Indian performance of this from a Darbar Festival, with the great Ustad Rashid Khan:
Cruttwell-Reade begins with her own take on the 'alāp,' which is that slow inveiling you hear in Classical Hundustani music before the rāg is unveiled fully: Crutwell-Reade labels this "the unveiling of the råg pathway). It is followed by "A Study in the Elements of Jor" (this is the 'development' section in which the pulse is quickened). You can hear how the introduction of a background pulse allows a sense of slow but inevitable momentum to establish itself and to build (it starts about 3"20 into performance on the video). The  "study in the elements of gat composition" refers to the melodic section, here a melody over what is effectvely a slow processional before the highly virtuoso, rapid-fire passages (improvised in live performances of rāg) of the fourth movement, "A Free Study in Tāns". The composition comes full circle with a return to the opening study in the elements of alāp, but now with a "shaodowing of the rāg pathway"; music of exquisite beauty.
There are two aspects to this: both an exploration of the identity of the rāg itself, and the exploration of the elements via Cruttwell-Reade's writing.  Both are successful beyond criticism. Try to hear the performance above complete and then dissect the experience via the tracks on the disc, perhaps, to get full value from this piece.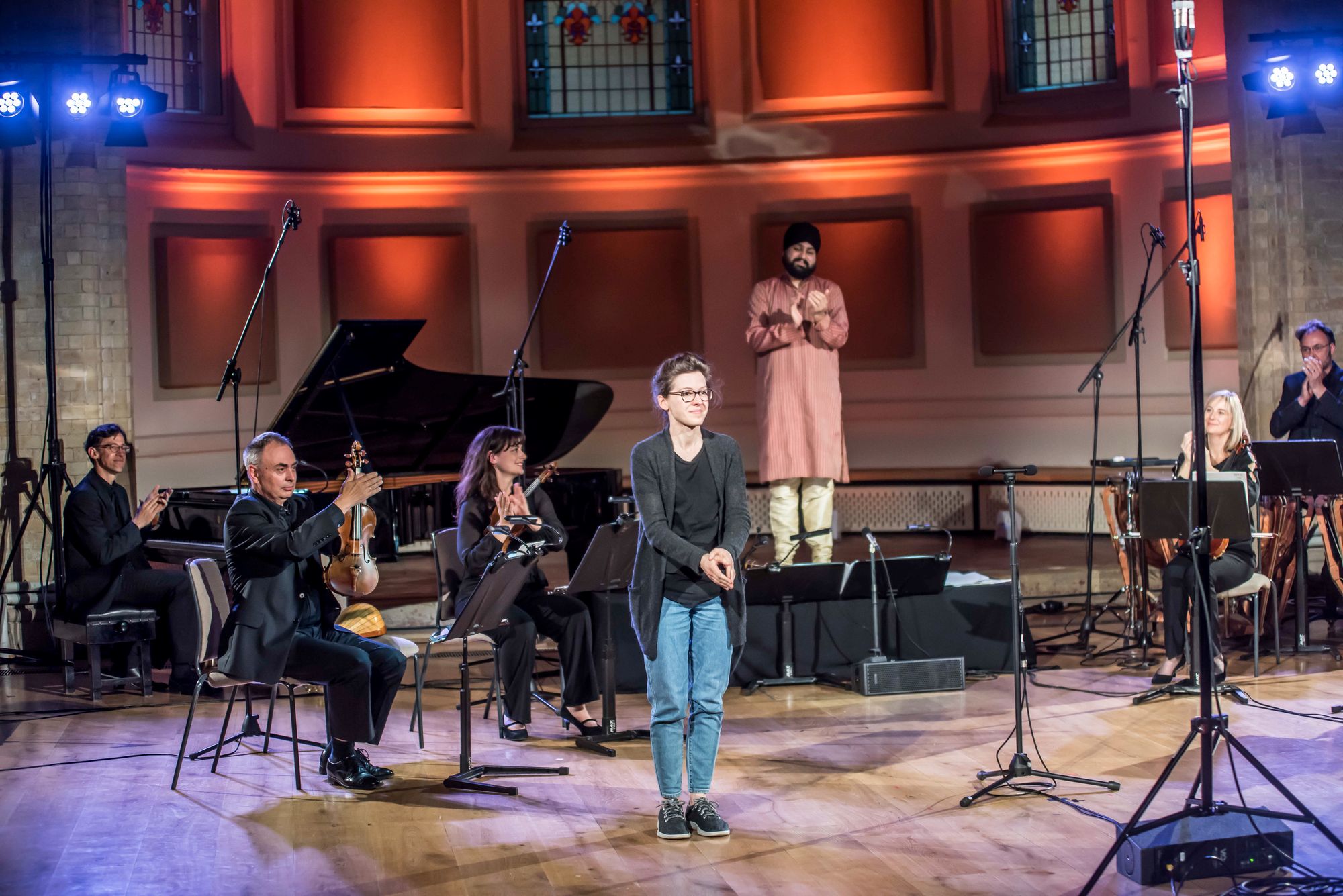 The disc actually starts with John Casken's Winter Reels (2010), commissioned by Psappha. Here's a complete live performance by Psappha, which allows the continuity of the piece to come through:
Casken's piece is stunning in its imagination and its compositional consistency. The initial "a warmimg dance" rises to a pwerful climax before we encounter the frozen Norther England wastes of "a cold song"  - lovely, expressive cellos solos from Jennifer Langridge in this movement. Here's the disc version so we can hear this movement in isolation - listen to Casken's incredibly imaginative, and masterful, scoring:
Tom Harrold's Dark Dance (2018) occupies anotehr world again from the two already presented: the composer descirbes it as a "perverse viola concerto," with teh viola operating on a sperate path from the ensemble. The mood is unsettled, with a touch of 'post-Stravinsky Soldier's Tale' about it. Heather Wallington is the superb viola player - expressive (her lyricism is such that I'd like to hear her in Berlioz Harold en Italie!) while Psappha perform with their trademark exactitude of rhythm and complete understanding of the score. The name Tom Harrold (born 1991) is new to me: Glasgow-born, Harrold graduated from the Royal Northern College of Music in Manchester and is former winner of teh BBC Proms/Guardian Young Composer Award. He writes with a light touch - I wonder if he was taught by Casken at some point (who is associated with Manchester University, I believe) as there's someting of a similar awareness of the power of specific harmonies here
To supplement this, here's the raw power of Harrold's 2016 orchestral piece Nightfires performed by the BBC Scottish Symphony Orchestra under Ilan Volkov in a BBC broadcast from Glasgow's City Halls on April 7, 2016. The piece is primal and powerful. One critic suggested it is the most significant piece of Scottish music since MacMillan's The Confession of Isobel Gowdie:
It's a long way to Mark-Anthony Turnage's Black Milk (2019) - but that's what Psappha experiences are all about - enriching, stimulating contrast. This was written specifically for Ian Shaw and Psappha, with words from Paul Celan's Todesfuge (Death Fugue). Shaw's slightly fragile voice seems perfect for the text (which is reproduced in the booklet):
Ton Coult is a fine composer: I enjoyed his St John's Dance at the opening night of the 2017 Proms (review here). Here, we have Two Games and a Nocturne (2016): Game I is "fidgety, skittish"; Game II is "meccanico, ma accelerando" while we wnd with a "drifting, malleable" Nocturne. The whole takes only ten minutes but includes what the composer memorably calles an "insectoid jamboree" in the first game against the accelerating machanics of Game II. The Nocturne offers maximal contrast; the more pointillist elements seem to indicate flickering starlight than any nod to modernism:
Finally, Groege Stevenson's Three Made of Air (2019). The title comes from Richard Feynman:
And so it turns out that trees are made of air! When they burn, they go back to air, releasing the flaming heat of the Sun which converted the air to a tree in the first place
Stevenson's mirroring of Feynmann in finding wonder anew in the familiar is further heightened by extending Feynmann's writing style into music: the idea of looking at an object from multiple angles to gain insight. Or, as Stevenson puts it, "a deeper and stranger view of reality". Here's a video of the World Premiere of Stevenson's piece:
As always, Psappha offer performances of the utmost conviction. Important to notice too that there are three bonus tracks available on purchase of this disc: Alissa Firsova's Songs of the World, Op. 44 (2019): I reviewed the World Premiere at Hallé St Peter's in Manchester in 2019, here. Unmistakable memories of Richard Strauss are integrated into Firsova's magical, sparkling score -  Vienna is a recurring influence in her music. Daisy Brown is a brilliant soprano (who sounds like she should be singing the Marschallin at some point in her career!).
A remarkable disc that demands - and rewards -  active listening. Every piece is a gem in its own right.