Of All Joys: from the Renaissance to Minimalism
Every inch an album for our times yet full of timelss music, this is a toucing and thought-provoking release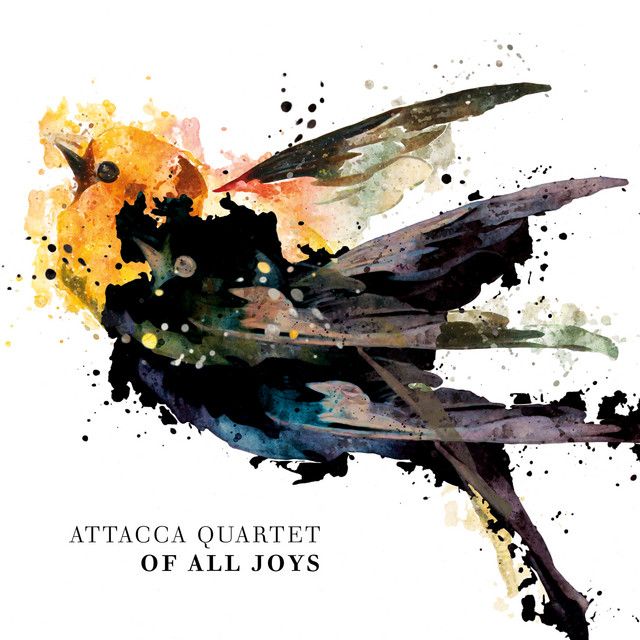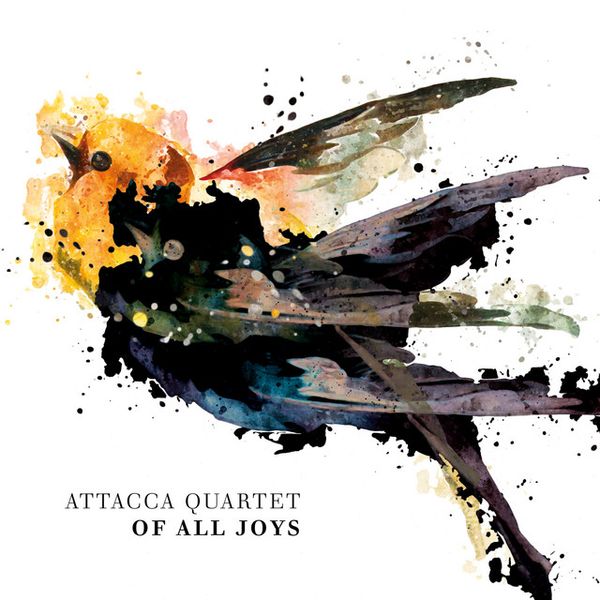 The Brooklyn-based Attacca Quartetc 's new  album Of All Joys for Sony Classical showcases works from both the Minimalist movement and the Renaissance era.  Formed in 2003, the Attacca Quartet aim sto present a new paradigm for string quartets in the 21st Century. The New York string collective— Amy Schroeder Domenic Salerni [violins], Nathan Schram [viola] and Andrew Yee [cello]—have performed on six acclaimed albums, including Caroline Shaw's Orange.
Teh disc begins with Arvo Párt's beautifuly meditative Summa, out of which grows their trascription of a madrigal bu Luca Marenzio, Solo e Pensoso. Let's hear that wonderful justaposition, plus a performance of the Maernzio by voices. The performance of the Párt is beautifully modulated:
The superb vocal performance is by the group La Veneziana, on a label we have come across several times before on Classical Explorer, Glossa; on ths disc it is followed by the emotionally complementary Dowland Flow My Tears (Lachrymae). It is a line from teh Dowland madrigal that provides the title for the album, "Flow My Tears". But it is the sheer modernity of the Gibbons Fantasia à 6 in D Minor I want to quote; how close it comes to the contemporary thought of the Pärt at times:
As violinist Domenic Salerni puts it,
We wanted to point out the direct lineage of the madrigal from Luca Marenzio to Bennet and to Dowland, and its history concurrent with secular music. They are no less spiritual or enlightened than works created for strict ecclesiastical use.
Teh disc orbits around Philip Glass's Thrid String Quartet, "Mishima" in a truly mesmeerising performance. There are six movements, taken from Glass' music to Paul Schrader's 1985 film Mishima: A Life in Four Chapters, a film that dramatised the life and death of  Yukio Mishima, one of Japan's most influential writers of the 20th century  Teh first movement is typical Glass in its processes; but listen to how the Attacca Quartet give it a real sense of lightness:
This is one of the finest performances of this piece, probably the best-known of Glass' quartets. It is tender, and lit from within. The Attacca Quartet conjures up the most miraculous pianissimi. Listen to the fourth movement, "Body Building," and how that quite jis jxtaposed with a more dynamic side:
There is a Naxos disc by the Carducci String Quartet that includes Glass' String Quartets Nos. 1-4 that is worth picking up if you like what you hear here!
Allegri's Miserere is one of the cornerstones of Western art music. When heard on string quartet, it takes on a sort of complementary depth; taking away words, too, reveals the musical truth of the piece:
Recorded in an era of uncertainty and isolationist lockdowns, the project is dear to teh quartet's collective heart. Here are some reactions from the players:
"In many ways this album expresses one of the biggest reasons one would choose to play in a string quartet," says first violin Schroeder. "The beautiful organ-like chords and the purity of the harmony in these pieces is extremely satisfying and even when 'sad' in nature, they are a true joy to play."
"There was a feeling that we were recording music we had been deprived of – and we hadn't been so moved by music we had to stop and weep between takes. Hopefully we captured the joy of being able to soak all that in," says cellist Andrew Yee.
"It is about the joy of being together and making something that is more beautiful that you can make yourself," says violinist Domenic Salerni.
There is a sense of book-ending of the programme when a dyad of madrigals (John Bennet's Weep, O mine eyes - itself a reference to Dowland's Lachrymae in intent - and Clemens Non Papa's warm, beautiful Ego Flos Campi) nestle next to more Arvo Pärt, this time Fratres.
Arvo Párt is of course no stranger to Classical Explorer's ramblings (!): see here and here for discs of choral music. We'll end with the frozen vistas of Fratres  in its quartet version, perfectly controlled here and absolutely linking to the tears of Dowland in its emotionality:
Every inch an album for our times yet full of timelss music, this is a touching and thought-provoking release.