Schnittke & Pärt Choral Music on BIS
A gloriously beautiful demonstration of heartfelt music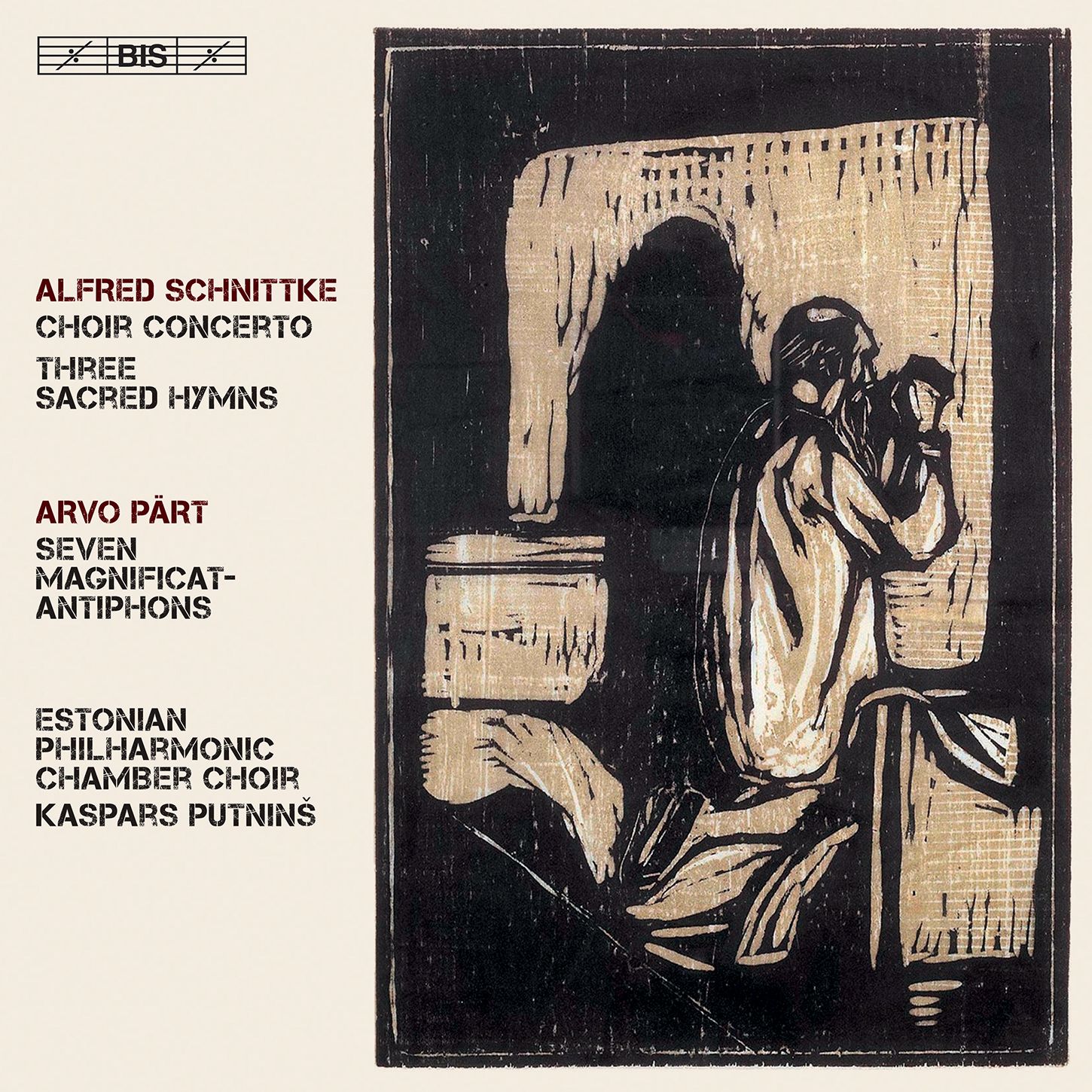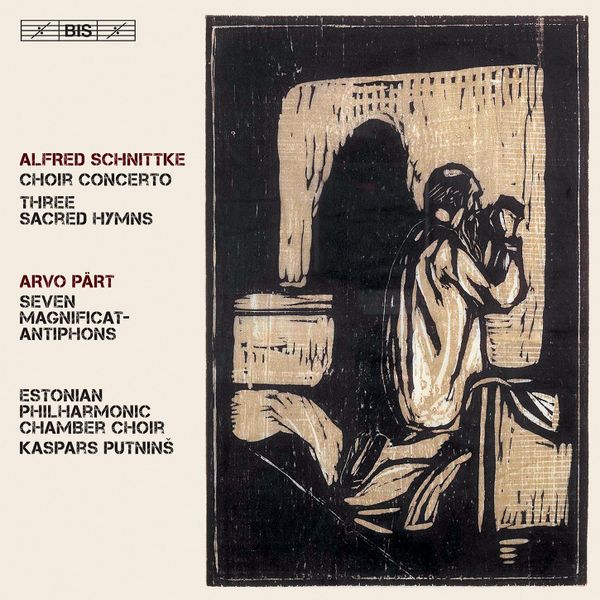 Anyone who purchased and enjoyed the disc of choral music by Arvo Pärt we featured here will surely enjoy the choral music of Alfred Schnittke. This disc, indeed, juxtaposes the two in performances of the utmost excellence - the Estonian Philharmonic Chamber Choir is renowned for its beauty of sound and its accuracy of execution, and this is perfectly demonstrated in the second movement of the Choir Concerto, "The Collection of Songs," with its intoxicating, hypnotic repeated phrases:
Written at the request of conductor Valéry Polyansky, the Choir Concerto draws heavily on Russian Orthodox music and uses texts by the Armenian monk Gregory of Narek (951-1003) from the monk's Book of Lamentations. Certainly the florid upper lines of the third movement, "To all who grasp meaning," with its near-ecstatic close, seem to take us back to Orthodox music:
The recording is beautifully balanced, taken down in Tallinn's St Nicholas Church in Estonia.
Schnittke sets three prayers better known in the West as (respectively) Ave Maria, the Jesus Prayer and the Lord's Prayer as his Three Sacred Hymns. Immediately, the atmosphere is markedly different, somewhat lighter in texture (despite the similarity of dates: the Concerto for Choir was written in 1984-5, the Three Sacred Hymns in 1984). Fascinating to hear the double-choir imitation in the first movement "Bogoroditse Devo, raduisia" (Hail Mary, full of Grace) so perfectly rendered (try it on headphones for maximal effect):
Over to Arvo Pärt and his Seven Magnificat-Antiphons. Although each of the antiphons could be sung separately at an evening service, they come together as a perfectly coherent whole . Perhaps the sixth of the Magnificat-Antiphons is the most typical of Pärt, "O König aller Völker" (O King of the Nations):
A gloriously beautiful demonstration of heartfelt music; if I had to point to music that was spiritual rather than purely "religious," this radiant music would be it. Plus, Schnittke and Pärt make perfect disc bedfellows.