News posting: Nneka Cummins wins the Liverpool Philharmonic's Rushworth Composition Prize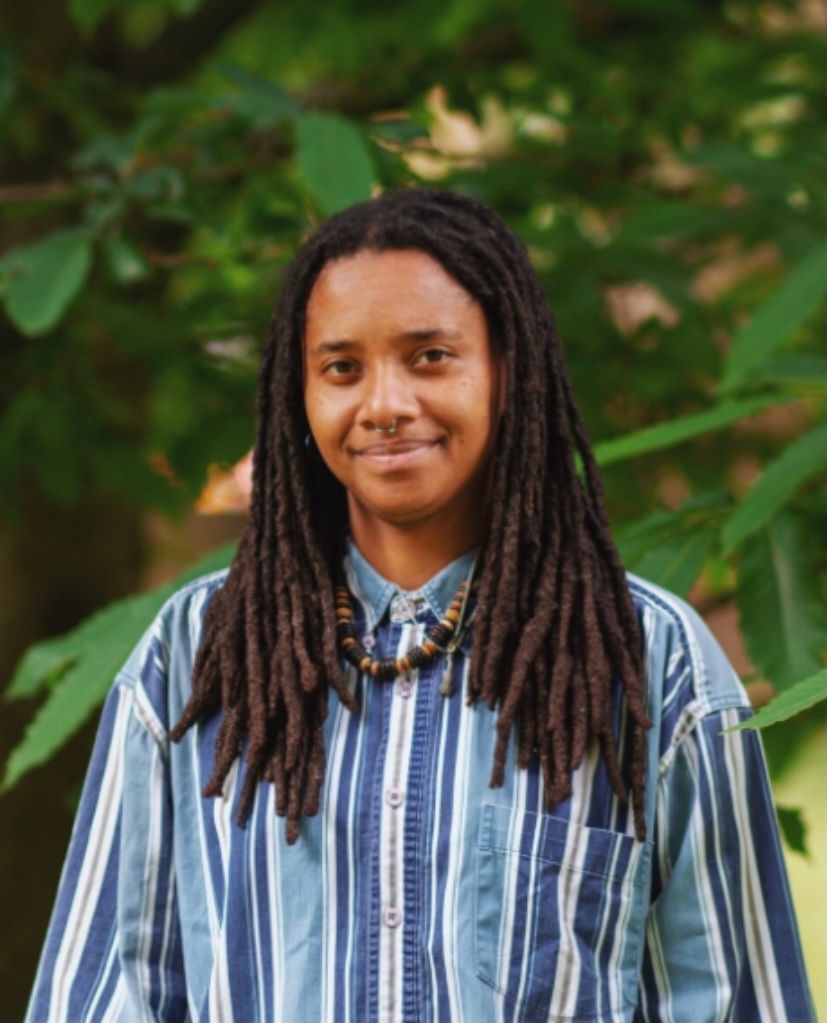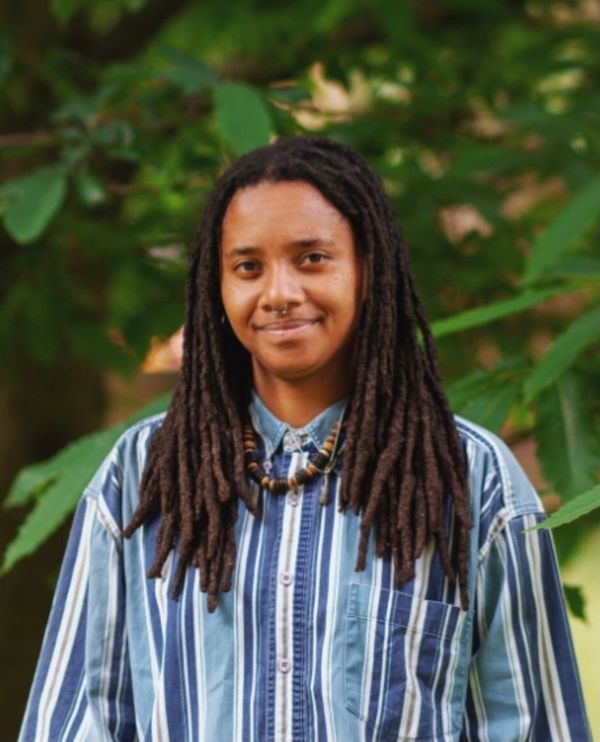 The Liverpool Philharmonic is delighted to announce Nneka Cummins as the winner of its annual Rushworth Composition Prize, establihed in 2015 by the Rushworth Foundation. It forms part of Liverpool Philharmonic's continuing commitment to the commissioning and performance of new music as well and supporting home-grown talent. The competition is open to a North West composer aged 18 and over who currently lives, works or were born in the North West of England (Merseyside, Cheshire, Greater Manchester, Lancashire, Cumbria), or a registered student at a Northwest-based Higher Education institution.
Nneka, who is from Liverpool, wins a cash prize of £1,000 made possible through the support of the Rushworth Foundation and a year's complimentary membership of the Ivors Academy, the UK's leading professional association for music creators.
The Prize provides Nneka with a unique opportunity over the next year to develop their talent. They will take part in a programme of workshops, masterclasses and mentoring sessions from composers, performers, conductors and other industry professionals associated with Liverpool Philharmonic. Nneka will also receive additional opportunities to produce new works and commissions for Liverpool Philharmonic and its associated ensembles.
Nneka's year will culminate in them writing a new work for performance by Ensemble 10/10, the Royal Liverpool Philharmonic Orchestra's new music group, which will be premiered in Autumn 2022.
Nneka will have the opportunity to develop their composition and teaching practice through access to Liverpool Philharmonic's programme for children and young people, including Liverpool Philharmonic Youth Company, Youth Orchestra and Choirs, higher education partnerships and the transformative In Harmony Liverpool programme in Everton.
Nneka is a composer and music producer who is currently studying composition at Masters level at Trinity Laban Conservatoire of Music and Dance and has been awarded the Gareth Neame Scholarship and the Trinity College London Scholarship.
Nneka's piece Blend was performed by an ensemble from Chineke! in the Cheltenham Music Festival 2021 and they will have new a work performed by Trinity Laban Symphonic Winds in October 2021.
In 2019, they had works performed in Liverpool when they were commissioned to compose for the opening of the Granby Winter Garden in Toxteth and exhibited work in OUTPUT gallery on Seel Street.
Prior to Trinity Laban, Nneka was a solicitor and holds a first-class undergraduate degree in Law from Durham University.

On winning the prize Nneka said:
Liverpool is where my passion for music was nurtured and as a teenager, I played in venues across the city as part of Saturday Morning Music Centre's Liverpool Youth Orchestra. I'm grateful to Liverpool Philharmonic for this opportunity and very much look forward to working with Ensemble 10/10. It's great to be deepening my musical connection to Liverpool.
Peter Garden, Executive Director – Performance and Learning at Liverpool Philharmonic commented
We are thrilled to recognize Nneka's talent with the Rushworth Composition Prize. The prize is a key element of Liverpool Philharmonic's mission to support emerging talent from the North West. We pride ourselves on our prolific record of premiering and commissioning new music, with over 150 new works premiered or commissioned in the last 10 years. I look forward to hearing Nneka's work over the coming year.
Let's have a listen to some of Nneka Cimmins' music.
Here (starting at 9'34) s Cummins' Music for the Space in Between, for Prepared Piano, performed by Serena Sheane. There are three movements: "what is," "must be," and "then decay":
This is a fascinating use of a prepared piano. While impossible to remove the references to John Cage (simply by working in this way), Cummins manages to find her own voice - and even evokes places of repite that were unavailable in Cage's vocabulary. The whole video is worth watching, in fact: it includes Mario Davidovsky's Synchornisms No. 8 (played by Milda Vitartaite), Pour le Piano by Seungjo Park (performed by the composer), Improvisation on Karakurenai by Andy Akiho (performed by Serena Sheane), and David Balica's Fantasia in B flat  minor - Beyond the Moonlit Sky Lies the Truth (with the compsoer on the piano, Alex Lyon on clarinet, Faith Whiteley on flute and Floura Valila on cello).
Also, here's Cummins' Ease In for soprano, clarinet in B flat/bass clarinet, harp and double-bass, a piece of effusive vibrancy, performed by The Hermes Experiment at Trinity Laban on May 11, 2021 (the performing group consists of Héloïse Werner, voice; Annd Denholm, harp; Oliver Pashley, clarinet/bass clarinet and Marianne Schofield, double-bass). Just click the link above.
Previous winners of the Rushworth Composition Prize include Carmel Smickersgill, who was nominated for the Ivors Academy Rising Star Award in 2020, and Grace-Evangeline Mason, who premiered new orchestral work 'The Imagined Forest' at this year's BBC Proms, co-commissioned with the Royal Liverpool Philharmonic Orchestra: you can see my review here.
Previous winners:
Bethan Morgan-Williams Mirages of Pisa world premiere performed by Ensemble 10/10, October 2015
Richard Miller Nighthawks world premiere performed by Ensemble 10/10, 11 October 2017
Grace-Evangeline Mason, On Weightless Wings world premiere performed by Ensemble 10/10, 11 October 2018
Carmel Smickersgill, Charcoal, world premiere performed by Ensemble 10/10, 6 November 2019.
Athanasia Kontou, Antigone: Pure in her crime, world premiere due to be performed by Ensemble 10/10 on 21 April 2022 (rescheduled from October 2020)
Alexander Papp The Myth of Bertie and Bella world premiere performed by Ensemble 10/10, 6 October 2021.