More Baroque Opera: Lully's Atys
An unmissable demonstration of great French opera in a simply beautiful production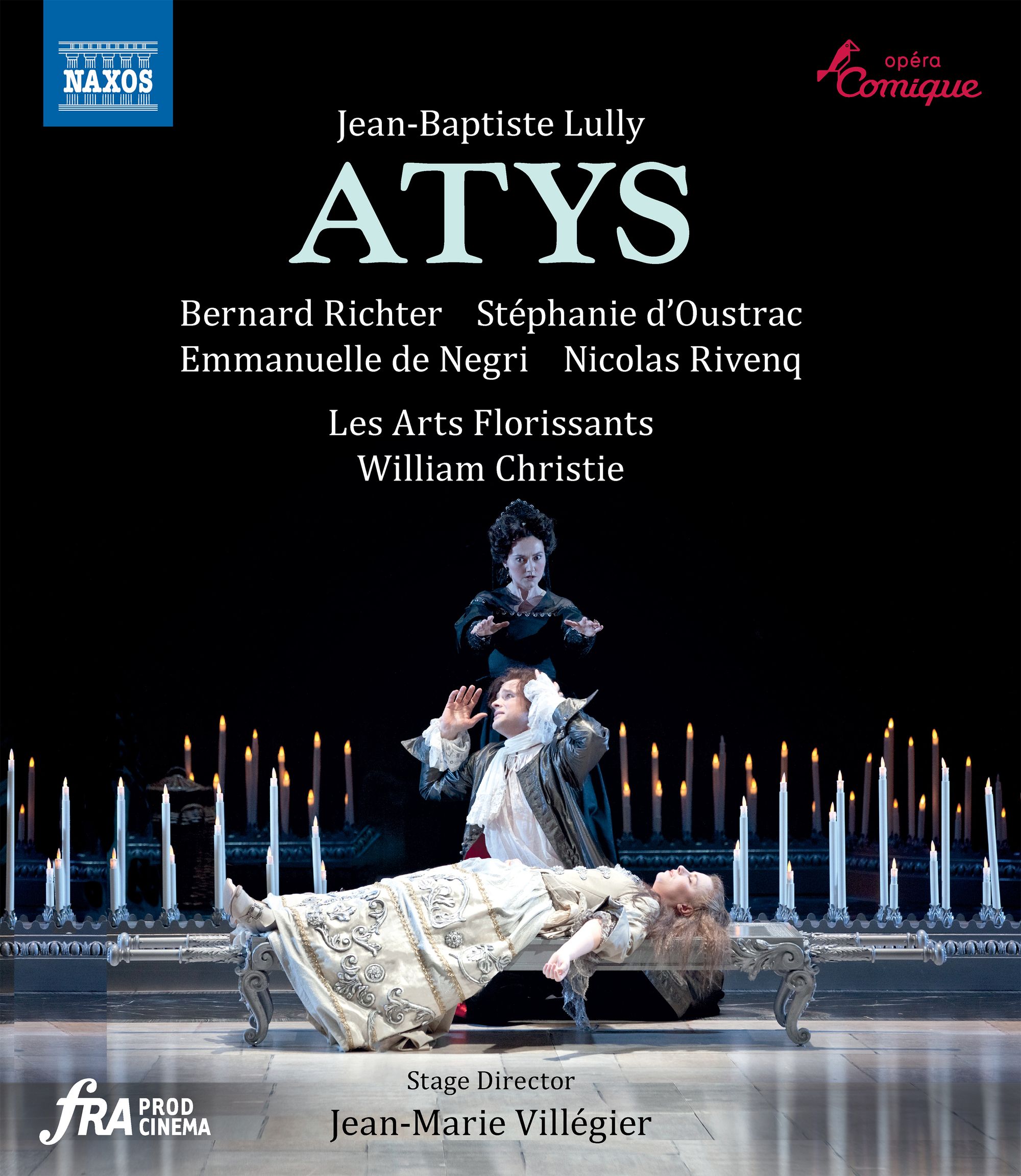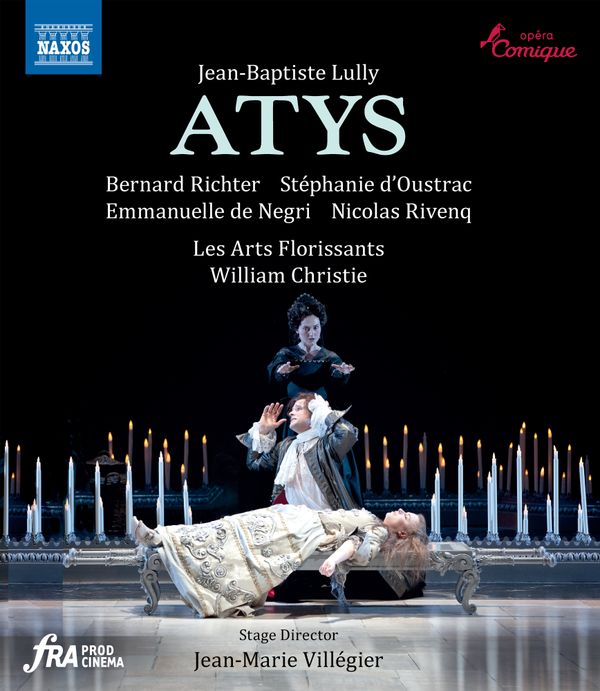 Lully's "Tragédie mise en musique" in a Prologue and Five Acts Atys of 1676 was a favourtite of King Louis XIV - in fact it became known as "the King's opera". Louis' aim to place France at the epicentre of European culture. The story originates in Ovid.
Last week, we considered another William Christie Baroque DVD/Bluray, that of Rameau's Platée in Robert Carsen's high fashion setting. In staging terms, this Atys could hardly be more different: the director is Jean-Marie Villégier; apparently the revival was paid for by an American philanthropist, Ronald P. Stanton. It is set absolutely in the spirit, clothing (and wigs!) of the time - something that alows us to be transported back in time and to savour Lully's magnificence. The libretto is by Philippe Quinault (1635-1688). With the expertise of William Christie and his Les Arts Florissants and a near-faultless cast, this performance allows Lully's genius to truly shine.
While it is not the same thing via a YouTube, here is the entire staging, for reference, in one three hour--plus video:
A story of revenge and murder, the opera itself is based on very human emotions. It is Cybèle who wreacks revenge, taken here by the magnificent mezzo Stéphanie d'Oustrac. Hearing the chorus on such fine form is a joy in itself, while dances are light-footed  (the chorus at the close of the second act is simply magnificent, as is the buoyancy of the orchestral riposte).
The third act of the five brings a central plateau of rest - literally, as it features Atys in slumber, in which the deities of Sleep and Dreams let Atys know of Cybèle's love; he awakens to find Cybèle at his side. Tenor Bernard Richter delivers Atys' "Que servent les faveurs que nous fait la fortune" with real tendresse, an emotion echoed by Christie's players (some of whom are present onstage).
Musically, the most powerful aspect to Atys is its consistency - the level of invention is stratospheric, and never lets up. Listen to the delectable scene in act one between Sangaride and Doris (sopranos Emmanuelle de Negri and Sophie Daneman respectively) in which Sangaride, betrothed to King Celenus, confesses to Doris that she loves Atys. The music is of the uttermost beauty, and the performance melts the heart.
D'Oustrac's assumption of the role of Cybèle is wonderful. Here's her "Venez tous dans mon Temple", the eighth scene of the first act:
D'Oustrac also closes the third act with a magnificently hushed and sustained "Espoir si cher et si doux" - seen in close-up, we the viewers can see every emotion etched on her face. Remarkable:
In contrast, the fourth act holds much drama. Nicolas Rivenq is a superbly strong and confident Célénus here. In the fifth and final act, Cybèle reveals everything to Célénus, an extended moment of held-breath suspense and beauty, the pair enclosed within a circle of candles.Certainly Richter as Atys does a fine realisation fo a person bewitched an, indeed, hallucinating (as a result of Cybèle's jealousy, she asks teh seity Alecton to mistake Sangaride for a monster, and to kill her.The final result is Atys' suicide (he stabs himself); at his death, Cybèle turns him into a pine tree, "whose boughs remain ever green". D'Oustrac is again magnificent here - fitting perhaps that she gets the final word.
In terms of sheer beauty, this takes some beating. Lully's genius is ever present, and to hear the power of this music via a productio that seeks to reveal the drama ratehr than to counterpoint or even subvert it is infinitely refreshing.
Here is the taster for the production:
Below, I have additionally included the Spotify link for Christie's  Harmonia Mundi recording.
An unmissable demonstration of great French opera in a simoly beautiful production.