Lalo and Casals Cello Concertos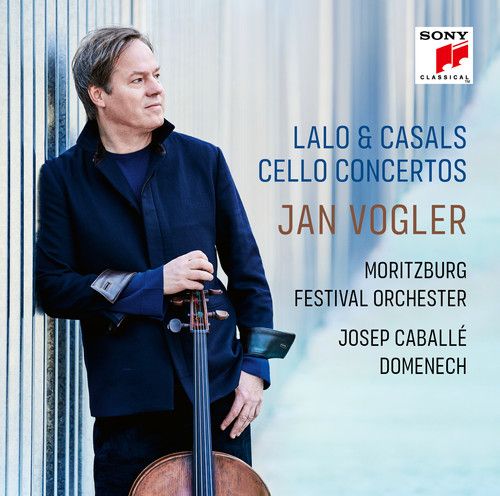 Cellist Jan Vogler runs his own chamber music festival in Moritzburg near Dresden. All of his recordings with musicians from the Moritzburg Festival have received excellent reviews. The festival also formed its own Moritzburg Festival Orchestra under conductor Josep Caballé Domenech. The orchestra is made up of excellent young musicians from all over the world.
The new album features Lalo's famous cello concerto plus the world premiere recording of a cello concerto by Enrique Casals, the brother of Pablo Casals
Édouard Lalo's (1823 – 1892) famous Cello Concerto in D minor combines Spanish folklore with influences of Beethoven and Schumann, an excellent work with a demanding symphonic part in which orchestra and soloist are in animated dialogue.2023 is Lalo's 200th birthday.
Enrique Casals (1892 - 1986), brother to famous Pablo Casals, was an outstanding violinist and conductor as well as a talented composer.  His colourful Cello Concerto in F Major is uniquely Catalan in character and yet very clearly inspired by late German Romanticism.