Introducing baritone George Gagnidze
Gagnidze is a major baritone, and this is a great showcase of his core talents and repertoire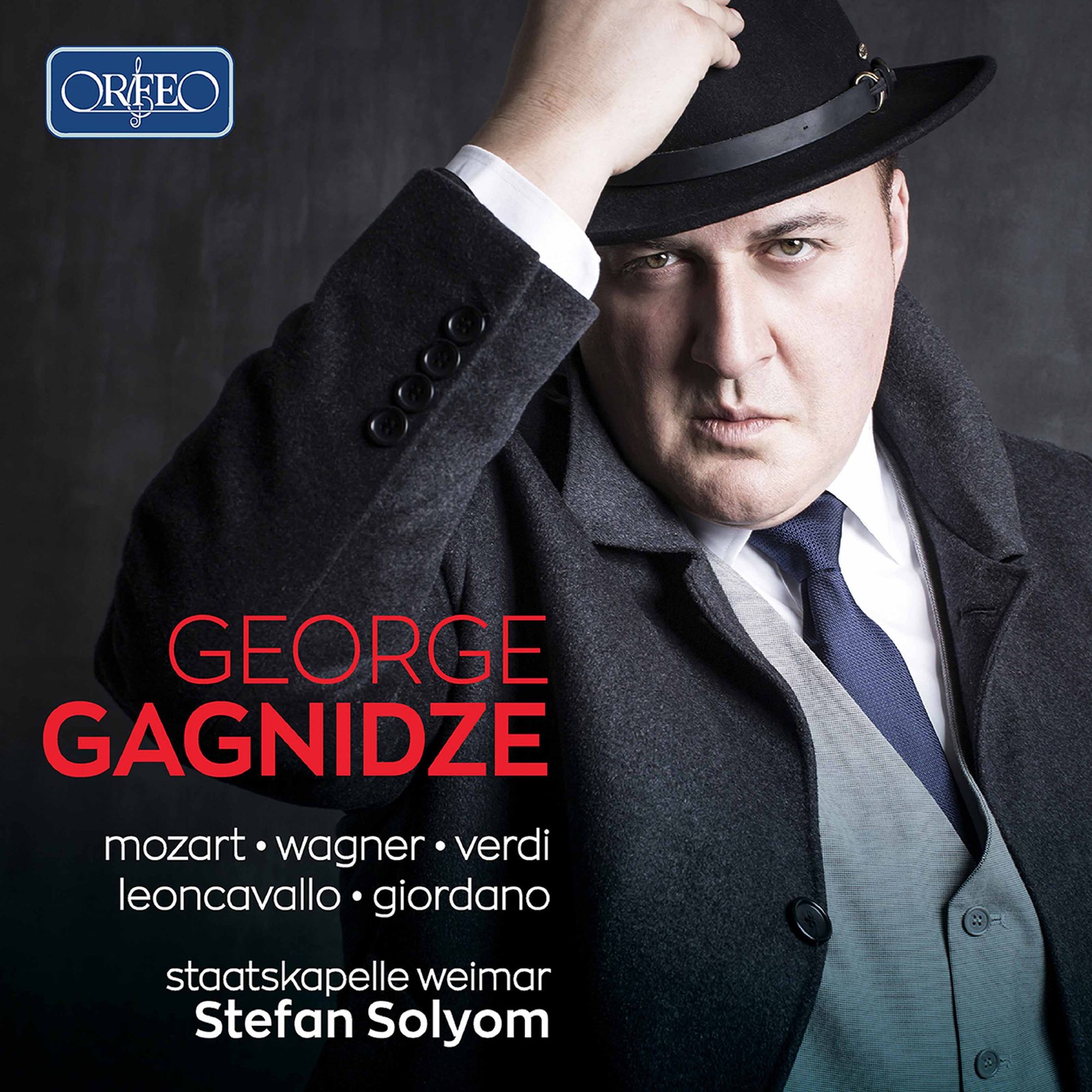 This is baritone George Gagnidze's debut album; and what a voice! I have only expreienced him live once, in a Prom Khovanshchina in 2017, conducted by Semyon Bychkov; it is good to get this window into his capabilities, especially when it s as well accompanied as here. The Staatskapelle Weimar is not an ensemble that has a first-rank reputation, but on this evidence maybe they should: the playing is superb.
But let's turn the spotlight on Gagnidze. He begins with one of the most purely theatrical Prologues of them all: "Si può?" from Leoncavallo's Pagliacci. And it is a brilliant performance, involved form the get-go (you'll also see what I mean about the orchestra):
The range of characters here is markedly diverse. The tragic clown of Pag moves to Gérard's act three scene and aria "Neico della patria" from Giordano's Andréa Chenier. This music so deserves to be heard more: it's verismo, impassioned, emotionally complex music, harmonically strong and intensely lyrical:
Some have likened the music of this Chénier aria to Scarpia's music from Puccini's Tosca, and we certainly hear the grey storm coulds in this performance (and just listen to the definition of the orchestra!). Gagnidze is absolutely inside his character, his high register superb: he is a real baritone, with a range euqally strong in all registers.
While Chénier is relatively specialised repertorie (although great baritones of the past have certainly tackled that aria - Giuseppe Taddei, for instance), the field grows exponentially when it comes to Verdi's Traviata Here it is the character of Georgio Germont who, in the vast second act, pleads to Violetta on behalf of his son (and manipulaes her horribly). Here he is at his most emotionally seductive in "Di provenza il mar":
It is, though, wonderful to have three lesser-known (these days) middle-period Verdi operas here. The first is Macbeth, the second Nabucco (both, interestingly coming to Covent Garden in the not too distant future; to complete the set, so is Traviata, but that's, erm, less of a surprise) and the third Un ballo in mashcera. Gagnidze's clear resonance with Verdi's idiom is everywhere apprent. Let's have Nabucco's "Ah, prigionero io sono" which captures Gagnidze at his most powerful (and notice how his voice does not strain or break one bit). Note also the restrained power of his voice and how simultaneously lyircal it is later in this wonderful aria:
I'd also like to quote, Il Conte di Luna's "Tutto è deserto ... Il balen del suo sorriso" from Trovatore, but do note that the orchestra is so quiet (a proper pianissimo!) at the opening that some volume adjustment may be necessary. Gagnidze is superb here, the accopanied recitative as gripping as any aria. Note the lovely touches of scoring we rarely hear, the dark clarinets syncopated against the voice for example:
The Verdi sequence ends with what I believe to be Verdi's greatest opera, Don Carlo (or Don Carlos, in the French version). The multiplicity of versions has worked against this opera: there are four and five act versions as well as French and Italian. We hear Rodrigo's great "O Carlo, ascolta," laden with emotion here. Conductor Stefan Solyam gives the "friendship duet" music the simplicity it requires (the the march-like passage on woodwinds). Verdi's characteristic "remembrance motifs" are used to maximal effect in this opera time and time again, and this is but one fine example:
And so we turn to Wagner. "Wie Todesahnung" from Tannhäuser as the last "official" track. It is a thing of beauty, as Wolfram pines for the love of Elisabeth, the Weimer trombones rich and creamy, Gagnidze's voice rich, his melodic lines long. Looking at Gagnidze's performance history, it is dominated by the Italianate repertoire (including Verdi Otello, not represented here, and  - this I would love to see - Francesca da Rimini by Zandonai). But this Wagner bodes very well indeed, there is real understanding of the Master's musical language:
The Don's Champagne aria ("Finch'han dal vino") from Mozart's Don Giovanni is an addendum/encore, perhaps the only  weak link here, low on energy. Celebrate the clear wins elsewhere on this disc: Gagnidze is a major baritone, and this is a great showcase of his core talents and repertoire.
We do have to ask one other question, though: this disc was released on September 17, 2021, and yet the performances date from 2013. Why have they sat in the can for so long - some eight years? Also it would be wrong of me not to mention a little faux pas in that the documentation refers to Opera Now (which featured an interview with Gagnidze) as a US publication. It's one I write for, and is most definitely UK-based.