Il Tenore: Freddie De Tommaso returns
this is a fine disc that reveals De Tommaso as spectacular in his core repertoire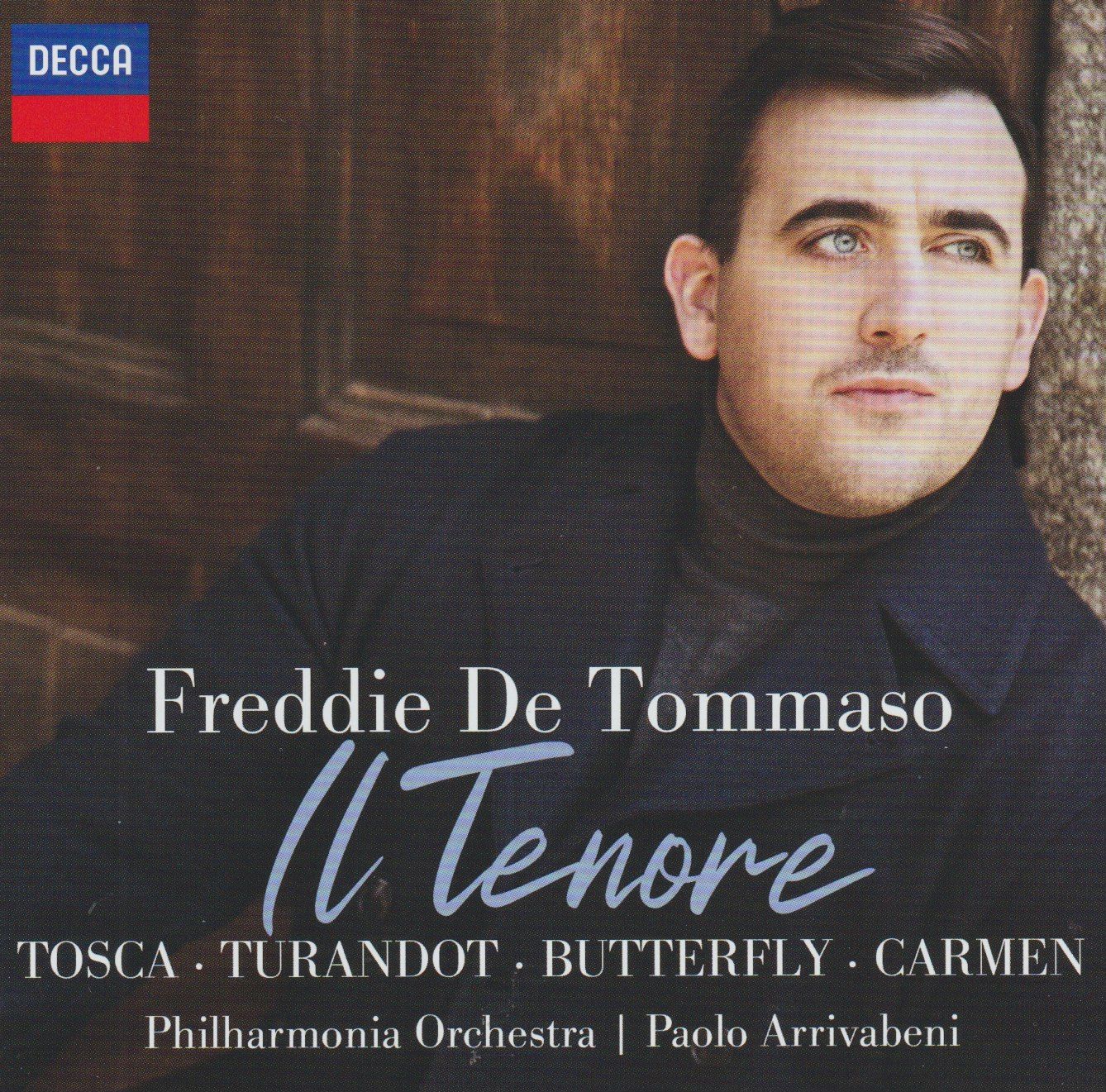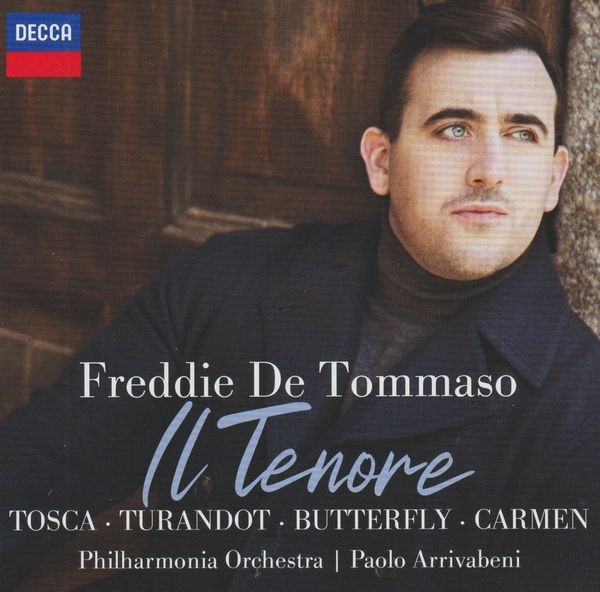 This is certainly not Freddie di Tmmaso's first appearance on Classical Explorer. Firstly, there was his excellent album Passione; then, we previewed Freddie di Tommaso's new album Il Tenore previously in this news post. And here it is, in all its glory.
And glorious it is (and what a fine contrast to yesterday's post on contemporary piano music from Carter to Xenakis!). It is good that De Tommaso has geusts: after a fine, strong "Recondita armonia" from Tosca, we get the whole, 13-minute plus Love Duet from Act 1 (from "Mario! Mario! Mario!"). It is the astonishing Lise Davidsen that joins him in the most impassioned  account. To hear these two live must be spectacular, and listen to how Paolo Arrivabeni sculpts the music with the Philharmonia Orchestra on top form:
The sheer power of De Tommaso's "E lucevan le stelle" is uttterly remarkable, the orchestra a velvet vurtain against his voice.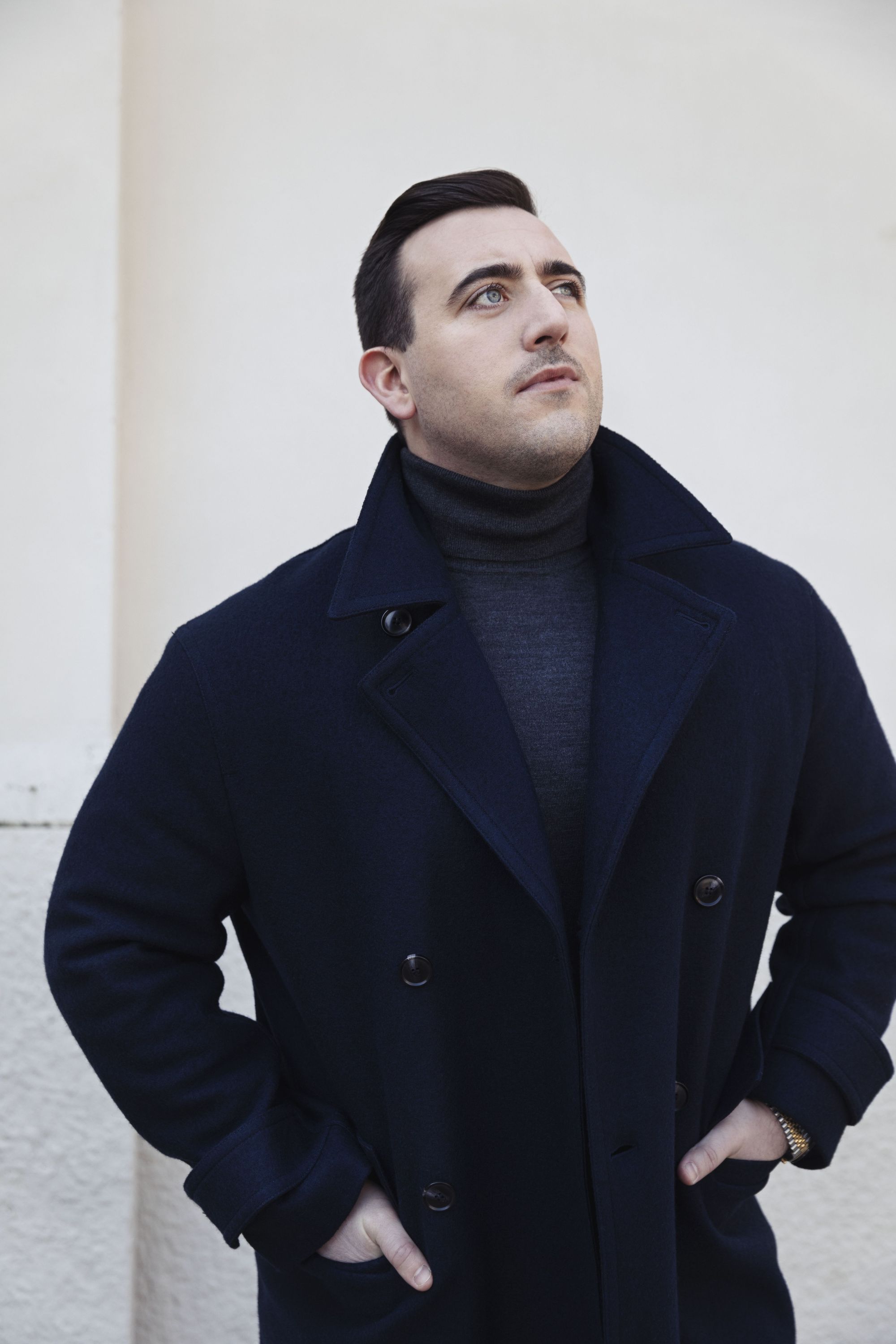 It is fascinating to hear the Tosca excerpts in stark jusxtaposition with those from Turandot (this latter the first opera De Tommaso saw at Covent Garden as an audience member).. The tenderness of De Tommaso's "Non piangere, Liù" is beautiful, but it is in the famous "Nessun dorma" (with Apollo Voices as the offstage chorus) that De Tommaso peaks. Thsi is verismo singing at its finest:
Another Love Duet: the Madama Butterfly excerpts are magnificently impassioned, the Love Duet here ("Vogliatemi bene") finds De Tommaso joined by another name-of-the-moment, soprano, Natalya Romaniw as Cio-Cio-San. The tissue elicacy of the orchestra here supports Romaniw's stunning way with Puccini's lines: simple, floating even. And yet the pair have all the power for the climaxes:
After a flowing "Addio, fiorito asil," the disc breaks its Puccini-base to move over to Bizet and Carmen. Full quarter-hour of Carmen, in fact, with a lovely Flower Song ("La fleur que tu m'avais jetée") followed by this, the finale of the fourth act, with Aigul Akhmetshina:
Currently identified as a "Best Seller" by Amazon, this is a fine disc that reveals De Tommaso as spectacular in his core repertoire, and for the second time in his career De Tommaso has topped the Classical Artist Chart and the Classical Specialist Chart.
On 15 July, Freddie De Tommaso opens the 2022 BBC Proms as soloist in the Verdi Requiem with Sakari Oramo, BBC Symphony Chorus, Crouch End Festival Chorus and the BBC Symphony Orchestra.
Il Tenore
Passione