Freddie de Tommaso: Passione
That de Tommaso can present an album which on the surface looks like pure entertainment but in reality offers an enriching musical experience is no mean feat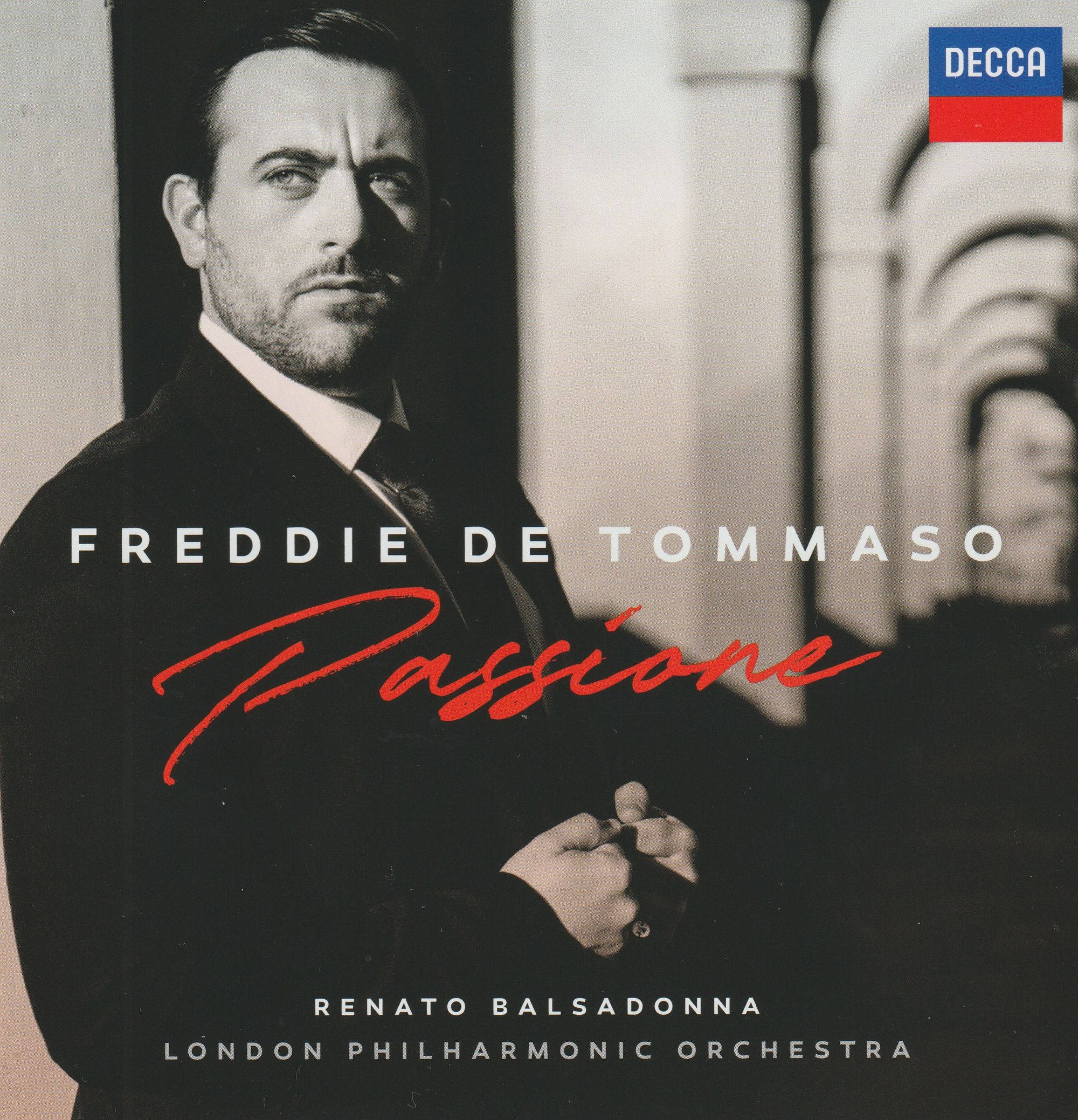 Freddie de Tommaso's album 'Passione', pays homage to his great hero Franco Corelli, born a century ago in Ancona, Italy on 8th April 1921. Here's the trailer:
Freddie De Tommaso is a graduate of the Royal Academy of Music and won First Prize, the Plácido Domingo Tenor Prize and the Verdi Prize at the 2018 Francisco Viñas International Singing Competition in Barcelona. He was a member of the Young Singer Academy at the Salzburg Festival in 2018 and went on to join the studio of the Bayerische Staatsoper for the 18/19 season.
De Tommaso performed at the Royal Opera House, Covent Garden in December 2019 as Cassio in Verdi's Otello and headlined the re-opening of the Wiener Staatsoper in September 2020 as Pinkerton in Madama Butterfly. The FT wrote, "Freddie De Tommaso sang so vividly that Cassio for once became a character who gets noticed" and BR Klassik hailed him a "bombshell voice".
De Tommaso says, "It's a great honour to join the ranks of illustrious tenors on the Decca Classics roster. Decca's belief in me is both humbling and inspiring and I look forward to some exciting collaborations ahead. The songs on my debut album are all close to my heart and pay tribute to my heritage and my heroes so I hope to share their passion with as many people as possible."
Label Director of Decca Classics, Dominic Fyfe, adds, "Nothing beats the thrill of signing a new tenor and in Freddie De Tommaso we have a voice which has already set pulses racing across Europe. Decca does tenors like no other label: Del Monaco, Bergonzi, Di Stefano, Pavarotti, Calleja. It's rare to find a true spinto tenor today and, at only 27, Freddie has the world at his feet."
2021 marked four milestone centenaries in the 'Year of the Tenor': the births of Mario Lanza (31st January), Franco Corelli (8th April), Giuseppe Di Stefano (24th July) and of the death of the father of all modern tenors, Enrico Caruso (2nd August). De Tommaso's album celebrates the songs they made famous and explores the musical landscape of his father's family from Italy's deep south: Casamassima, near Bari, in Puglia – once part of the Kingdom of Naples.
Decca has mined its archive of unique arrangements made for its star tenors of the past including Mario Del Monaco and Luciano Pavarotti. Heard here for the first time in decades, and painstakingly reconstructed from the original scores and parts, are arrangements by Henry Mancini, Mantovani and Giancarlo Chiaramello plus arrangements of songs made for Giuseppe Di Stefano by Roberto Negri.
The album also features three world premiere recordings: Respighi's 'Nebbie' in the new orchestration by Salvatore Di Vittorio based on Respighi's original manuscript, and two rare Puccini songs specially orchestrated for this recording: 'Mentia l'avviso' and 'Sole e amore'. Venetian-born Renato Balsadonna, former chorus director at the Royal Opera House, conducts the London Philharmonic Orchestra for this release. Here is De Tommaso talking about the Puccini orchestrations:
... and here is in that beautiful Respighi song, Nebbie:
Freddie De Tommaso brings his own individual slant to these much-loved classics, while bringing them back into the public's consciousness: once universally beloved, perhaps pre-De Tommaso it was Pavarotti who was the last to truly bring them to currency. That De Tommaso can present an album which on the surface looks like pure entertainment but in reality offers an enriching musical experience is no mean feat.
We offer this post in anticipation of De Tommaso's next album, and his first of opera arias, Il Tenore, which will be released on June 10 (and which we fully intend to cover here on Classical Explorer).