Repost: I Am Hera: The delights of soprano Hera Hyesang Park
This singer, more than most, achieves a level of purity of utterance that is to be cherished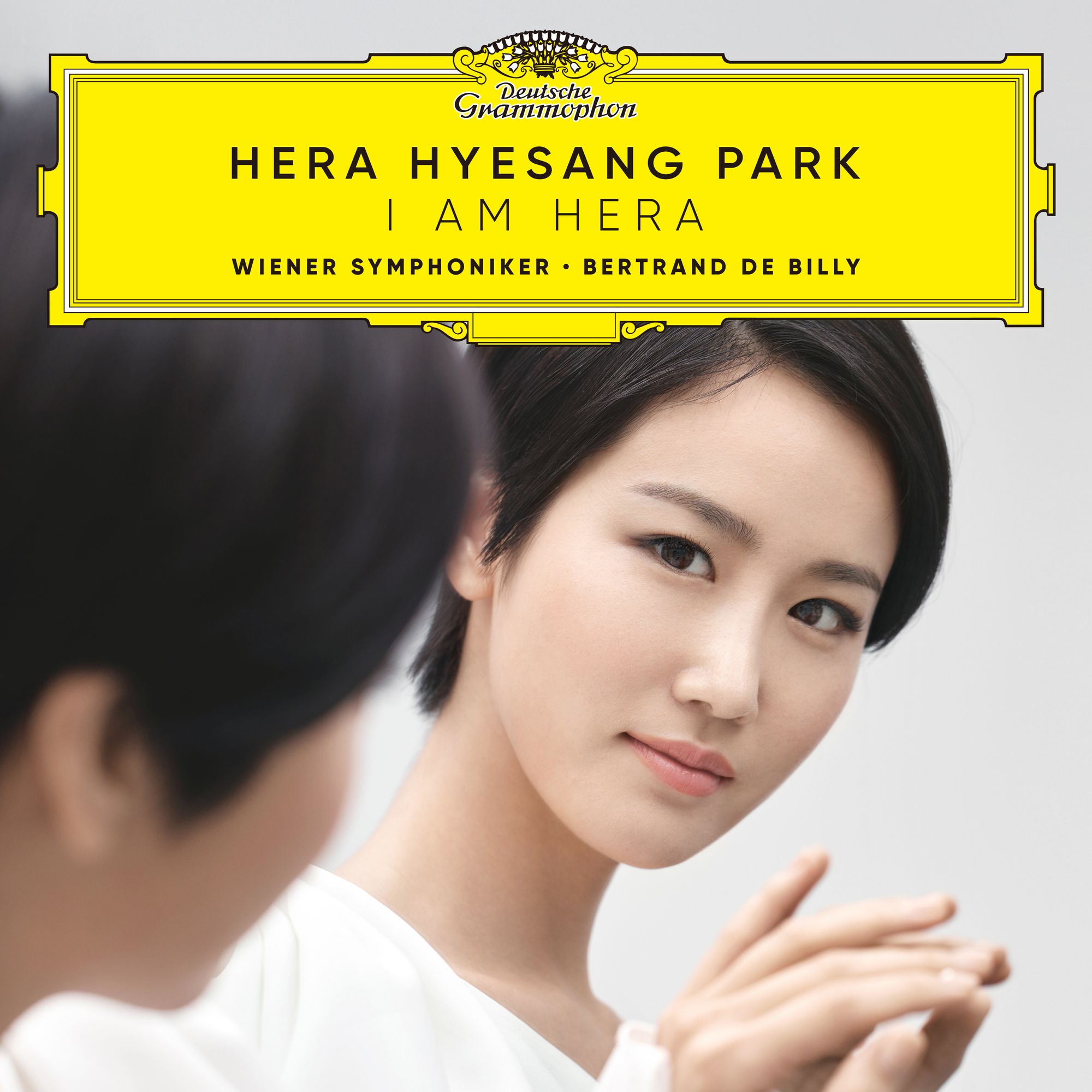 This post came about because of a performance of Mozart's Così fan tutte at Glyndebourne last Sunday, which found South Korean soprano Hera Hyesang Park sharing the stage again with the great Alessandro Corbelli (the two had previously appeared together at Glyndebourne in the cast of Rossini Barbiere, with Park as Rosina). My full review of that performance is here, but Park's Despina was enough to make me want to know more. And what better than a statement of who she is through glorious music: 'I am Hera'.
Hera has sung Despina at San Francisco and Munich as well as Glyndebourne; sadly, her performances as Zerlina Don Giovanni at the Met this year appear to have been cancelled. She was part of the New York Metropolitan Opera's Lindemann Young Artist Development Program, where she sang Barbarina (Le nozze di Figaro) and Taumännchen in Humperdinck's Hänsel und Gretel.  Her Metropolitan Opera debut was as the First Wood Nymph in Dvořák's Rusalka. A multiple award winner, she graduated from The Juilliard School in New York City with an Artist Diploma in Opera Studies, a prestigious two-year advanced training program, after earning her Master's degree there in 2015.
The way Hera (for such, presumably, we should call her) spins the long lines of Handel's 'Se pietà di me non senti' is beautiful. her voice is light and pure but certainly not insubstantial or overly cutting (follow link for YouTube). This recital disc includes music by Gluck, Pergolesi, Handel, Mozart, Rossini, Bellini, Puccini and two final tracks by Korean composers:
Lovely to hear some of Pergolesi's La serva padrona, bright as a button (even if the recording feels a bit swimmy at times, Hera is impeccable and there is a fine contributionf from the Vienna Symphony Orchestra and the experienced Bertrand de Billy, whose Don Giovanni on Arte Nova was so impressive: there appears to be one copy of that available on Amazon at the time of writing, for the silly price of £2.14!).
Some Gluck rounds out the earlier portion of the disc; on then to Mozart, something of a speciality it would seem. Hera offers excerpts from Figaro, Don Giovanni, Die Zauberflöte and Idomeneo. Perhaps let's stop off at the least-known of that list, Idomeneo, a gem of an opera, and  Ilia's dramatic "Padre, germani, addio!" ; she also brings real pathos to Pamina's "Ach, ich fühl's"  from Zauberflöte.
We mentioned Hera's Rosina at Glyndebourne earlier, Here she sings arguably the most famous of Rosina's arias, "Una voce poco fa," a performance that allows her voice to fly free and unfettered; the performance is joy itself. As to Bellini and Puccini, Hera finds real depth in the two excerots from Bellini's I Capuletti e I Montecchi (try the famous "Ah! quante volte"). Musetta's Waltz ("Quando m'en vo," from La bohème) is simply beautiful, Interestingly, DG's documentation gives "SC" catalogue numbers for Puccini's works, a rarity - I assume that's Dieter Schickling's catalgue punlished by Bärenreiter.
It's traditional for artists to include music from their home territories on discs such as this (as Anita Rachvalishvili did on her recent disc Élégie, recently covered by Classical Explorer). One that Hera includes, Un-Yung La's Psalm 23, was included to reflect Hera's Christian beliefs; more traditional Orientalist associations lace Joowon Kim's Like the Wind that Met with Lotus, a piece both pensive and fragrant (and which also includes a lovely violin solo).
In an interview reprinted in the booklet, Hera says that "truthfulness in music is so hard to achieve". It strikes me she, more than most, achieves a level of purity of utterance that is to be cherished.