Be All Merry: Christmas Music from Dublin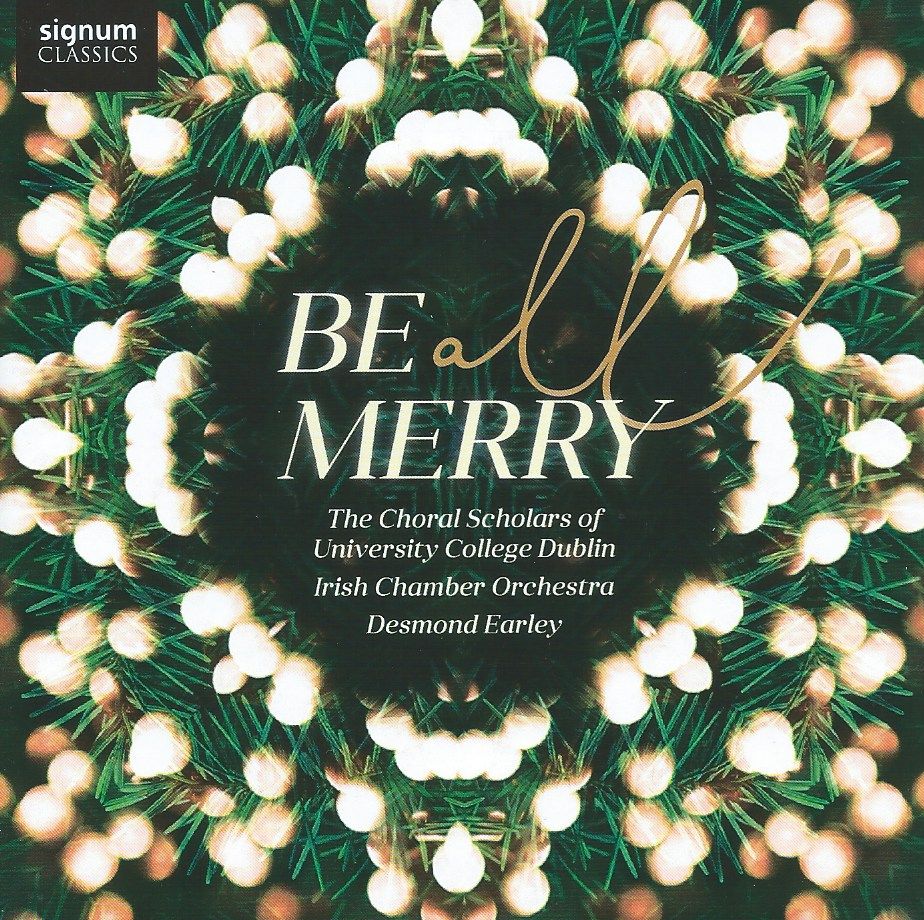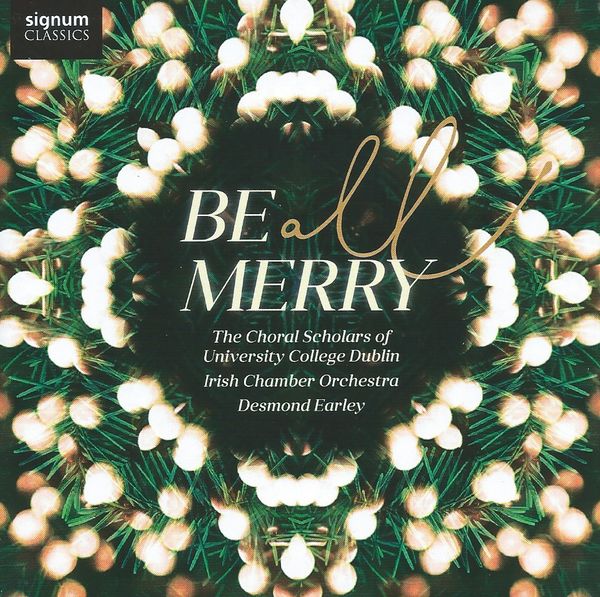 'Tis the season ... and, despite the live music ravages of CoVID, there is a Christmas feast of music in 2020, both on disc and online. For the latter, the VOCES8 Live from London - Christmas Festival is surely without rival: we have already had three concerts, violinist Rachel Podger joining VOCES8 in Guardian Angel; VOCES8 and The Aeolians of Oakwood University; and finally (so far) Apollo5 (the Tallis Scholars follow on December 12).
For the former, let's crack on with the Choral Scholars of University College, Dublin and their new album, Be All Merry on Signum Records, a disc that features three pieces written expressly for the Scholars: Eoghan Desmond's Be All Merry; Timothy Stephens' The Adoration of the Magi; and a setting of the Advent plainsong hymn Christe, Redemptor Omnium by Ivo Antognini. The programme also includes Irish carols, including the well-known Wexford Carol for which, along with several other tracks, the choir is joined by the Irish Chamber Orchestra under Desmond Earley.This combination of teh new with regional specificity makes this album unique.
Here's The Adoration of the Magi, a setting of the poetry of W. B. Yeats:
Rather nicely timed to coincide with the distribution of the CoVID vaccines perhaps (although that could hardly have been the intent), the disc includes Linda Kachelmeier's We Toast The Days, which looks forward to a brighter new year and includes beautiful solos from tenor Ciaran O'Donovan and baritone Ivan O'Neill, heard just before Auld Lang Syne:
Favourites (Have Yourself a Merry Little Christmas, God Rest Ye Merry, Gentleman, In Dulci Jubilo) nestle alongside a sheaf of new Christmas music, all suffused with that lovely seasonal glow.  
See also Classical Explorer's previous Christmas posts: Christmas in Puebla, Britten's Christmas Music and the Christmas Responsories of Duarte Lobo.