A Trio of Trumpet Concertos
A vitally important disc for its recognition of the work of Timofei Dokshizer, and an incredible showcase for Merkelo.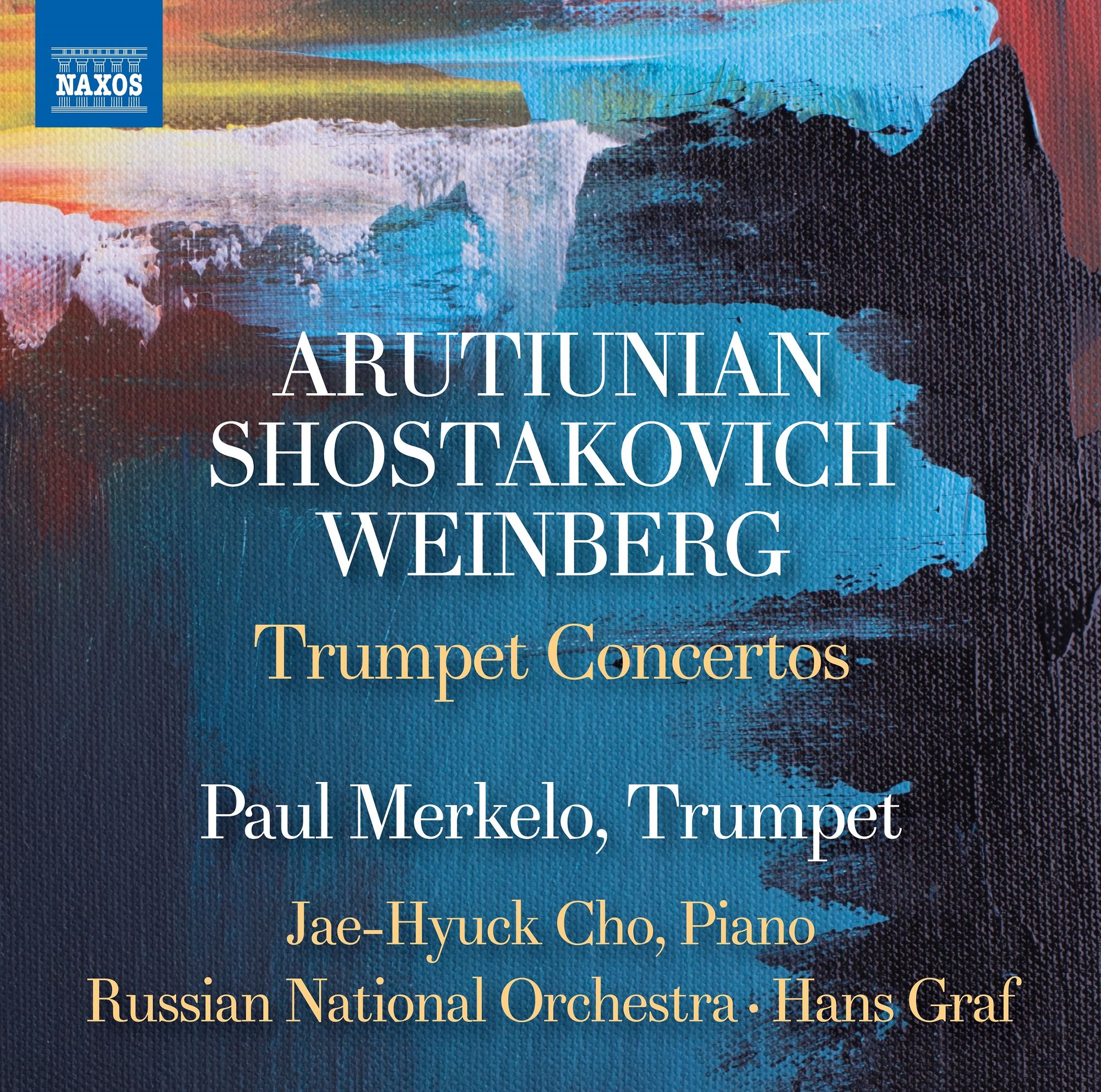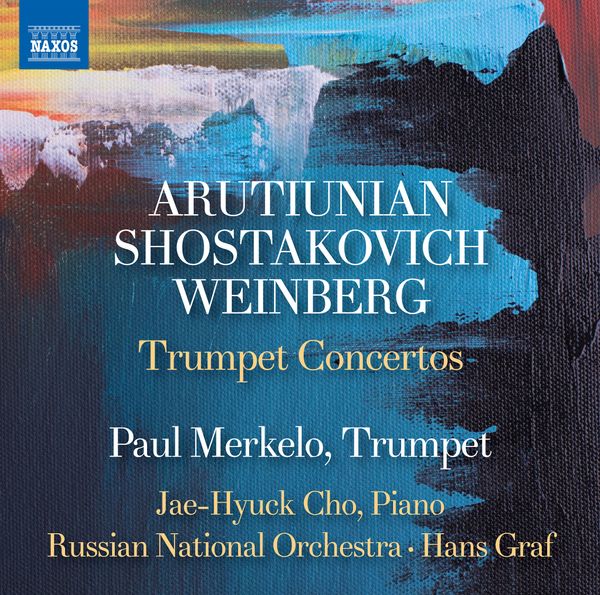 I remember hearing the Trumpet Concerto by Alexander Arutunian (1920-2012) many years ago in  church in Manchester with the BBC Philharmonic on a lunchtime concer. The piece impressed me then, as it does now. It nestes on this disc with two other concertos - all of them have connections with one of the rgeatest of trupeters, the Russian player Timofei Dokshizer, born in Nizhyn (now in the Ukraine) in 1921 and who died in Vilnius in 2005. You might also see the surname as "Dokshitzer" as it is a transliteration.
Although written for Aykaz Messlayan (and permiered by him in 1950), Arutunian's concerto in this recording features a cadenza by Dokshizer. It is cast in a single movement that lasts around 15 minutes. The opening almost sounds Spanish to me, but later on there is no doubting the Armenian aslect of the music (you may well find similarities to Khachaturian's mode of expression - hardly surprising, given his gfamously Armenian roots±).
Here's an intreoduction from Paul Merkelo - it's worth watching not just for its informative content, but for Merkelo's obvious ethusiasm for his subject:
As to the piece, there is the lyrical section around 10 minutes in that is so memorable for me. There are a couople of viable alternatives to Merkelo's performance: in modern times, Sergei Nakariakov has offered a fine version (although I prefer Merkelo's innate musicality); but let's hear it complete with the Man Himself, Dokshizer, with the Orchestra of the Bolshoi Theatre under none other than the prolific Gennady Rozhdestvensky:
I should say the finale is pure, unbridled fun, riotous in an almost but not quite Shostakovich fashion; and the theme seems to have some characteristic Armenian inflections.
And so to the Weinberg. Let's have a little teaser first, from Merkelo:
The respected conductor Hans Graf says "we have to discover Weinberg's music", and I like his use of the imperative- we "have" to. And once you hear some of the Quartets and chamber music (String Quartets Nos. 2, 5, & 8 on Chandos; the Piano Quintet from Elisaveta Blumina on Oehms Classics; Chamber Symphonies Nos. 2 & 4 on Naxos) or his opera The Passenger, or sone of his Piano Sonatas, y0u'll hear why.
All members of Weinberg's family died under Nazi occupation, which impacted his extreme work ethic (he basically never stopped working). The Trumpet Concerto is immediately spikier in its language, as you can hear from the first moveent, "Etudes":
Weinberg's concerto was writen 1966-67 and premiered by Dokshizer and the great conductor Kirill Kondrashin (I really should do a post on Kondrashin ...) in Moscow in 1968. Shostakovich, no less, described Weinberg's concetro as a "symphony for trumpet and orchestra," and indeed at 24 minutes duration there is space for Weinberg to develop his materials!
Do listen to the first movement quoted above complete - there is the most remarkably inventive passage, beautifully scored, about two or three minutes before the end. Merkelo is like a chameleon moving between virtuoso leaps and lyricism - and towards the very end ofthe movement, near-pointillism (and fun pointillism at that! - the disjunct intervals are almost playful here).
The slow movement (which leads directy into the finale) is called "Episodes".  There is a grim intensty here that is most impressive that derives not least from Weinberg's superb command of harmony:
As for the finale, that is where the fun starts (there is not a lot of fun in the slow movement). Weinberg weaves into his musical fabric a host of reference to other works by other composers: Mahler Fifth Symphony, veering off into Weinberg's own territory, Mendelssohn (a skewed Wedding March, with Weinberg pointing out the similarities between that and the Mahler), Rimsky-Korsakov, Shostakovich ... this is a fascinating tapestry of fanfares (which is, after all, the title of the movement). The use of percussion in dialogue with solo trumpet (and no-one else) is very Shostakovich-like in itself; but we have to remember this is all in Weinberg's own language. Merkelo's playing is beyond criticism here, so unbelievably clean of attack, each interval perfectly judged:
... and here is the concerto complete with Dokshizer and the Moscow Philarmonic Orchestra under conductor Algis Zhuraitis. I have chosen this video as, usefully, there is a score you can follow as you listen, for those inclined to do so And it has to be said, Dokshizer's virtuosity is beyond compare:
Finally, Shostakovich, the only concerto you are likely to know here. And yet even here there is a twist. Here's Merkelo, introducing the piece:
Merkelo was granted permission from the Shostakovich Estate to make this recording which includes an "extended trumpet part by Timofei Dokshitzer and Paul Merkelo". The last arrangement Dokshizer made (he made many during his life) was of this very piece, an arrangement only published in 2009, four years after the great trumpeter's death and in a version for trumpet and piano. The orchestral parts used here are the Schirmer original score at the suggestion of Maestro Graf,. Notice how the trumpet takes over the melodic line from the piano right hand at the opening, for example:
Edition details apart, this is a truly great performance. Merkelo is in commanding form, and his pianist Jae-Hyck Cho, is a real discovery.
The trumpet lines in the second movement seem to dovetail with the piano with a sort of magic in this performance:
The slow movement is positively magical; the brief Moderato that leads to the finale is set alight by Cho's playing ... and follow this link for is Dokshizer with pianist Sergei Solodovnik and the Lithuanian Chamber Orchestra under Saulius Sondeckis in a 1995 recording of the first movement.
I do like Merkelo's way with Shostakvoch's quote of  'O du liebe Augistin' in the finale; if only Cho's interruptive chords were that just bit more outrageous, that bit less well-mannered:
A fabulous disc, vitally important for its recognition of the work of Timofei Dokshizer, and an incredible showcase for Paul Merkelo himself.
I should point out that, at the link below, the disc is rediced by 24% at Amazon, down to £8.56: