A Christmas Wish: Ellen Williams brings festive warmth
A Christmas Wish is a treat of the utmost beauty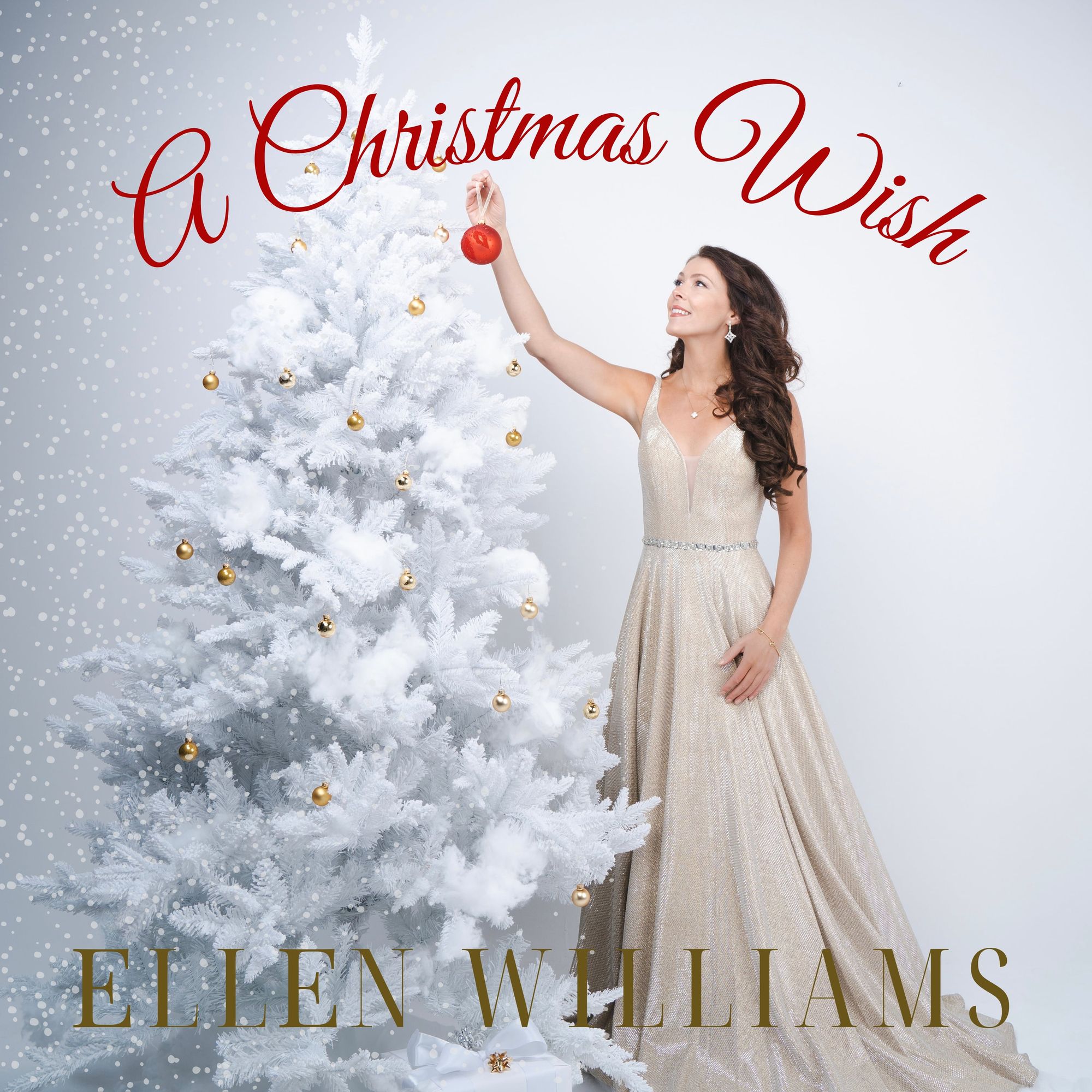 Released on December 3, this is Classical soprano Ellen Williams offers her debut Christmas album.  A Christmas Wish is a collection of much-loved Christmas pieces that ranges from traditional carols to popular Christmas songs together with one or two less well-known festive gems.  
Here is the YouTube sampler which enables you to hear a snippet fo each track. The arrangements are lush and warming, like a brandy butter-drenched mince pie:
Ellen's rendition of John Rutter's I Wish You Christmas is the perfect introduction to the album:
As Ellen Williams herself says,
My love of Christmas music is rooted in traditional carols and choral music and I remember singing songs by John Rutter with choirs I sang with as a child.  For me this song and the lyrics really capture the warmth and magic of Christmas.  
The album also includes favourites such as Silent Night, White Christmas and In The Bleak Midwinter, as well as Christmas songs from the movies and duets with guest artists, tenors Billy Andrews and John Riesen.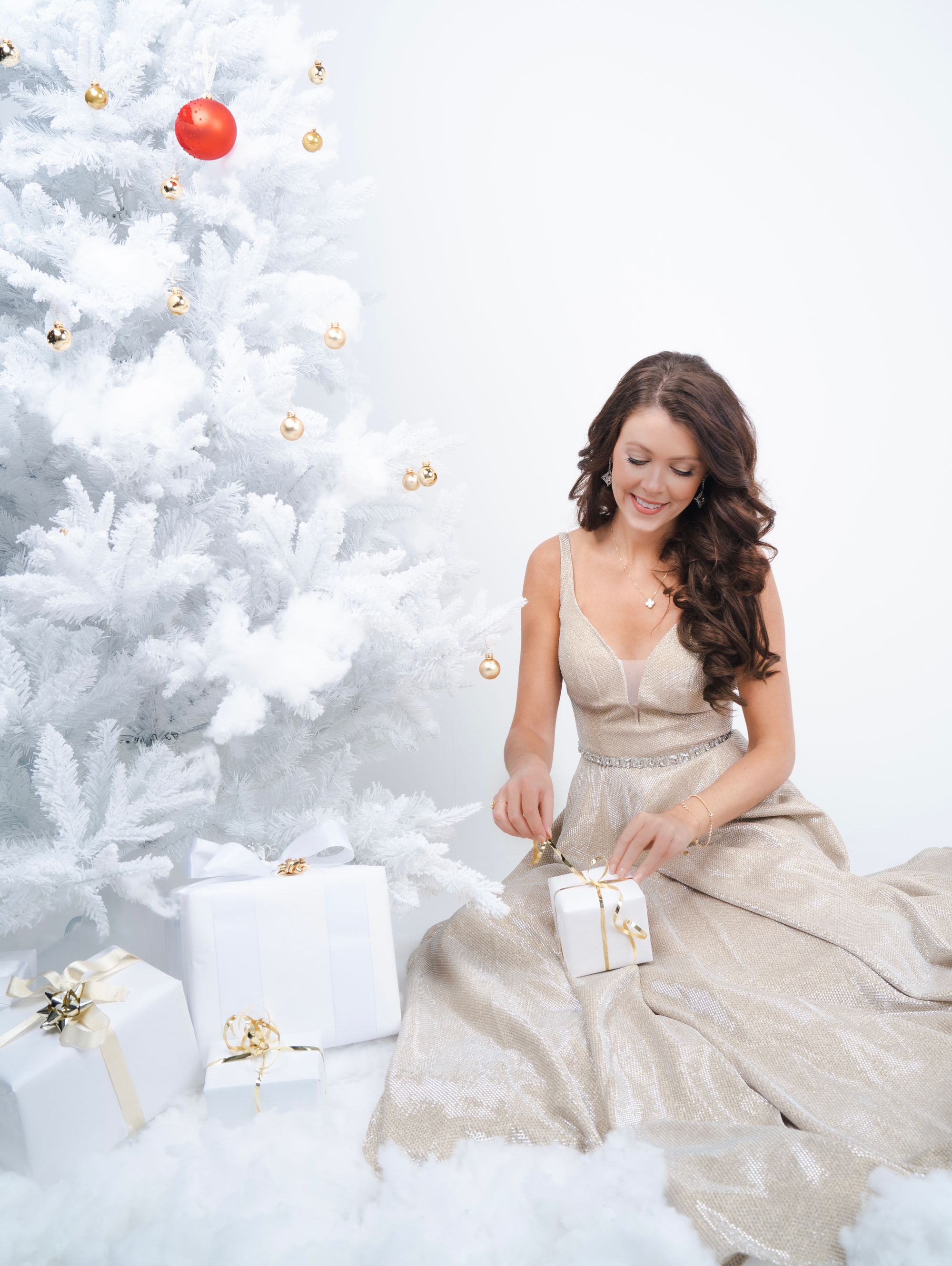 I have to say that one of the most appealing songs here was new to me, Sammy Cahn and  Jule Styne's Christmas Waltz, which works beautifully. Perhaps Strictly should take note:
Watch here as Ellen performs of one of the songs from the album, Voice Of An Angel:
Williams' voice is pure and, importantly, steady. No tremulous vibrato here, and it really works in favourites such as White Christmas (nice orchestral arrangement, too. Dan Lambert's arrangements throughout the disc are top notch):
Ellen grew up with music in the family.  Her grandmother was always singing Welsh hymns and folk songs to her and her mother is an international harpist.  Last Christmas, Ellen's debut single Dancing with the Angels, a new arrangement of beautiful Welsh Lullaby Suo Gân (which featured in Spielberg's Empire of the Sun), went straight to No 1 in the UK Classical Charts. Ellen then went on to release an EP of film music titled Cinema, which she showcased with a series of breath-taking music videos featuring some of Wales' most cinematic landscapes.

Ellen has come a long way since her first Saturday job singing the songs of Wales to tourists in medieval banquets in Cardiff Castle. Ellen was delighted to be asked to sing at the wedding ceremony of Sir Bryn Terfel and has sung to international audiences as well as in many of the UK's most prestigious concert halls and venues, including the Royal Albert Hall, Cadogan Hall, Bridgewater Hall, the Wales Millennium Centre, under the baton of Sir Karl Jenkins and for HRH The Prince of Wales at Buckingham Palace.
Ellen then went on to release an EP of film music entitled Cinema, which she showcased with a series of breath-taking music videos featuring some of Wales' most cinematic landscapes.
A word about the orchestra and, specifically, its conductor. This is the National Film Orchesta is conducted by Chris Craker; and Craker also produced the album. I take it ihis is Chris Craker who founded the wonderful Black Box label in 1998. He marshals hi.s forces beautifully; unsurprisingly given his credentials, the band sounds fantastic, as you can hear in the symphonically-minded Merry Christmas Mr Lawrence:

The track The Prayer is the best of the duets, here with "The Dark Tenor" (!) Billy Andrews, another track that rises to positievly symphonic dimensions:
Ellen Williams' achievement is to make this music sound anew. She sings with heartfelt sincerity, her voice a continual joy to listen to. Williams' diction is so clear, and yet her attention to comprehensibility never once gets in the way of the story-telling (try that Merry Christmas Mr Lawrence for a good example). She also happens to be blessed with that World-class recording. I auditioned this both in compact disc format and through  Apple Music lossless. Whichever way one hears it (Apple lossless won out for me, such clarity, such ambience), A Christmas Wish is a treat of the utmost beauty.