Where All Roses Go: Apollo5 in Romantic mood
A wonderful, generously filled disc that will surely bring great joy and solace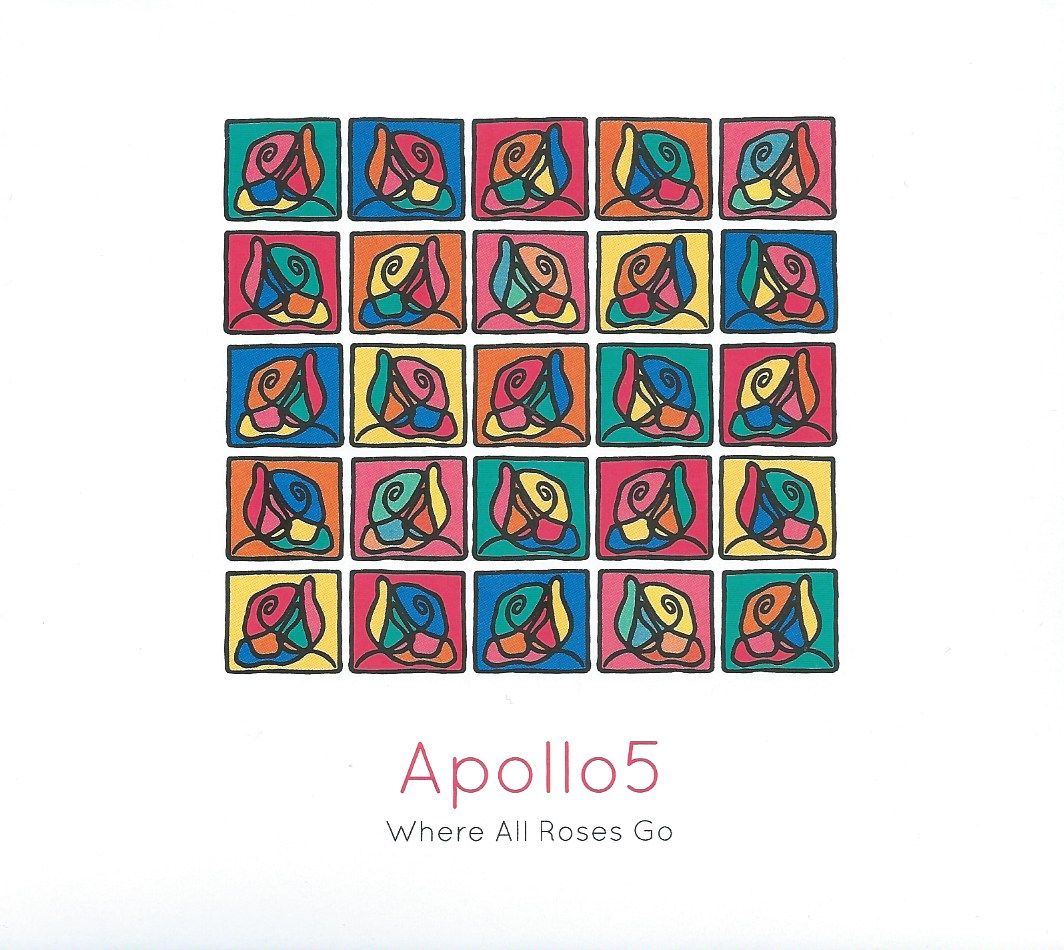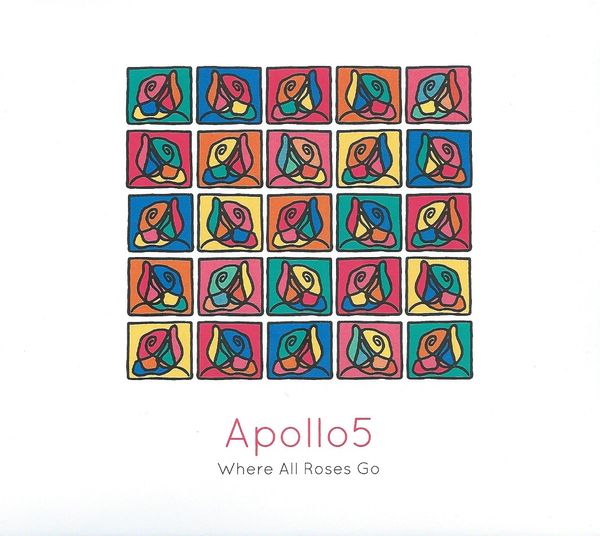 Readers who are currently enjoying the virtual delights of VOCES8's latest festival, Live from London Spring will surely have reveled in Apollo5's Valentine's Day concert (review here). The disc we're looking at today, Where All Roses Go, is Apollo5's recorded gift to the world of love, a sequence of music that spans music from Guerrero, Tallis and Byrd to compsoers of today such as Emily Dickens, John Tavener and Paul Smith. The disc also marks the tenth anniversary of Apollo5.
The repertoire spans at least 500 years (who knows when the traditional songs originated ...). The thread, apart from Love with a capital 'L' of course, is the immediately recognisable sound of Apollo5. There is a specific sense of delicacy, almost vulnerability, to the sound that is most appealing, as if it blossoms only for a short time (luckily that isn't the case!); there is freshness there, too, that of discovery, all bound together by five flawless vocal techniques. Flawless they would have to be, too: with this level of clarity, any slight slip would stand out like a sore thumb.
The disc takes its title from Michael McGlynn's beautiful piece:
Apollo5 recorded this in the "long, quiet months" of 2020 when the rest of us were baking furiously. In a sense the programme becomes more than a celebration of St Valentine; it examines the many aspects of love itself even as, in 2020, responses which were tested as separation was the norm (and even hugging became very much taboo).
The pieces by the Spanish composer Francisco Guerrero (1528-99), a composer who absolutely deserves to me mentioned in the same breath as his compatriot Victoria, hold particular depth in their timelessness. Here's Apollo5 in the first, Veni Domine; although personally I find O Virgen, also on the disc, even more affecting:
One of the most astonishing tracks is by Paul Smith, Lost Innocence, a lovely piece which just happens to be the perfect exemplar of that clarity and purity I was talking about earlier. Just listen to the top line of this:
One of the most impressive aspects of this disc's programming is that, whle it runs as smoothly as a flowing river, the familiar and the unfamiliar rub shoulders so effectively. It's not just about traversing periods of music, its how we can hear Poulenc's beloved, exquisute Stabat Mater in the same hour as Eric Whitacre's brilliantly executed setting of This Marriage, a setting of Rumi. The text seems to have inspired what I at least certainly feel to be one of Whitacre's finest compositions:
... and perhaps, as tapered easing of restrictions meet vaccines, we can dare to believe the sentiments of the beginning of the penultimate track, Finzi's setting of Robert Bridges, Haste on, My joys!, from his Op. 17 set of seven Bridges settings, a meditation on the transitory nature of joy itself but also a celebration of it:
Listen to how Finzi skilfully contrasts the breathless polyphony of the opening ('Haste on, my joys, Your treasure lies / In swift, unceasing flight / O haste: for while your beauty flies / I seize your full delight'') with the delicious harmones of the chordal sections. The very transitory nature of the joys invite us to grasp them, to live every moment; surely a message for our troubled times.
A wonderful, generously filled (72 minutes) disc that will surely bring great joy and solace.