Weill Violin Concerto & Symphony No. 2
Admirers of the music of Kurt Weill need not hesitate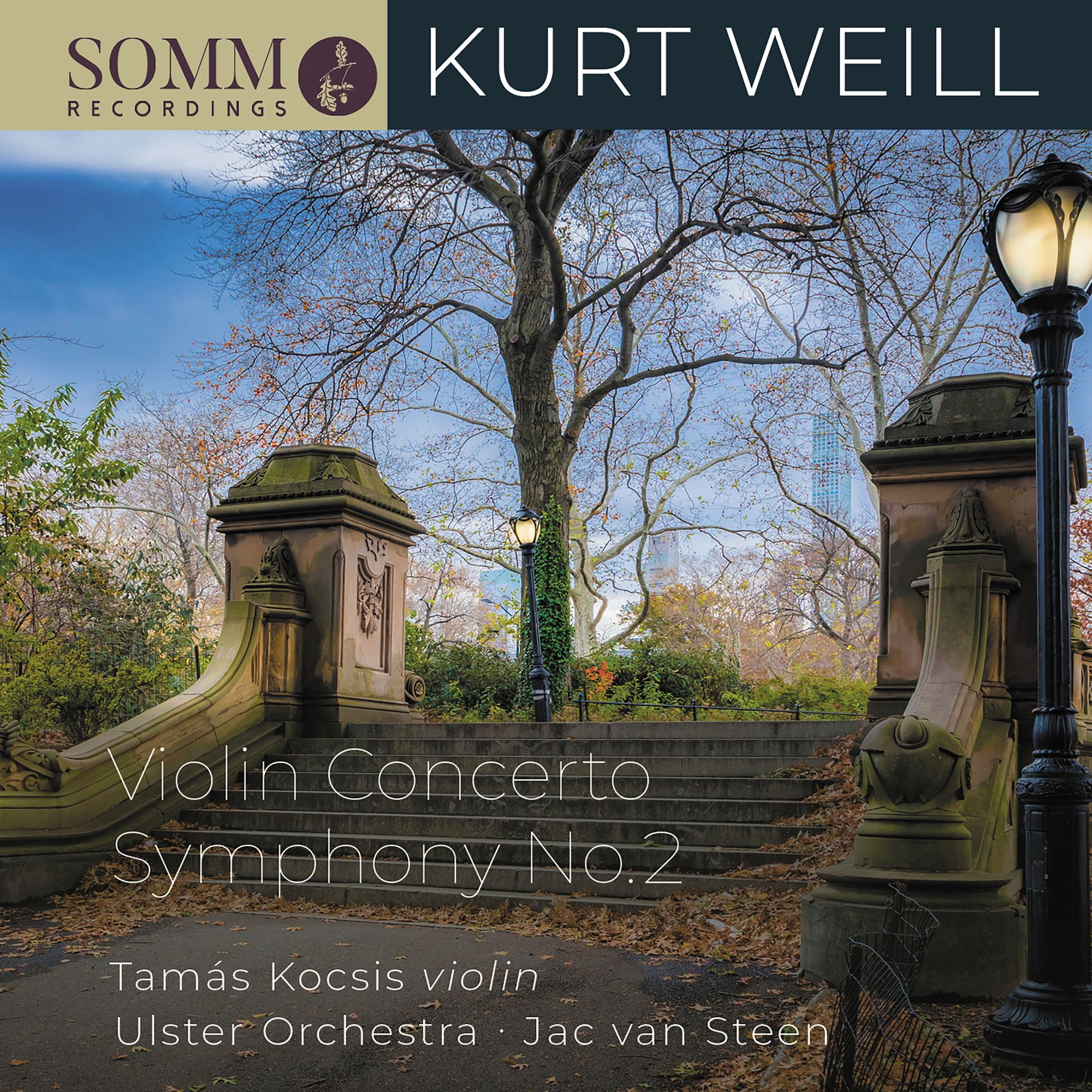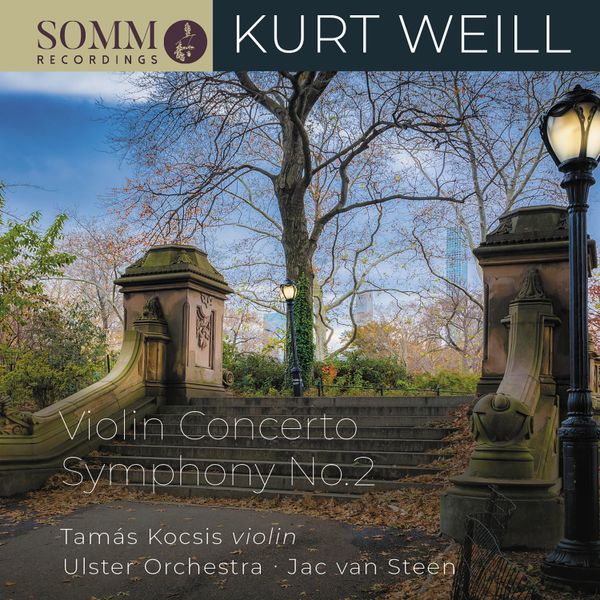 This isn't Classical Explorer's first post on Weill's Second Symphony: we covered Lahav Shani and the Rotterdam Philharmonic on Warner Classics previously. But here we have the piece coupled with the Violin Concerto, a piece very musch worthy of our consideration.
Here is the conductor, Jac van Steen, introducing the disc:
I first met the Weill Violin Concerto in a recording by the Guatemalan violinist Henri Raudales with the Munich Radio Orchestra under Gerd Müller-Lorenz on the Orfeo label (see my review - from 2001! -  here). 21 years later, Tamás Kocsis and the Ulster Orchestra under the excellent, under-rated conductor Jac van Steen offer their take.
The scoring is remarkable: solo violin with a wind orchestra supplemented by double-bass and some percussion.  Weill dedicated his 1924 Violin Concerto to the great joseph Szigeti. It is cast in five movements, and te music sparks off in myriad directions: Weill's teacher, Busoni; Stravinsky; Mahler; Weimar cabaret.
The leader of the Ulster Orchestra, Tamás Kocsis, is the soloist on the Somm recording, and is most satisfying: a beautifully sweet top register, full lower notes and a perfect understanding of Weill's vocabulary:
The second movement begins with a Notturno but marked Allegro (admittedly, un poco tenuto); difficult not to hear Stravinsky here ... :
The structure of Weill's Violin Concerto is doubly tripartite: three movements with the central movement itself split into three (Notturno - Cadenza - Serenata).  It leads to a finale with pronouced trumpet solos perfectly delivered here, a movement that also includes moments of deep lyricism:
When it comes to the Second Symphony, composed a decade later and premiered by Bruno Walter with the Concertgegouw Orchetsra, my allegiance remains with Shani and the Rotterdam Orchestra, but van Steen and the Ulster Orchestra give a very clean account, full of punchy accents in the first movement:
Robert Matthew-Walker's notes point towards a Neo-Classical aspect to the music, rightly - there is an almost Hydnesque joy in wit to that first movement. The central Largo is markedly expressive, including a long trombone theme (brilliantly executed here, with just a touch of lovely virato from teh Ulster Orchestra's principal):
The finale is a helter-skelter ride towards an unambiguous C-Major finale. If Shani and the Rotterdam orchestra were that bit more raw in executino, this remains a fine performance:
Two fine performances here, though - in particular, the Violin Concerto. Admirers of the music of Kurt Weill need not hesitate.