Weill Symphony 2 / Shostakovich 5 (Shani)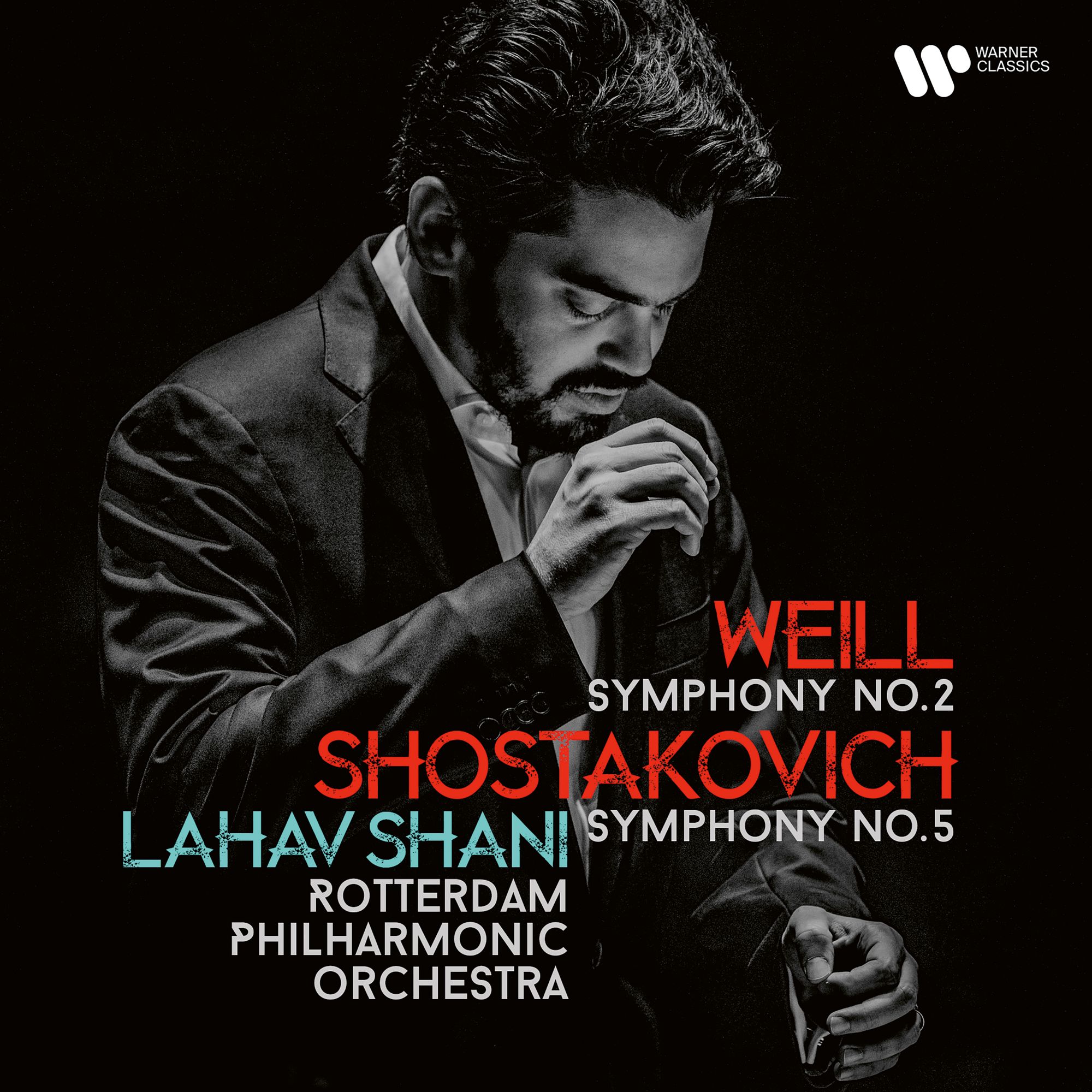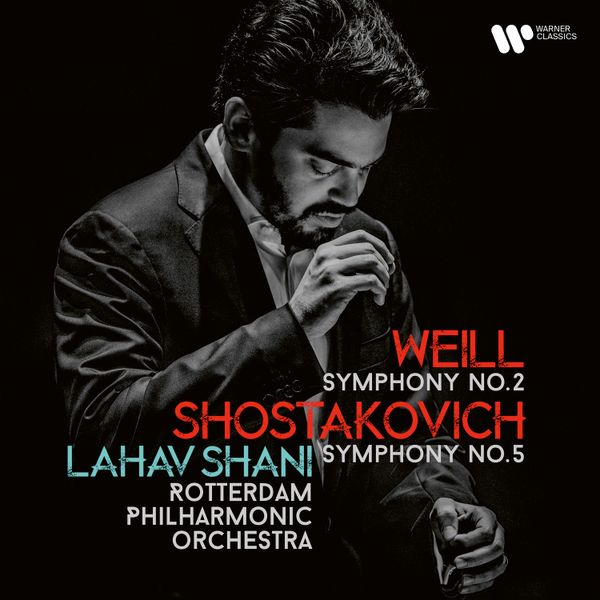 After Sir Simon Rattle's recent fine concerts of Weill at the Barbican, this disc, which includes a rare recording of Weill's Second Symphony, comes as a fine complement.  As to the brilliant conductor, here at Classical Explorer, we previously met Lahav Shani at last year's Verbier Festival.
So in this disc, two symphonies from the turbulent 1930s are juxtaposed in  Shani's second Warner Classics release as Chief Conductor of the Rotterdam Philharmonic Orchestra: Kurt Weill's Symphony No 2 (1934) and Shostakovich's Symphony No. 5 (1937).
Intriguingly, we start to hear connections between the works via their juxtapostion. In knowing that the ever-familiar Shostakovch Fifth is around the corner when we play the Weill, it becomes easy to hear parallels in musical language between the two. This becomes easier when one hears the sheer electricity created by this particular combination of conudctor and orchestra, between Shani and teh Rotterdam forces. As Shani, who took up his post in Rotterdam in 2018, has said, "The chemistry I felt with the orchestra from day one is still growing"; which implies still finer recordings are ahead!
Here' s Shani talking about why he thinks Weill's Second Symphony is so important:
When we think about Kurt Weill, the first thing that comes to mind is theatre music and songs. Of course, you will find elements of the same style in the symphony, but it is serious music – absolute music that is not 'about' something. It is fully symphonic – symphonic writing and symphonic development. I think it will really surprise you if you've only heard Weill's songs. I was certainly surprised! You can hear a bit of Mahler and Shostakovich, but the style and harmony are very personal and unique. It is tonal music, very melodic, very theatrical… and really not comparable to anything else. The symphony was the last piece that Weill wrote in Europe, and also his last symphonic music. After that he only wrote music for film and theatre. It's a great loss for the classical music world that he didn't write more like this.
Weill composed the symphony in France in 1933, having escaped Hitler's new regime in Germany. It received its premiere in Amsterdam, conducted by Bruno Walter, who also led performances in Rotterdam, The Hague, Vienna and New York. The score has affinities with the musical play Der Silbersee, the last work Weill completed in Germany, and Die sieben Todsünden, the 'ballet chanté' referenced above and premiered in Paris in June 1933.
Shani's performance is suave and acidic by turns: brass bite, as do accents generally. Not for nothing did Weill's Second Symphony enjoy the championship of one Bruno Walter, who conducted the premiere (aptly enough in relation to this disc) in Amseterdam with the Concertgebouw Orchestra; Walter clealry believed in the symphony, taking it also to The Hague, New York and Vienna.
Here's the third and final movement of the Weill in Shani's powerful account. Weill's characteristic melodies are everywhere evident - as is the sheer virtuosity of Shani's Rotterdam orchestra:
One can hear the rapport clearly here between conductor and orchestra. Shani conducted the Rotterdam orchestra for the first time in June 2016, and on the basis of that concert alone the orchestra elected him their next Chief Conductor: his contract crrently extends through to 2026.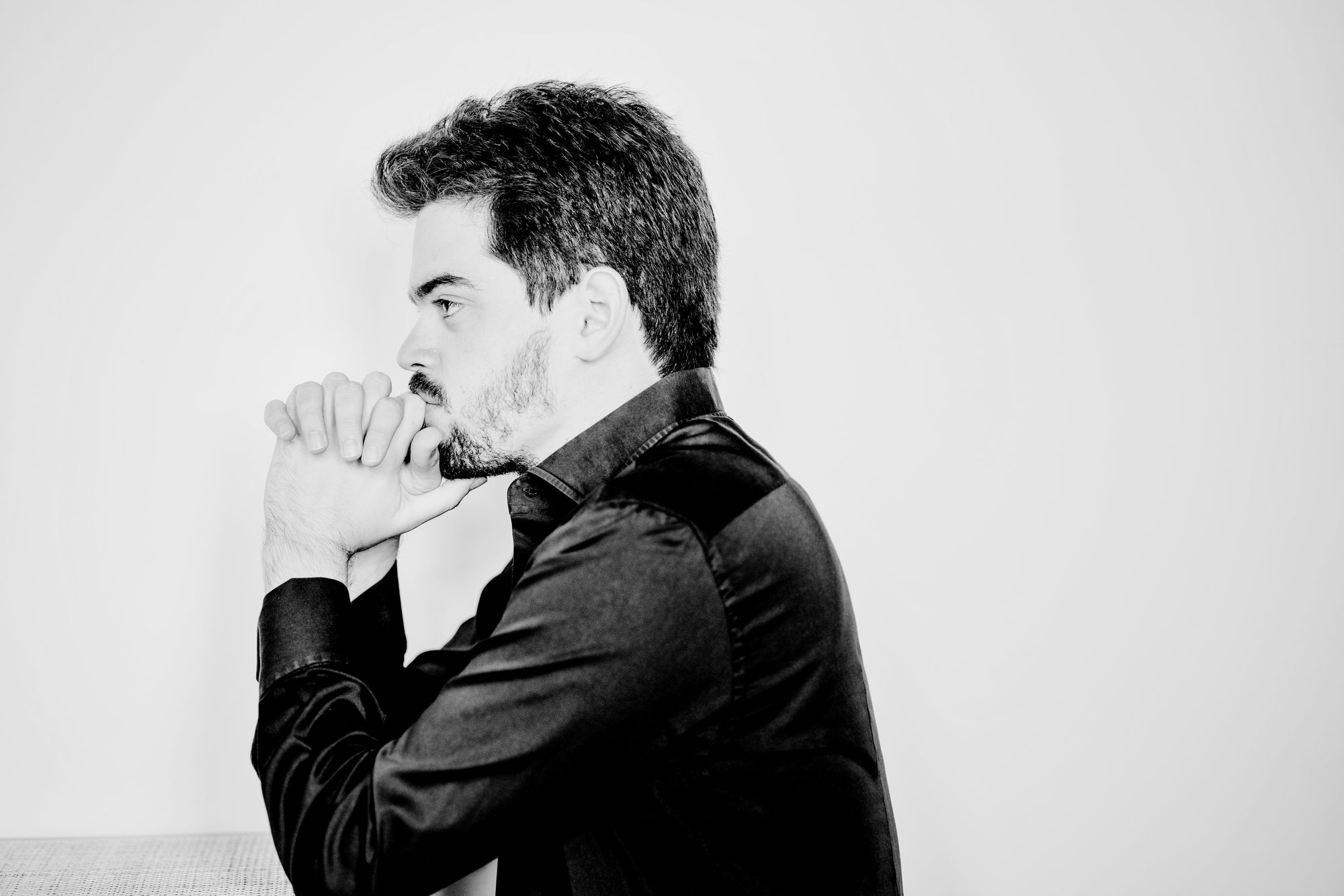 The Shostakovich Fifth is taken from live performances from De Doolen in September 2019. This symphony actually concluded Lahav Shani's inaugural concert as Music Director of the Rotterdam Philharmonic in 2018.
Famously, the composer – whose opera Lady Macbeth of Mtsensk had been publicly damned by the authorities in early 1936 – described the work as "the creative response of a Soviet artist to justified criticism". As Paul Janssen and Michiel Cley write in the booklet to accompany this release: "The biggest struggle was in the composer's mind and craft: the arduous and successful balance between conformance and resistance."
This is not Classical Explorer's first Shostakovich 5 rodeo: we looked at Mariss Janson's Fifth with the Bavarian Radio orchestra here. The two are complementary: Shani's attention to detail in the opening moderato coupled with a relentless tread make for an imposing listen - perhaps not quite as involving as Jansons, though.
Shani makes the piano's entrance presumably deliberately lumbering. It is an interesting insight: the ensuing bars finds Shostakovich scoring for brass placed in ther low - often weakest - register, and Shani ensures we hear this discomfort. It seems to place an early marker - or question mark! - in our brains that all is not what it seems in Shostakovich's score. The second movement cuts as it dances, while the Mahlerian dimensions of the third movement Largo, with an unforgettable oboe solo around 6-7 minutes in, take us to emotionally difficult places. Shani is unafraid of the music's bareness of texture; the slowly keening clarinet sounds like a quiet soul-scream. This is one of the most riveting Largo performanes in the catalogue, perhaps only topped by Bernstein;'s historic performance with the New York Philharmonic in Moscow - which was released on a Columbia LP and is now available on a Sony compact disc.
Shani shapes the opening of the finale to perfection - the orchestra's sense of drive and white-hot energy could only come from live performances.
The Rotterdam Philnarmonic Orchestra has boasted some fine Principal Conductors over its history: Jean Fournet, Edo de Waart, David Zinman, James Conlon, Jeffrey Tate, Valéry Gergiev and Yannick Nézet-Séguin. Gergiev was there for 13 years; Nézet-Séguin a decade. One hopes Shani's tenure will be similarly long-lived, too: on the present evidence, it appears his stay there will certainly be significant.