Hercules In Love: Cavalli in Paris
A rare opportunity hear Francesco Cavalli's Ercole Amante (Hercules in Love)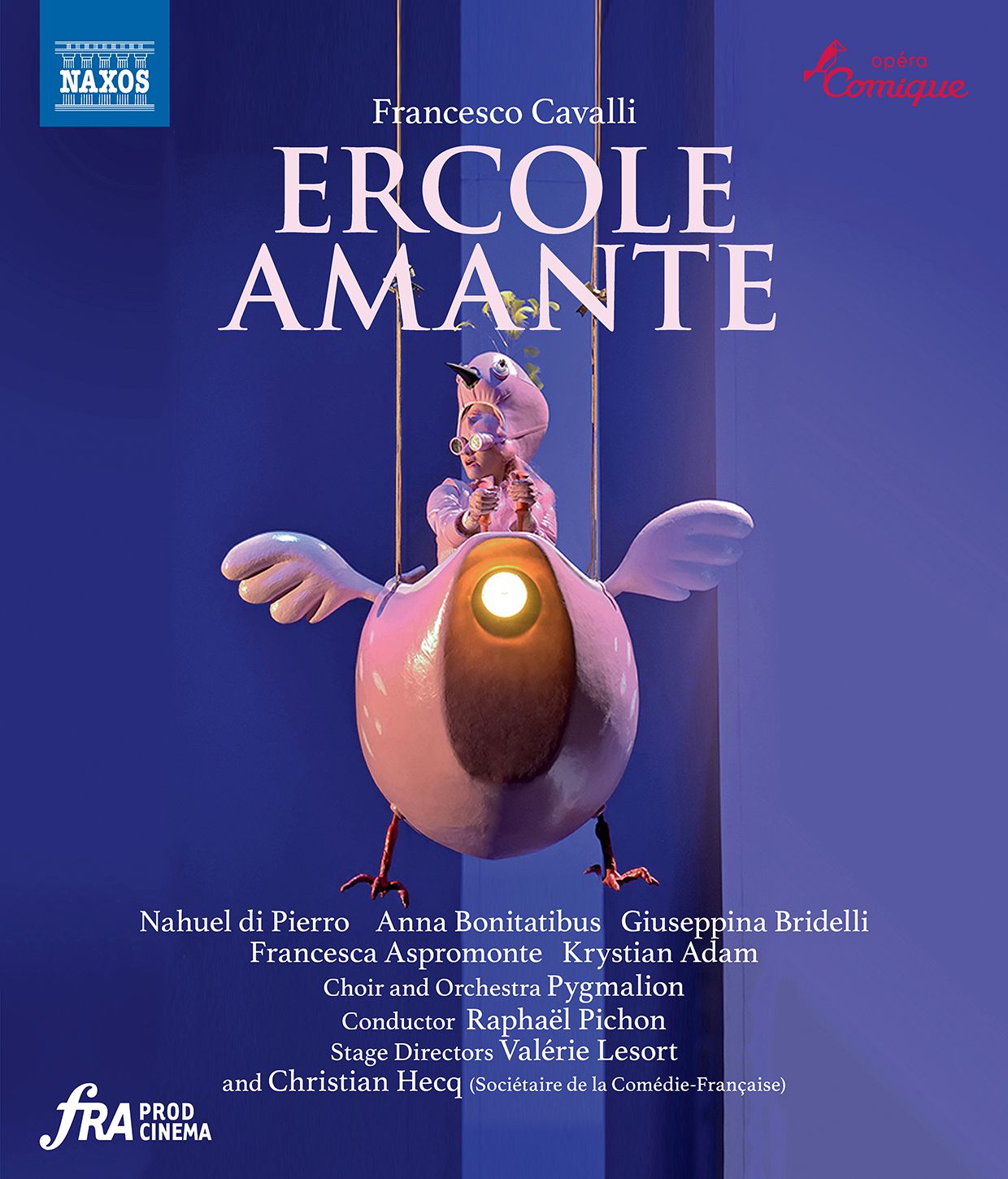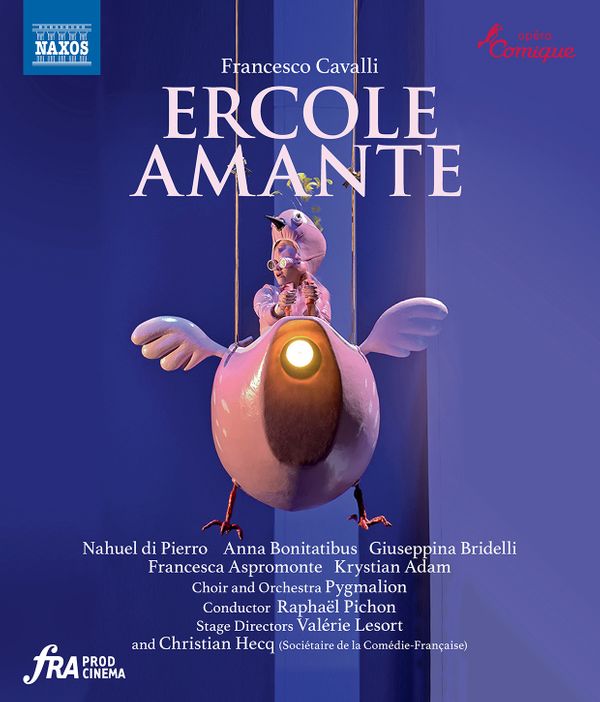 Produced at Paris' Opéra Comique in 2019, this is a rare opportunity hear Francesco Cavalli's Ercole Amante (Hercules in Love), a royal extravaganza commissioned to celebrate the wedding of King Louis XIV (the so-called 'Sun King') and the Infanta of Spain, Maria Theresa and to a libretto by Francesco Buti. It requires a proper sense of spectacle, and that it receives (aong with some distinctly Monty Python graphics) in the staging by Valérie Lesort and Christian Hecq.
Premiered at the Salles des Machines in the Tuileries, Paris in February 1662, one can hear in Ercole Amante that Cavalli is a natural operatic succcessor to Monetverdi (with whom he studied at St Mark's, Venice).  There's a natural sense of drama coupled with a sense of humour that is constantly underlined by the producers.
Over the space of over three hours we are presented by a Prologue and five acts. Baroque opera with Gods and Goddesses can take on something of the aura of a very ornate soap opera, and so it is here: Hercules (Ercole) is married to Deianira, but lusts for Iole - who is engaged to Hercules' son (Hyllus). Thinking she will lose Hercules, Deianira has Ercole dress as the centaur Nessus, but the disguise itself if poisoned. Post-mortemly, Ercole rises to Mount Olympus, where he marries Beauty.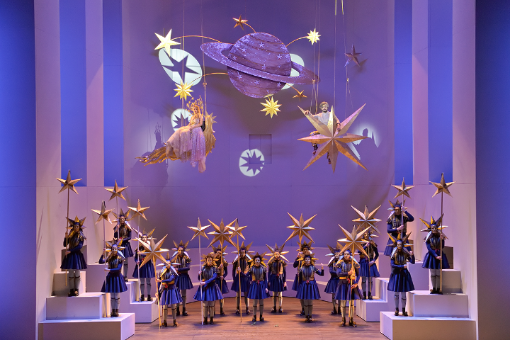 The staging includes a hilarious depiction of the sea, complete with sailors who themselves could easily turn up in a Gilbert and Sullivan H.M.S. Pinafore. Niether is the conductor and orchestra exempt from the drama - they actively wake Hercules up at one point. From the grotesque to winks at the commedia dell'arte and an atmospheric, lone-grave 'necropolis,' the range is huge and yet all so perfectly targeted.
While the staging allows for plenty of effects, they would be as nought if the performers were lacking. Far from it: they throw themselves into the plot's frolickery; Vanessa Sannino's costumes are remarkable (including a Michelin Man-Baby), as is Christian Pinaud's lighting.
The singing is astonishing: Anna Bonitatibus is probably the most famous name and she shines as Juno, particularly towards the close of the second act; bass Nahuel di Pierro is a magnificently confident Ercole; another bass, Luca Tittoto makes for a memorable Neptune (and the ghost of Eutyrus). There are two countertenor roles. Dominique Visse in fabulous form as Lychas and Ray Chenez as a Page. And while both Giuseppina Bridelli as Deianira and Krystian Adam as Hyllus shine, it is the soprano Francesca Aspromonte whose star shines the brightest in the evening. A real discovery, Aspromonte boasts a beautiful voice and acts absolutely perfectly; more, she commands the stage whenever she is present.
The final act includes a lovely quartet, and a beautiful lovers' duet. The performance has it all, from tender duets to references to cintemporary French television. And just as the staging coheres into a whole from a mass of disparate parts, so Cavalli's music expands over the hours to create an entirely satisfying evening thanks to the superb direction of Raphaël Pichon. The Choir and Orchestra Pygmalion are incredibly responsive to his demands.
Take a risk; try this. If this is your first Cavalli, it'll be a treat and will hopefully lead you further.