Strong Son of God: Songs of Faith, Love and Nonsense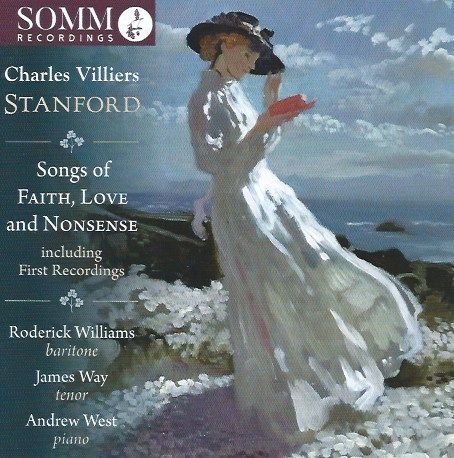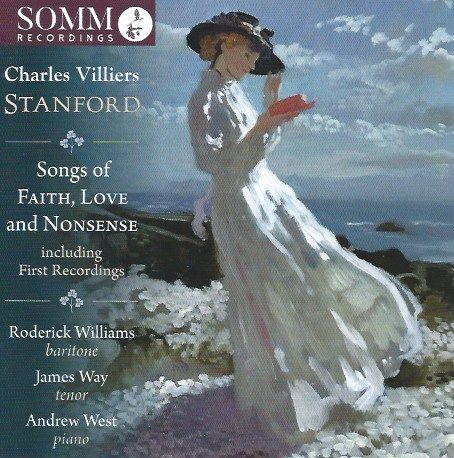 Previous posts on Classical Explorer have centred around Somm Recordings' releases of string quartets - and indeed, there will be more. But let's pause and celebrate his vocal music in this brand new release from baritone Roderick Williams and tenor James Way, with Andrew West on piano.
Stanford's vocal music offers a true collaboration between sunger and pianist. The strong, noble first song of the Op. 57 Songs of Faith, Set One (written in 1907) allows Andrew West's virtuosity to shine as well as Roderick Williams' voice to resound strongly:
Rather neatly, the second song, "God and the Universe" was also arranged by Stanford as a partsong. Here's Williams and West:
... and here's Paul Spicer directing the Birmingham Conservatory Chamber Choir in the partsong version:
The contrast been the affirmation of the first and the doubt of the second is swept away by the first statement of "To the Soul": the words, "Doubt no longer".
I wonder if anyone is more equipped to convey these pieces than Roderick Williams. He imbues every turn of phrase with meaning; in his and West's hands, the six songs contain whole worlds. How tender is Stanford's handling of Walt Whitman's text in the penultimate song, "Tears" (it's a must-hear); and how palpable the joy at passing the veil: "Joy, shipmate, joy!  /  (Pleas'd to my soul at death I cry)". A marvellous cycle, beautifully realised and recorded.
The Three Songs of Robert Bridges fall also to Williams, a little lighter in demeanour; we have to wait until Four Songs from "Shaun O'Brien," Op. 61 (1896), songs taken from an oepratic romantic comedy by Stanford staged at London's Opéra comique in 1895 (it ran for 82 consectuve nights!). The touch is even lighter here, and up-and-coming tenor James Way has the perfect voice to match, light and flexible (his diction is perfect, too). Williams sings the last two of the  four songs, but let's hear James Way in "Glengall":
I think I'm going to leave the delights of the Nonsense Rhymes to the prospective purchaser to discover: this is Stanford at his wittiest and, suffice it to say, you will recognise some of the music, not least a stitching together of music from famous violin oncertos in "The Compleat Virtuoso" - music by a composer who might be named as "Max van Beetelsohn". And the things he does to Richard Strauss in "Gongdichtung" and, finally, Richard Wagner (his little-known hybrid opera, Tristanhäuser) in "A Visit of Elizabeth"...  It takes a particular type of genius to weave all this together so wittily, and Stanford is just your man. The performers, too, clearly love it.
The Triumph of Love, Op. 82 (1903) beings us back to  areas of belief, this time in the power of love itself. Settings of sonnets by Edmond Gore Alexander Holmes (1850-1936) reveal Stanford at his most powerful; James Way is  a brilliant interpreter (his voice can cope well with Stanford's writing in the lower parts of the tenor register); his is superbly supported by Andrew West.
An alternative version of one of the Nonsense Rhymes, "Barkarolle" acts as an encore (that final high note Williams finds!). A perfect disc for Classical Explorer's core vision of introducing fine but neglected music to a larger audience: bravo to all concerned!