A Tale of Two Järvis (1): Neeme Järvi in Concert
Revelations galore; and a chance to apprciate some little-known music by Wagner and Reger in superb performances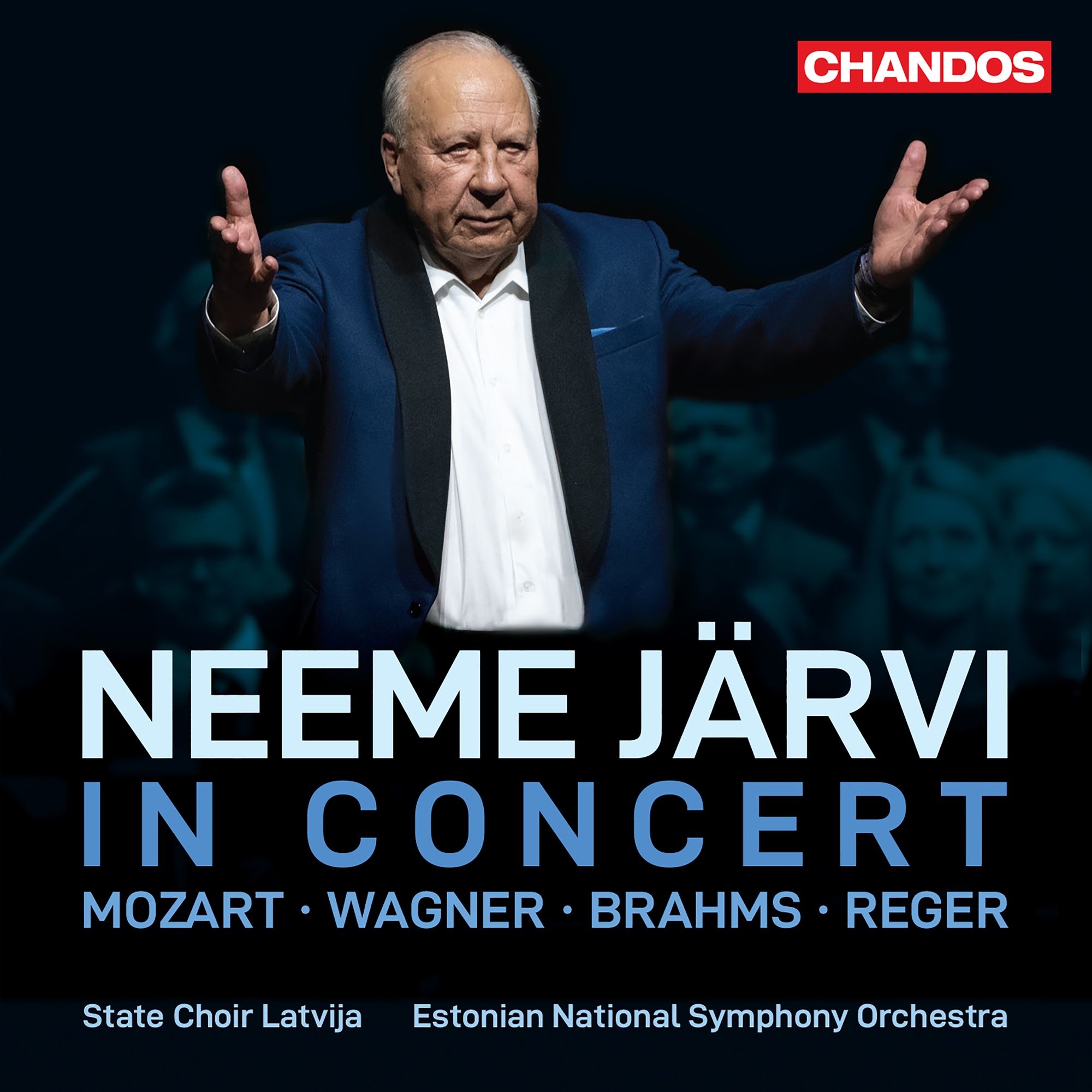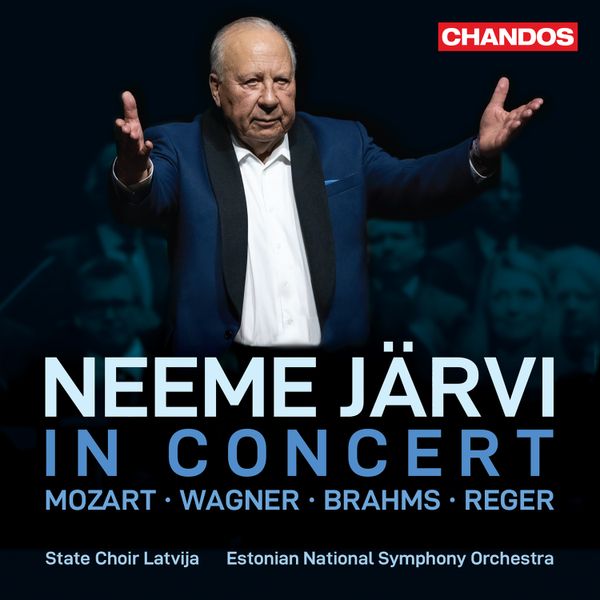 The  conductor Neeme Järvi celebrated his eighty-fifth birthday in the summer of 2022, in Tallinn, and he gave a series of concerts with his beloved Estonian National Symphony Orchestra. This album preserves these wonderful musical occasions (they were held in teh Estonia Concert Hall, Tallinn, on May 10, 2019 (Brahms and Mozart) and Pctober 11, 2019 (the balance of the programme).
We begin with a rarely heard piece by Wagner, the overture, Polonia, WWV 39 (1836). It is one of three overtures Wagner wrote between 1831 and 1836 (the other two being Christopher Columbus and Rule Britannia):
Inspired by events on the evening of May 3, 1832 (Constitution Day in Poland) when a group of exiled Pioles met, joined by Wagner, and a brass band played Polish songs all night. Wagner wrote the overture in Magdeburg (there is also a piano transcription by Wagner himself). You might struggle to recognise the later Wagner here: we are closer to Beethoven and, especially, Weber.
Neeme Järvi's performance is superb. Try comparing the above to the Marco Polo performance on a disc of early Wagner works (including the Rule Britannia Overture), with teh Hong Kong Philharmonic Orchestra under Varujan Kojian. The recording is insubstantial, the playing scrappy on occasion, the strings rather scrawny:
The composer Max Reger (1872-1916)  has a bit of a reputation as a very serious German composer and a bit of a tough nut to crack. However, his Serenade, Op. 95 (1905/6, dedicated to the conductor Felix Mottl, himself rather neatly associated with the music of Wagner) is utter delight.
An intriguing feature of the orchestral layout stipulated y Reger is that there are two string groups - those to the conductor's left play without mutes, and those to the right, with. mutes: you can hear an exchange of a phrase in the very first two phrases of the first movement, an Allegro moderato, perfectly paced by Järvi. Listen out for some delicously pastoral woodwind around 8 or 9 minutes in:
Sir Donald Tovey, author of a famous set of Essays in Musical Analysis, offered this about the  themes in this first movement, that they ...
... are so attractive ... that the impression of this movement ought to suffice to carry the listener through the whole of the rest, however unfamiliar Reger's style may be.
I can only echo Tovey's thoughts, especially in a performance as fondly shaped as Järvi's.
The second movement is marked "Vivace e burlesca," a brief Scherzo, with scoring that is as light as a feather. This should dispel any Reger myths about heaviness and over-seriousness. The Estonian players bring a wonderful Mendelssohnian lightness to the music:
Cast in A-Major, the slow movement, marked, with a plethora of parentheses, "Andante semplice (sostenuto) (nie schleppend)" is, in Järvi's hands, an expansive, lyrical bundle of glowing joy. Reger himself considered it his finest slow movement to date, and how right he was:
The finale is fascinating: expansive, with that Mendelssohnian aspect even penetrating a double fugue. Even when there is what appear to be a pesante (heavily), Järvi makes sure he keeps it in context. The first theme of the opening movement returns in the coda, bringing us full circle:
There are a couple of interesting historical recordings of this available: the Berliner Philharmoniker with Eugen Jochum on a Guild Historical disc, and a 1960 Hermann Scherchen performance with the Nordwestdeutsche Philharmonie on cpo (an all-Scherchen, all-Reger twofer well worth investigating), but Järvi's becomes the modern performance to own and - very much - enjoy.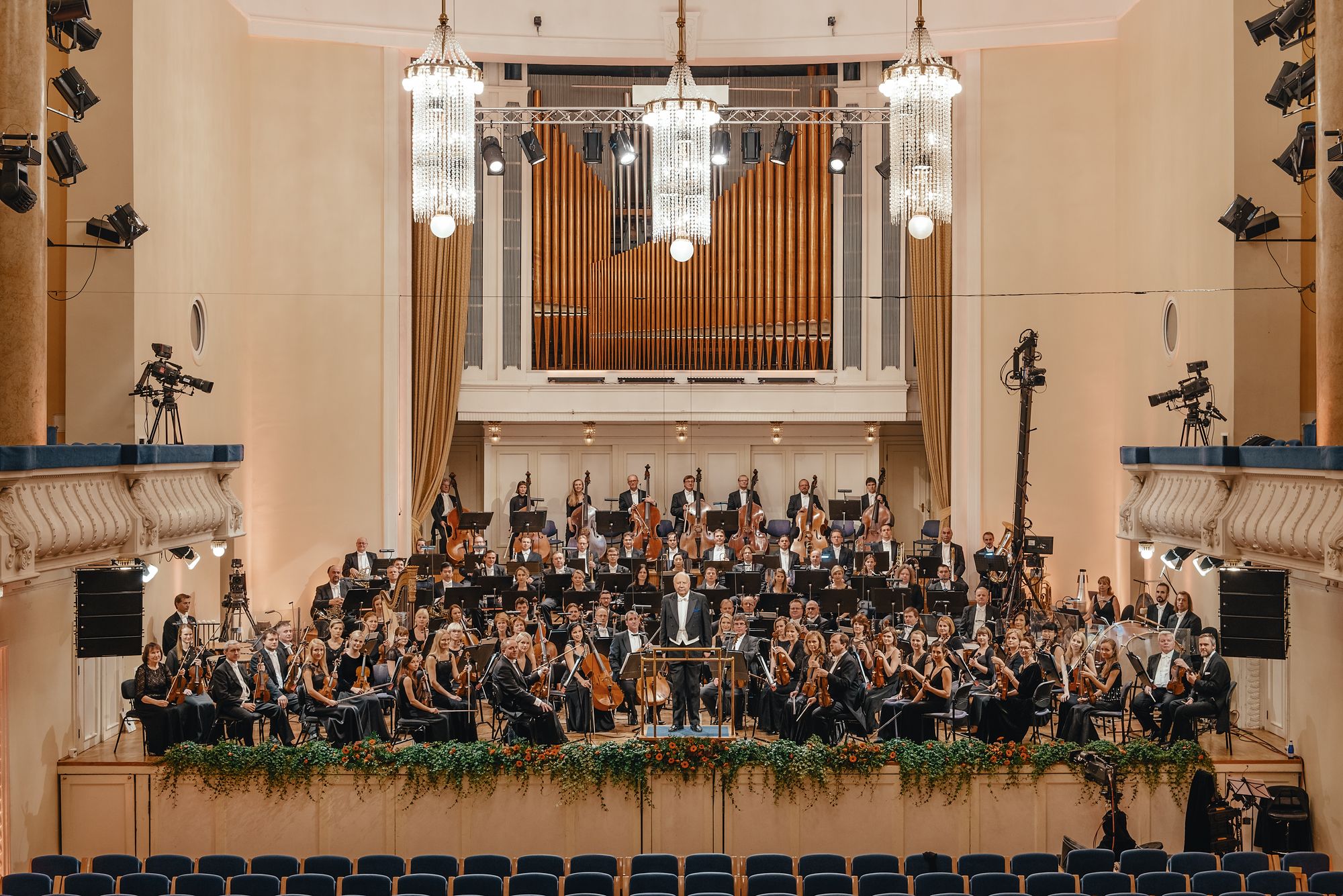 The State Choir Latvija joins the orchestra for the last two pieces. Brahms' gloriously beautiful Schicksalslied, Op. 54 (1857-71, "Song of Destiny") to a text by Friedrich Hölderlin. A work that contrasts the ephemeral and heavenly with the suffering of earthly life. The chorus is exceptional, and Järvi has his Estonian orchestra captrue the very essence of Brahms' language. The choral outburst is positively terrifying ("Durch uns ist gegeben / Auf keiner Stätte zu ruhn" (video number 2 below; But we were granted no resting place). This is a simply wonderful performance, the coda radiant, glowing, transcendental (video 3) :
Finally, Mozart' Ave verum corpus, K 618 (written in 1791, the last year of Mozart's life), a short (six and a half minutes) choral piece probably written for the Feast of Corpus Christi. The performance is hished, reverent, and perfectly controlled, with a great sensitivity for Mozart's sublime harmonic workings. Chandos' superb recording enables us to relish every moment:
There are some superb booklet notes by Nigel Simeone to this release. I remain unsure why the works are not discussed in disc order (Mozart - Wagner - Brahms - Reger), but that's a small niggle in the grand scheme of things.
Utter beauty; revelations galore; and a chance to apprciate some little-known music by Wagner and Reger in truly superb, committed performances. Unmissable.