Mozart and Oratorio: Betulia Liberata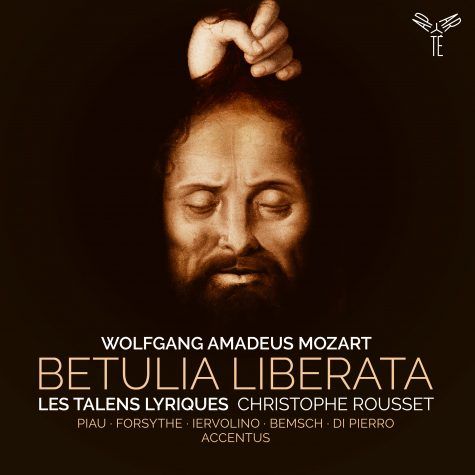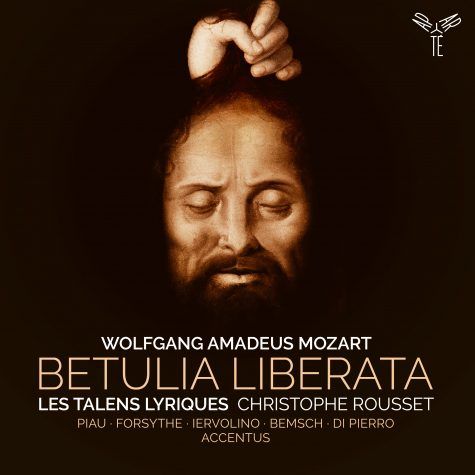 How many oratorios did you write when you were 15? Well, Mozart wrote this one, his first, in 1771. Betulia Liberata, K 118, tells the biblical story of Judith and Holofernes. It was commissioned while Mozart was on tour in Italy, chaperoned by his father, Leopold, in 1771; Mozart wrote the work when safely back in Salzburg. The libretto is by Metastasio, no less.
Christophe Rousset has been very busy of late, and here on Classical Explorer we covered the Naxos release of Landi's La morte d'Orfeo. When it comes out, in January 2021, I hope we will also cover the new recording on the Aparté label, Salieri's Armida (in the meantime, Les Talens Lyriques' recording of Salieri's Les Horaces is a must-listen! - see purchase link below).
While one does not naturally think of Christophe Rousset as a purely orchestral conductor, there is something about the sheer energy of the Overture that makes one wonder whether the musical world wouldn't benefit from more adventures in this direction:
.. and then there's the terrifying ferocity of the orchestra in Anchior's "rage" aria "Terribile d'aspetto," sung by Nahuel Di Pierro:
We do know, however, Rousset's strengths in opera. Or should that be "opéra"? His performance of Lully's Isis in Versailles was miraculous, as is his recording (see purchase link below). And Mozart's music in Betulia Liberata is positively operatic in intent. Joined by his frequent collaborator, the magnificent Sandrine Piau, together they co-create fire in Amital's aria from the oratorio's first part, "Non hai cor, se in mezzo e questi":
The choir is luxury casting: accentus, no less, a chorus of the utmost excellence, founded by Laurence Equilbey. Intriguingly, Mozart uses them mostly as "commentators": there are far more "arias with choir" than there are choruses per se. But listen to to the weight of expression accentus brings to its contribution to Ozia's aria, "Pietà, se irato sei" (Pablo Bemsch, who so impressed as Faust in Chelsea Opera Group's Mefistofele at the Queen Elizabeth Hall in March 2019, sings Ozio; in this aria  begs his god for mercy and for the guilty to be punished):
Perhaps the vocal discovery of the set comes in the form of  Teresa Iervolino's Giuditta. Here she is, beautifully warm, contralto-like and expressive in her aria "Del pari infeconda":
The aria is despatched with such charm it is difficult to imagine Giuditta decapitating anyone (but that's what she does, murdering Holofernes, the enemy commander of Assyrian forces, and returning with his head to besieged Bethulia, which in turn leads to the freeing of that city).
Just as the Mozartists' festival Mozart in Italy at London's Cadogan Hall was revelatory (review, review) so is this. While Ian Page's festival had its focus on context, though, here our eyes are on just one piece. And what a piece it is! Plus, the actual recording quality of Betulia Liberata is stunning: although the YouTube excerpts above are fine to demonstrate the excellence of the musicality involved in this fine project, there is an extra layer of immediacy on the discs themselves.
All this, issued in a luxury hard cover booklet with full libretto and English translation.