The other Orpheus: Stefano Landi's "La Morte d'Orfeo"
The further adventures of Orpheus ...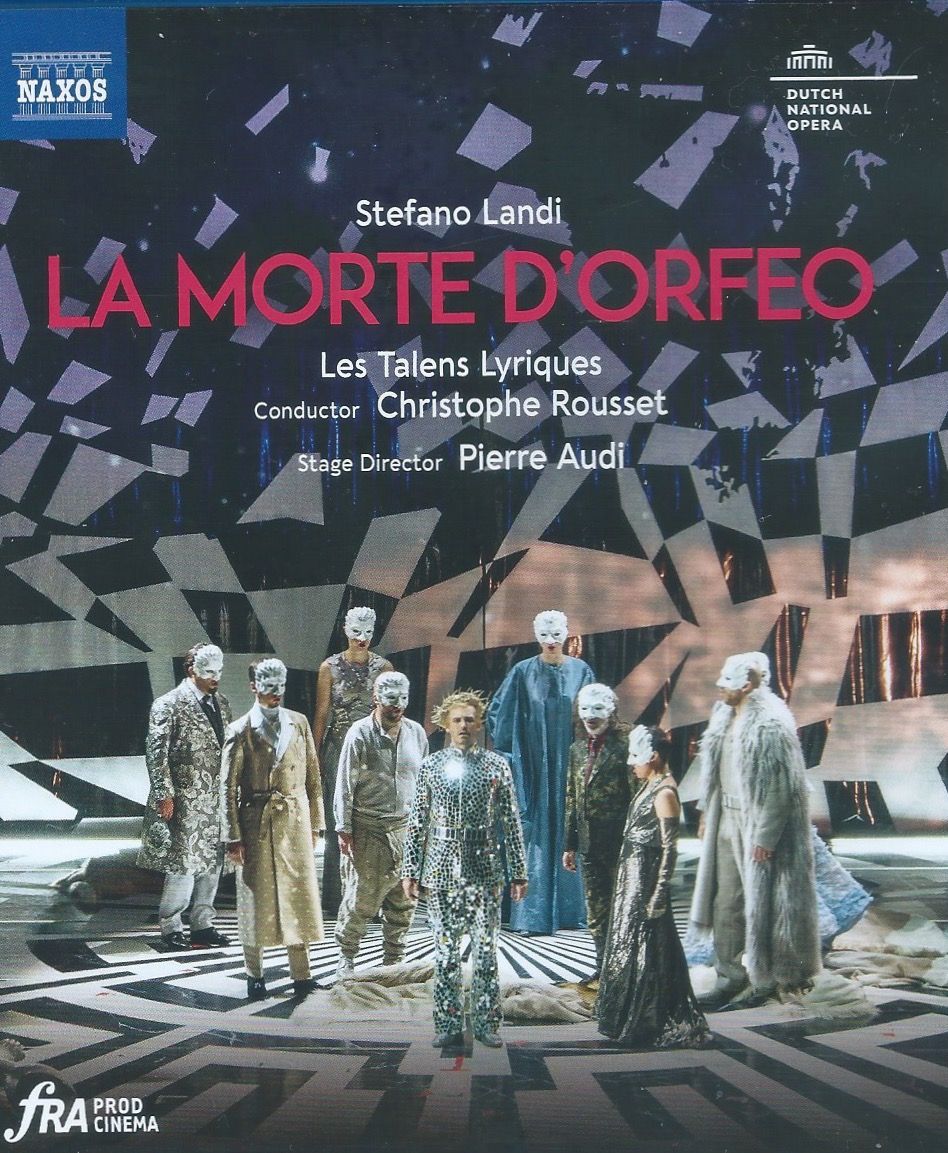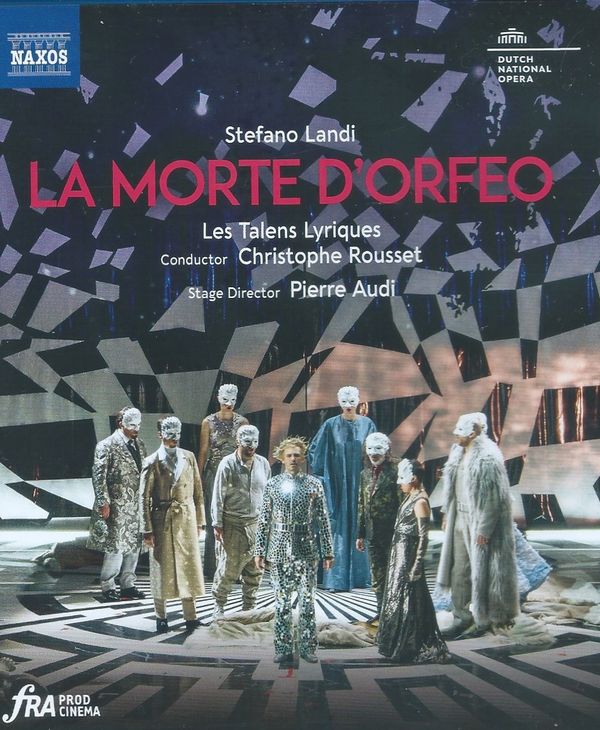 While many might be familiar wih Monteverdi's opera on the Orpheus myth L'Orfeo (1607), far fewer will be aware of Stefano Landi's La Morte d'Orfeo (1619), an opera which presents the events after Monteverdi's opera ended - a sequel, if you will. These are Orfeo's remaining adventures in the Underworld: dismemberment by those he has cursed, his second meeting with Caronte (the boatman of the Underworld) and Euridice and his reincarnation as a star in the firmament - keep an eye out for Orfeo's sparkly suit at the end. He spins right on the final bars, reflecting shards of light into the audience.
Stafano Landi (1587-1639) has perhaps only been known to the record-buying public by his opera Sant'Alessio (1632). He was maestro di capella in Padua and Rome before becoming a singer in the Sistine Chapel. As the first Roman-style secular opera, La Morte d'Orfeo is a significant piece.
While intenational travel has been limited of late (although this is being loosened and I'm due to be off to Florence soon - you may well be hearing about that!), all was well when I traveled from Luton to Amsterdam's Muziekgebouw to see Pierre Audi's new production of the La Morte d'Orfeo in 2018.
It was quite a shock to see myself quoted on the back of the box, but the enthusiastic review it is taken from may be read in toto here - the review of the performance on that trip, one of two that were filmed and used for this release.
This was director Pierre Audi's last production with Dutch National Opera - exactly 30 years after he arrived there. The note that he wrote for the programme in Amsterdam is reproduced in the Naxos booklet. Christophe Rousset leads his group, Les Talens Lyriques.
The importance of the chorus in this piece is paramount (used to represent shepherds, Gods and Goddesses, Maenads ...) and beautifully handled here. While  we now think of the traditional operatic forms of aria, duet and so on, they are less prominent here. We might want to replace them before we start to listen, to align our expectations with the idea of through-composed grogeousness. Although samples of the Rousset apart from a promo film (see further below) are not available, we can mine the archive and find the Accent performance led by Stephen Stubbs for an example of choral work. Here a Chorus of Maenads:
... and here is an example of a more dramatic style emplyed by Landi:
The excellent Cecilia Molinari takes the role of Euridice in the Rousset/Audi Naxos, along with those of Lancastro, Teti and Nisa; the Orfeo is the superb tenor Juan Francisco Gatell, and we should give a special mention to the Caronte, the bass Salvo Vitale.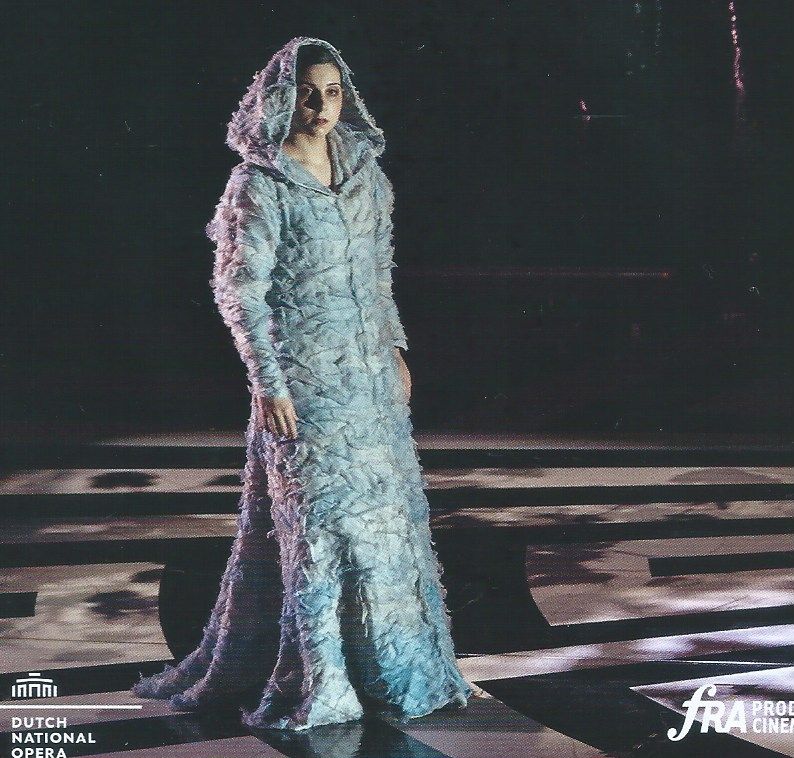 Audi's beautifully designed production also tacked the idea of the ingrate, of retribution by those women who had been wronged and he  deliberately aligned the production to the #MeToo movement; Audi also pointed out that Monteverdi, too, tackled this subject in his 1608  Il ballo delle ingrate (the piece, which you can hear below, is some 36 minutes long):
It has been nothing less than pure joy to be reunited with the Dutch performance; and to appreciate subtleties the camera work allows us to see that were not visible from my seat at the time. La Morte d'Orfeo was performed without interval - 1 hour 45 minutes. And despite the ability on DVD/Bluray to stop and start at will (it is after all subdivided into five acts), a straight through listening remains the best way to appreciate Landi's masterpiece.
Here's the promotional video Naxos made around the release:
.. and if you want to immerse yourself in some Landi as a trial go, here's a complete Il Sant' Alessio, courtesy of William Christie:
Enjoy!